Macaroni and Cheese Box Review
This macaroni and cheese box review was inspired by a trip down the pasta aisle. I found myself amazed at all the different products.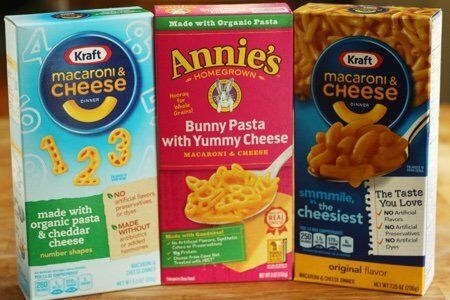 Organic! Numbers! Bunnies!! No artificial colors and flavors!!
This was not the Kraft Mac and Cheese of my college days. Two million boxes are sold every day of this cheesy product and I decided to see if I could discern the best choice.
But, before I get into my review, we need to discuss a New York Times story on the chemicals found in boxes of mac and cheese. A consumer advocacy group found phthalates in 10 different brands (including organic) of boxed mac and cheese. Unfortunately, they didn't say how much there was (they did say 4 times what is found in regular cheese) and so it isn't clear if this is a health risk or how much of a health risk these products pose.
There is strong evidence that phthalates block the production of testosterone so there is reason for concern.
My thinking is that the jury is still out on this one and I wouldn't fear macaroni and cheese boxes. But, I probably wouldn't eat it every day as a result of this study. Do people eat this every day?
This is the STANDARD Kraft Macaroni and Cheese dinner. Somehow it has no artificial flavors, artificial preservatives, and no artificial dyes. It doesn't have cheese either! Did you know that it is made with "cheese sauce mix"?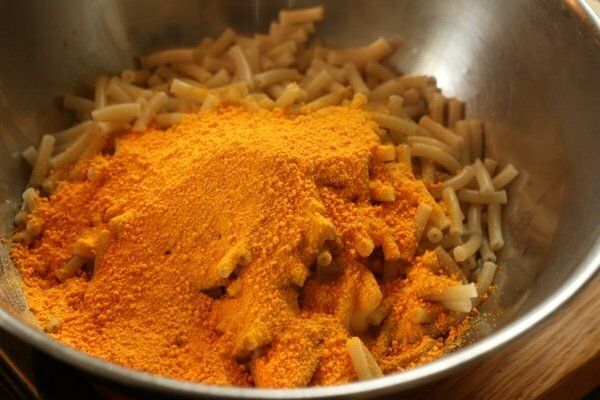 AAAH yes. There it is the famous dried cheese sauce mix that is so orange that I don't need PhotoShop to make it pop.
You mix it with butter and milk and it runs 350 calories for 1/3 box. Honestly, it doesn't taste like cheese to me at all. I don't know what it tastes like but it is bland, salty (570mg per serving), and strange.
How did I eat this in my 20s? I was broke and I would mix tuna in it. Maybe I just didn't notice because I was so hungry.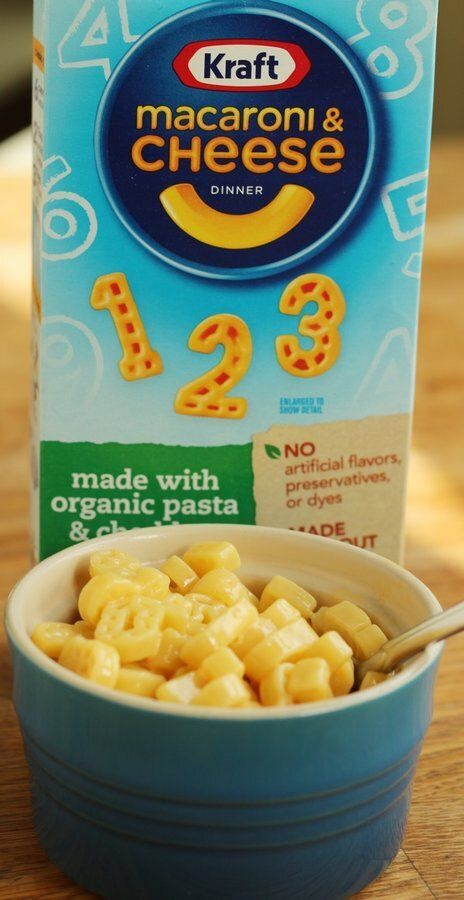 Kraft also has this product which includes organic pasta and cheese and has number shapes. It costs about twice as much and is 5.5 ounces instead of 7 (just two servings in this one). I was really excited to see that this product includes REAL CHEESE.
It takes twice as long to cook the pasta (about 10 minutes) and you mix in less butter and milk. It has 360 calories and 570 mg of sodium per serving.
This one tasted much better – actually like cheese! The pasta was also less mushy and more substantial. But, it was very bland and salty (again).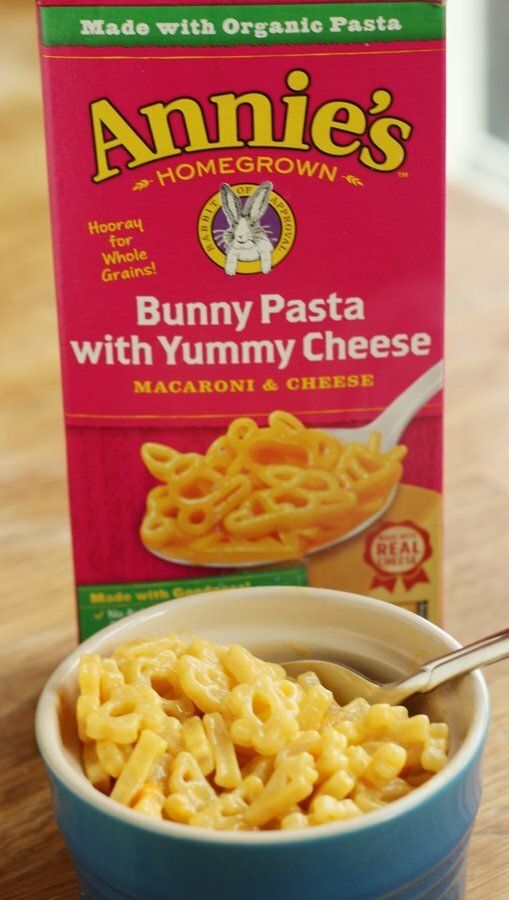 Annie's is made with organic pasta but NOT ORGANIC CHEESE (but there is real cheddar cheese in the box). They do use some organic whole wheat flour in their pasta but the bunnies are not 100% whole wheat.
This one has 400 mg of sodium and 260 calories per serving and there are 2.5 servings in a box. I did notice that this one was less salty than the Kraft version and tasted like cheese. It was bland, the pasta was good, and less salty making it the best of the bunch.
I think you would probably save money and have a better experience by purchasing and cooking a decent pasta, adding some olive oil or butter, and dusting with grated Parmesan cheese and hitting it with some black pepper.
None of these boxes tasted like real mac and cheese to me and they all left me with a bitter aftertaste that I couldn't shake.
The boxes are cheap, fun, and kids love them but I am not convinced they are a good value.
Have you tried different macaroni and cheese box brands? Have you found one that you like?