Making Strides To End Breast Cancer
October 4, 2012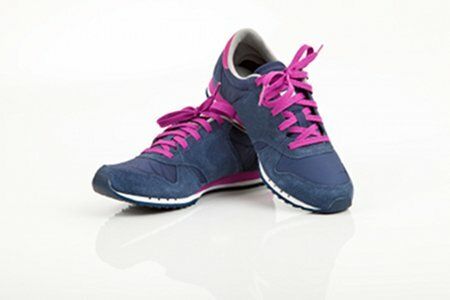 Lace up those sneakers because it is time to make some money for the American Cancer Society.
Nationwide, more than 270 Making Strides walks occur every year to raise money to help fight breast cancer. In 2011, 1 million walkers collected more than $60 million dollars for the American Cancer Society.
Amazing, no?
Get this - one out every two women newly diagnosed with breast cancer reaches out to the American Cancer society for support.
The money raised goes to a bunch of different initiatives that the American Cancer Society has created. My favorite is a free hotline from a Cancer Information Specialist that is open 24 hours a day, 7 days a week (1-800-227-2345). You can read all about the ways they spend the money here: How Donations Save Lives.
The walks are typically three to five miles and there is no minimum amount to raise to join. To find Making Strides walk near you type in your state on the Find An Event page.
In Massachusetts, where I live, there are five walks in October all over the state. There is even a walk on Nantucket!
If you or someone you know has been affected by breast cancer, this is an easy way to do something to help others prevent and survive the disease. And, you get some exercise!
Making Strides Against Breast Cancer is the American Cancer Society's nationwide series of walking events to raise funds and awareness to end breast cancer.
Disclosure: Compensation was provided by the American Cancer Society (ACS) via Glam Media. The opinions expressed herein are those of the author and are not indicative of the opinions or positions of the American Cancer Society (ACS)
Sponsored by