McDonald's Salads Are Going Downhill
McDonald's salads could be a life-saver when you are on the road and looking for a healthy meal.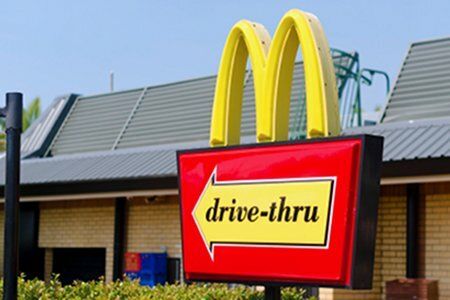 I certainly have turned to them when I am out looking for something fast. Last year, McDonald's added a bunch of new salads – some of them had edamame and kale!
I was excited that McDonald's had decided to add more vegetables to their menu because they feed so many people every day. You are probably wondering why a healthy food blogger (me) spends any time talking about McDonald's as it is the home of some the most unhealthy food on the planet.
My goal is to find a way to eat there because they are in every town and sometimes multiple corners in the same town. You cannot miss the place and I keep hoping that they will get on the healthy train.
I stopped into McDonald's last week to discover there are only two salads on the menu – Bacon Ranch and the Southwest Salad. What happened to kale?
I decided to go with the Southwest Salad instead of the Bacon Ranch because it sounded much healthier. Does bacon ranch sound like a healthy choice to you?
With the grilled chicken the nutrition facts for the bacon ranch salad are:
320 calories, 14 g fat, 6 g saturated fat, 9 g carbohydrates, 4 g sugar, 42 g protein, 3 g fiber, 1230 mg sodium, 6 Freestyle SmartPts
The sodium is off the hook. The above nutrition facts are without dressing! Keep that in mind when you order it.
Below is my salad. I chose the grilled chicken since deep-fried breaded chicken is not a healthy choice.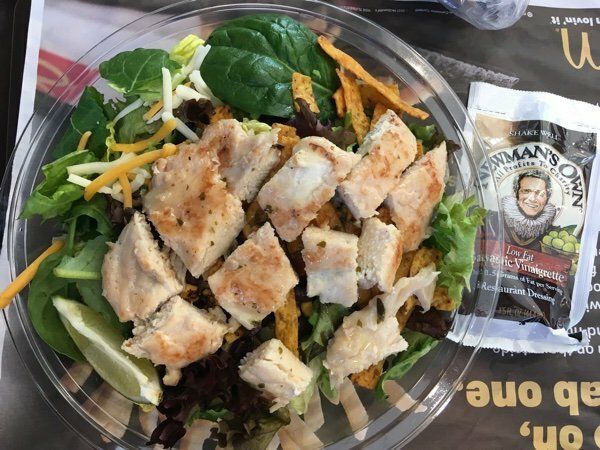 I did not use the dressing on the salad because it already has a "cilantro lime glaze" and they give you a fresh lime to squeeze on it.
Do you know what blows my mind about this salad (other than the cheese which is unnecessary)? These slices of Doritos!!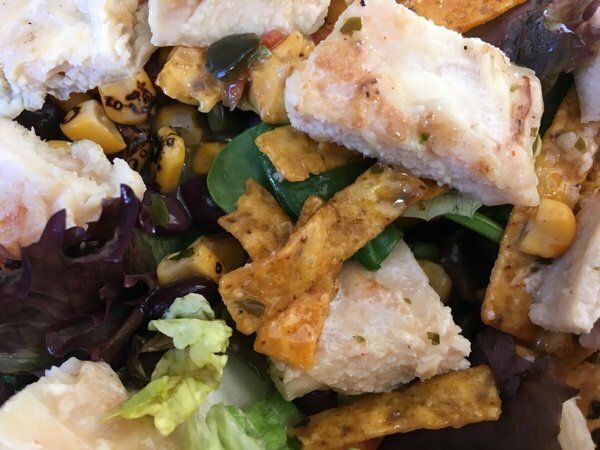 Does anyone want Doritos in their salad? YUCK! I'll eat Doritos from a bowl by themselves but I don't think they should be mixed into food (as they are not food).
The nutrition facts for the Southwest Grilled Chicken Salad are:
350 calories, 11 g fat, 4.5 g saturated fat, 27.0 g carbohydrates, 9 g sugar, 37 g protein, 6 g fiber, 1070 mg sodium, 8 Freestyle Smart Pts
(For the Weight Watcher's members – I took out the chicken and other zero point foods when I calculated the points.)
I should have gone with the Bacon Ranch without the ranch! Wow!
I still did better than the Big Mac (540 calories, 28 grams of fat) but I am not impressed. My salad was not good. The chips, cheese, and glaze were strange. There was this sweet flavor – 9 grams of sugar is almost 2 teaspoons.
Now I know why the other salads failed at McDonalds. If you want something healthy, these are still bad choices.
Have you tried the salads at McDonald's? What did you think?