Miracle Noodle Reviews
Miracle noodle reviews are important if you want to assess if these noodles are truly miraculous.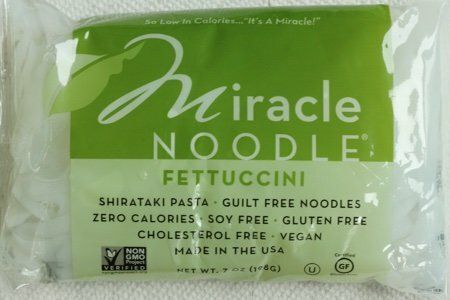 Have you heard of Miracle Noodles? I reviewed them back in 2012 in this scintillating article Miracle Noodle Review. I decided to give them another try to see if my opinion would change (or if they were any different).
There are three varieties – fettuccini, rice, and angel hair noodles. The noodles are packed in bags with liquid (unlike dry noodles).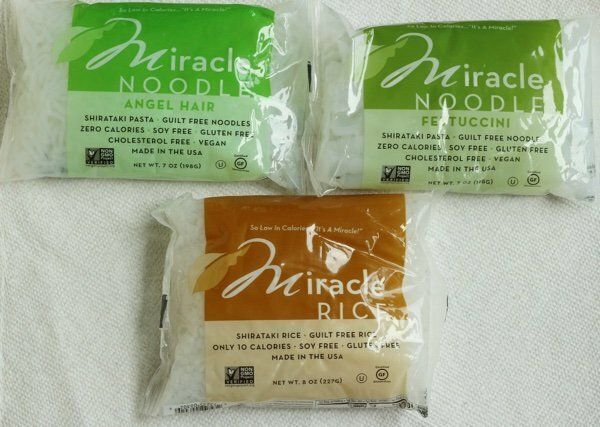 I bought mine on Amazon (see below). They cost about $2.25 for 7 ounces – which is a lot more than regular pasta.
Miracle noodles feature ZERO calories (the rice is 10 calories) because they are made from soluble fiber from the Konnyaku Imo plant. I wondered if it was some sort of chemical trick but it isn't.
These noodles are all natural.

Have you ever seen a package of noodles with zero calories per serving? The "miracle" part is that you can eat noodles without calories. Unfortunately they take a lot of work to prepare compared to your regular dump and boil pasta.
First, you pour them out of the package into a sieve and rinse them. They smell a bit like fish.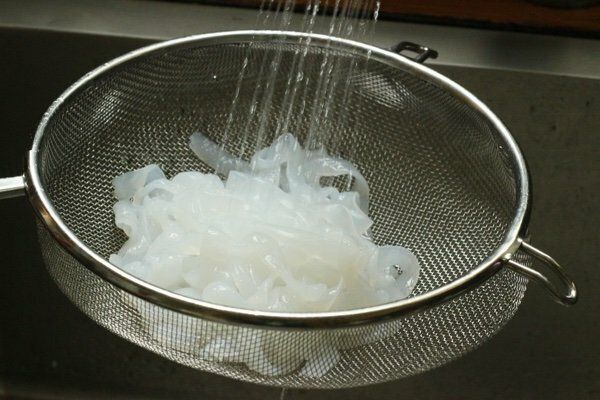 You rinse them for about 15 seconds before you boil them for 2 minutes.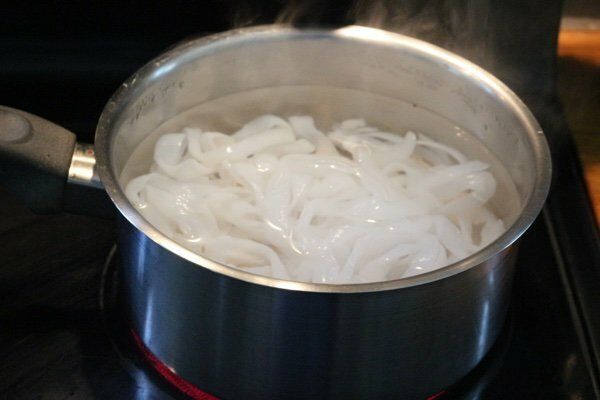 Using tongs you take the noodles out of the water. Then you dry them in a non-oiled pan and use them like you would any other pasta or rice noodle. Now they are ready to use in your favorite noodle recipe.
They look more like rice noodles than fettuccini made with wheat. But, how do they taste?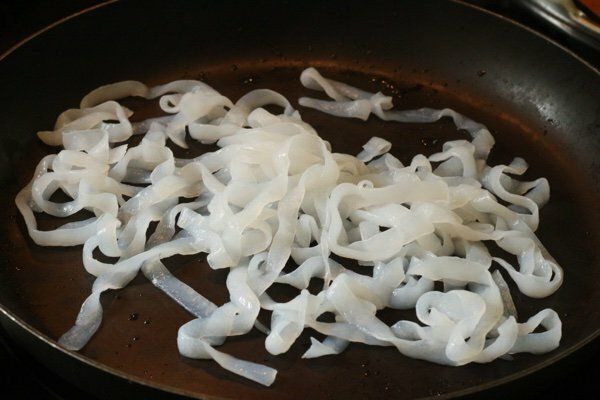 I gave some of this to my daughter and she reacted very negatively. She said eating the noodles was like eating squid without any flavor.
I found them very rubbery and strange – unlike any noodle I have had before.
I think that if you are accustomed to textures like these noodles – rubbery and gelatinous – you will like the noodles. For us Italian pasta lovers out there, these are not going to cut it for a replacement.
The angel hair Miracle Noodle variety is a bit more palatable. Treat it like a rice noodle and make my stir fry zucchini noodles recipe. Better yet, skip the Miracle noodles and just use zoodles AKA zucchini noodles as a pasta substitute.
The zucchini noodles will be less expensive and more familiar to most of us – with a little crunch and a summery flavor.
Please share your Miracle Noodle reviews below.
---
currently unavailable Buy on Amazon.com
As an Amazon Associate, I earn from qualifying purchases.
---