The Wake Up Call: May It Happen (Gently) To You
Today's post was supposed to be about iced coffee, but I ended up not able to write it.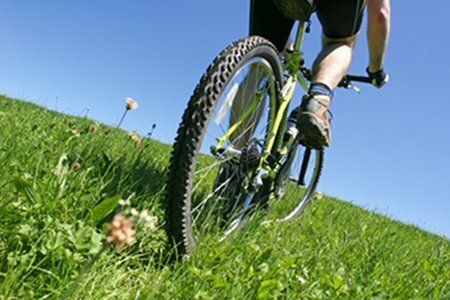 My husband called and began with this phrase: "Don't panic. I am in an ambulance."
Yeah, right I'm not going to panic!
"Ruby may have broken her nose after crashing her bike into a mail box."
Yikes! My blood goes cold because of one thought, "Everything can change in an instant."
I live every day with a thought in the back of my head about living in the moment. Not because some guru told me it is a good idea – but because I want to soak all the goodness up.
I am selfish about "being present". I don't want thoughts about work, annoying relatives, chores, or bad neighbors to get in the way of my time with my favorite people.
The entire reason I started my healthy eating journey is that I know that my time here is precious and I want to feel GOOD. Healthy food makes me feel good and (I hope) will extend my life.
I am motivated by the chilling thought that I don't know what is going to happen so I better love my life now.
My daughter has a bad bruise and is just fine. She was riding her bike to school with her father when she lost control of her bicycle.
She wants so badly to be independent and her new bigger bike got the best of her. I am proud of her for taking the risk and next time she rides her bike I will wrap her in bubble wrap :)
My wake up call wasn't my husband's call about my daughter - but another call about a relative. She should have lived a lot longer than she did. After her death, I started working out regularly, cooking more, and feeling better.
So, today we take a day off from our regularly scheduled programming and I want to ask YOU – what motivates you to make the healthy choices?
Please share.
---
Other posts you might like:
---

Above is a photo of Frani now, she has lost over 74 pounds in 16 months and graciously submitted to an interview with Snack Girl....
---

Susan was too heavy and she had to do something about it. She is an inspiration to all of us that have struggled with losing weight....
---