Get A Taste of Adventure with Nature's Touch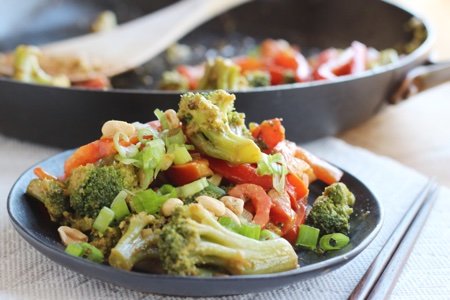 Although this post is sponsored by Nature's Touch™ Frozen Foods, all opinions are my own.
I happen to love using frozen vegetables in my recipes. They are convenient, available year-round, and they are already chopped. They are so easy to use! I just pour the vegetables from the bag into my pot or pan. Hurray!
I found Nature's Touch Organic Frozen Broccoli and Organic Frozen Kale in the freezer section of my local Big Y supermarket. The broccoli and kale are picked at the peak of ripeness and have great nutritional value.
I try to encorporate these "superfoods". In as many meals as I can. Nature's Touch also includes organic mangos, pesticide-free mangos, organic blueberries, pesticide free organic blueberries, and a pesticide-free 3 berry mix. You can find these products in the frozen section at ShopRite and Shaw's, however, Big Y only has the vegetable variety.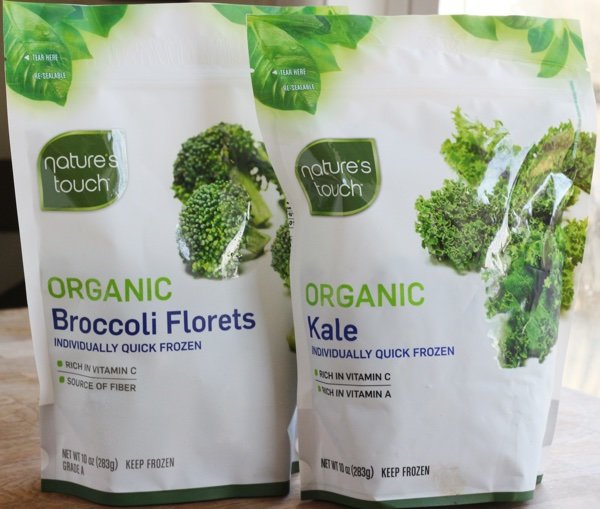 What to do with them? Since I can't travel the world right now (my two children keep me in the country), I can travel the world with my taste buds.
I decided to make a Thai food inspired dish with peanut sauce. What I love about Thai food is the powerful combination of sweet, salty, sour, and spicy. It isn't that hard to create this flavor mélange at home, and all the ingredients can be found at regular supermarkets.
First, I mixed a peanut sauce (peanut butter, low sodium soy sauce, rice vinegar, and brown sugar) and then I sautéed sliced red bell peppers.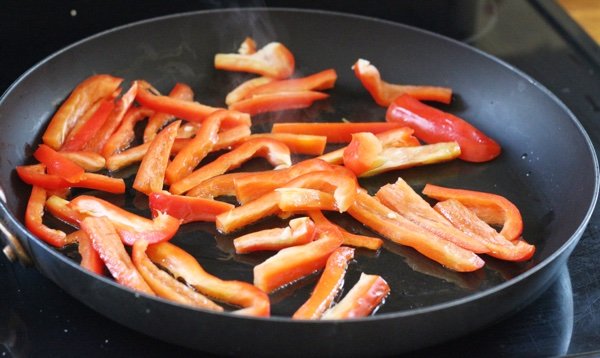 Then, I tossed a bag of Nature's Touch frozen broccoli into the pan (no need to thaw) and cooked for about 7 minutes over medium high heat.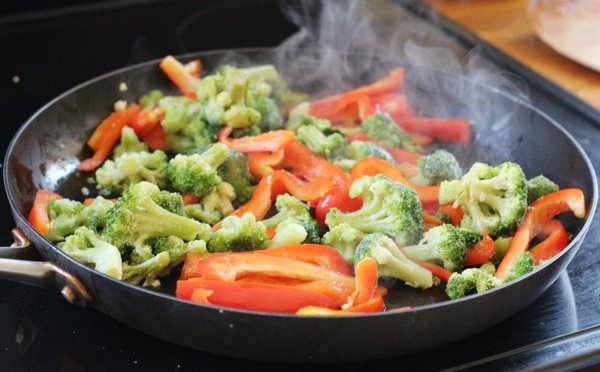 Finally, I mixed in the peanut sauce, hot pepper flakes, peanuts, and garnished with scallions.
This was SO delicious and easy. You can add some grilled chicken or tofu if you want to make it more filling but I eat it all by itself.
Discover the Nature's Touch frozen fruits and vegetables, sourced from around the world, and then enter for a chance to win a FOODIE adventure (fun!), including a visit to a farm where Nature's Touch sources its products, either Chile, Belgium or Canada.. I would choose Chile!
To enter you need to create your own adventurous recipe and share photos on Instagram of your creation tagged with @NaturesTouchContest with #FlavorAdventure.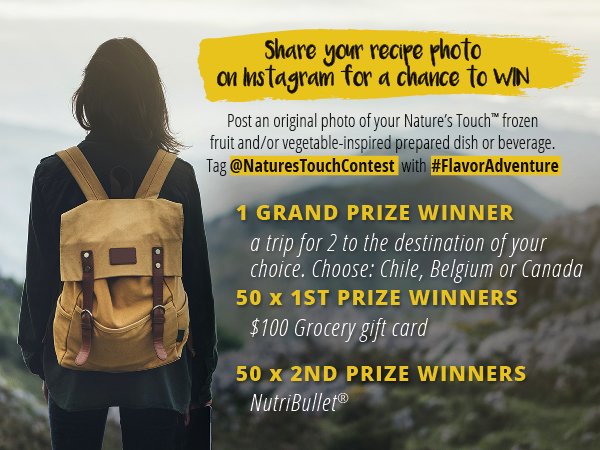 For more information on the contest and to get other inspirational recipes visit www.NaturesTouchContest.com.
The contest starts on March 20, 2017 and ends May 31, 2017. Don't forget to shop at Big Y for Nature's Touch Frozen Vegetables!
print
Pin It
Organic Broccoli, Red Pepper, and Peanut Sauce Recipe
Makes 4 side servings or 2 meal servings
2 tablespoons natural peanut butter, creamy
2 teaspoons brown sugar
1 tablespoon low sodium soy sauce
1 tablespoon rice vinegar
1 tablespoon canola oil
1 large red bell pepper, sliced
1-10 ounce bag Nature's Touch Frozen Organic Broccoli
1 clove garlic, minced
2 tablespoons peanuts, unsalted
¼ teaspoon dried red pepper flakes
1 scallion, chopped (optional)
In a medium bowl, mix peanut butter, sugar, soy sauce, and rice vinegar. Set aside. Heat a large non-stick pan to medium high. Add canola oil and bell pepper and sauté for 2 minutes until a little softened. Add frozen organic broccoli and garlic and sauté for 7 more minutes until heated through. Mix in peanut sauce, peanuts, and red pepper flakes and garnish with chopped scallion (optional). Serve immediately.
This will reheat well in microwave. Store in refrigerator for up to three days.
Points values are calculated by Snack Girl and are provided for information only. See all Snack Girl Recipes
---
Get Free Email Updates! Yes please!
---