Nutrition Labels Are Getting A Makeover
How often do you think you need a makeover? How about every 20 years?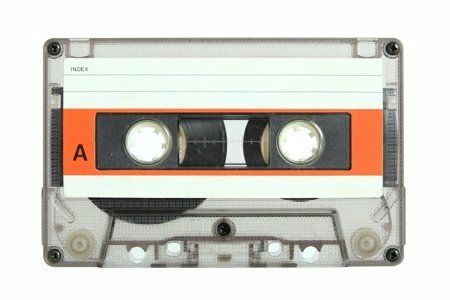 If that seems too long, well I agree with you. I need someone with a stylish eye to help me with my look every five years or so because I keep aging (no matter how hard I try – I can't seem to stop it).
The FDA has decided after 20 years that the nutrition label needs a redo. Twenty years ago I bet you had a cassette player in your car. Government agencies move at a snails pace but I should stop complaining and start celebrating.
So after 20 years here it is (from FDA.gov):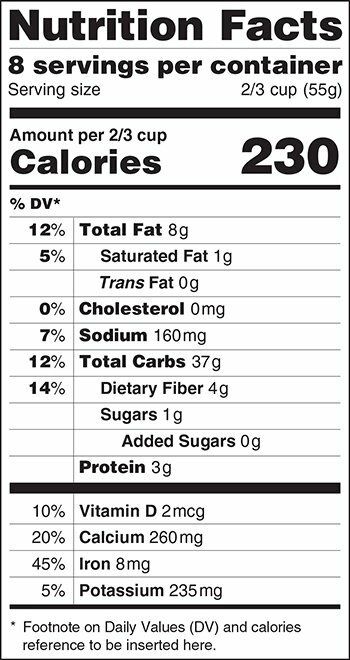 Quite a few of you are wondering what is different. I was hoping for some color like I have seen in other countries. Red for "watch out – this will kill you", yellow for "slow down – don't eat it too fast" and green for "eat as much as you want".
I don't think my system is going to get implemented any time soon so let's review this label. Right away, you have to notice the number of servings. This has been one of my biggest complaints about food labeling. You think the food you are consuming has 100 calories until you eat the whole thing and find out there was 4 servings per container – whoops!
They are also updating the serving size to reflect what people actually eat. How funny is that? I would expect the serving size of a can of soup to change to one instead of two (no one eats half a can of soup) after this change goes into effect.
The calories are now large, which is nice. The change that I adore is the "added sugars". Do you know how I complain about high sugar yogurt? Well, now Yoplait can't hide behind lactose already being a component in milk. They are going to have to tell us that they added 20 grams of sugar to their yogurt (four teaspoons!).
I like the new label and I am planning to do something I have never done.
The FDA has opened a 90-day comment period, during which experts and members of the public can provide input on the proposed rules.
Since I am a member of the public, I am going to comment on the changes. I tried on Friday and I couldn't figure out how to do it. After about 30 minutes, I posed as a member of the media and called Theresa Eisenmann of the FDA and she picked up the phone (to my surprise).
She explained that comments started on Monday (today) and I could comment by going here: Regulations.gov and searching for:

Nutrition Facts label: FDA-2012-N-1210
Changes in Serving Size: FDA-2004-N-0258

To comment by mail, send written comments to:
Division of Dockets Management
Food and Drug Administration, Room 1061
5630 Fishers Lane, Rockville, MD 20852
Make sure that the docket number is written at the top of each page of your comment.
Why take time to comment? Once you know how to do it - it shouldn't take long and also if consumers don't comment who do you think is going to get a seat at the table? I'm looking at you, ConAgra.
From the Regulations.gov site:
Public participation matters. Democratic, legal, and management principles justify why public comments make a difference in regulatory policy. Public participation is an essential function of good governance. Participation enhances the quality of law and its realization through regulations (e.g. rules).
Tell them what you think and we can hope that the changes will help Americans make better choices.
What do you think of the new nutrition label?