New Weight Watchers Freestyle Review: Hate or Love?
The new Weight Watchers Freestyle program has had about a month to simmer and now it is time for a review.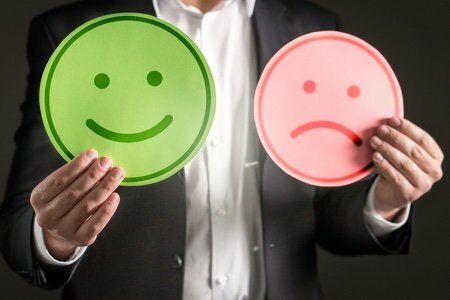 UPDATE WW CHANGES 2020: New WW Changes 2020
Check out my post Weight Watchers New Program Freestyle if you are looking for information on the new program.
I am hearing all sorts of complaints and joy over what is a major change for the program. The people that hate the new program have one thing in common: they were losing weight (or maintaining) on the old plan and now have been not as successful with Freestyle.
Wouldn't you hate a program that messed with the habits you have learned that actually help you lose weight? Losing weight is hard enough!
From one unhappy member:
The new program is too restrictive. I never ate more than 3 ounces of meat with any meal, so trading that 1 point of chicken or tuna or whatever for the loss of 7 points a day was not acceptable. I can no longer fit red meat, condiments, avocados or a bit of red wine or a tiny candy bar into my week, so I gave up and quit the program.
Many people who have started Freestyle are finding it to be far more restrictive than Smart Points because you lose 7 points per day! If you had it all figured out – all of a sudden you had to refigure it out.
Or this member:
Gained weight and was very hungry all week long. High protein/low carb diets are the worst for me. If I wanted a high protein/low carb diet, I'd do Atkins or South Beach or any number of other diets out there. Weight Watchers was the one plan that knew how to balance carbs and protein for a healthy diet and weight loss. I'm extremely disappointed - all that protein isn't particularly healthy, it's EXPENSIVE, and it most certainly isn't balanced.
I agree that the emphasis on "Zero points" chicken breast, eggs, fish, etc. is pushing protein but I am sure that it is not as extreme as South Beach. I understand that this member is pretty frustrated with the program.
The people who love Freestyle are vegetarians who eat beans and tofu (zero points!) and others who find that the new zero point foods were already in their plans. So for the "free protein" eaters, the decrease in daily points was no big deal and made the diet easier for them.
I wish Weight Watchers would stop saying "you can eat whatever you want and lose weight" because while the statement is true – I think it is misleading especially given Freestyle. You have to stick to the zero points foods or you will be super hungry.
For those of you who are working the program and loving Freestyle – here are some recipe lists for you. All of these Freestyle recipes are very low in points and easy to make.
Please share your review of Weight Watchers Freestyle. Hate it or love it?