Non Fat Plain Greek Yogurt Review
This non fat plain Greek yogurt review is in response to readers who want someone else to go try all the options.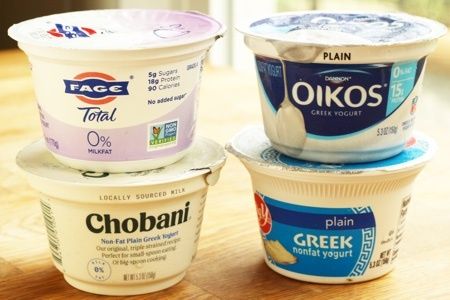 I have happily bought many yogurts - check out my Chobani Greek Yogurt review and Siggi's yogurt review to try to find the ones worth buying.
The last time I dove into yogurt, many people asked me what I thought of the plain options. I was unaware that most of the big yogurt brands were selling 5 ounce sized plain yogurts.
It is a great idea because I usually add fruit or granola to my yogurt and I buy large containers like this for home use.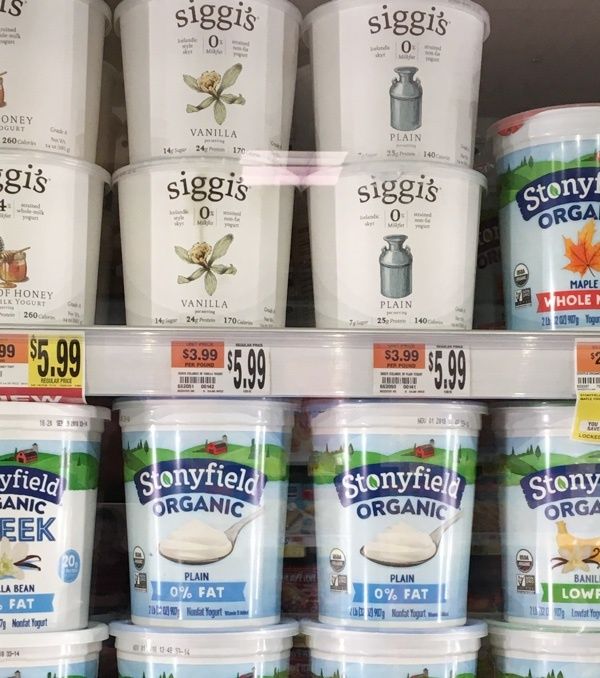 But, if you want portable packaging and you want to avoid added sugar - these are perfect. I have bought these on vacation when I am staying in a hotel and don't have bowls (and don't need a large amount).
The good news is that 3 out of 4 of these is worth buying.
The first I took a look at was FAGE. These come in zero fat, 2%, and 5% in the plain flavor.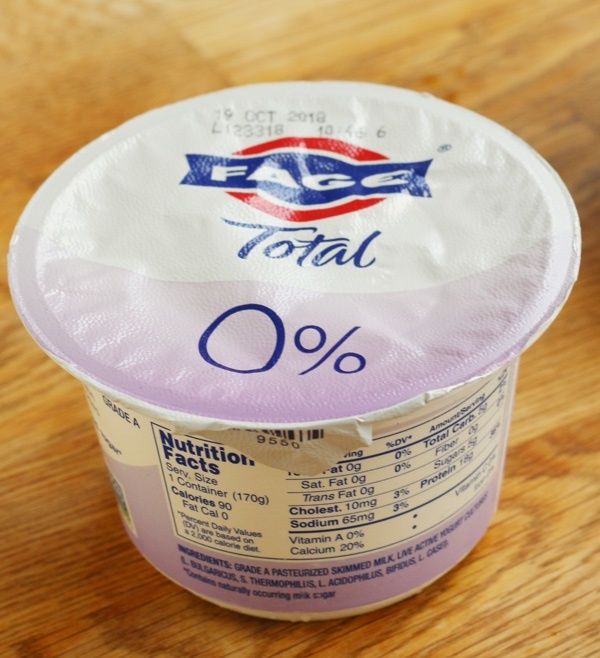 FAGE is the most expensive and the most unique. It has a very thick texture and it has 18 grams of protein and 90 calories. It is a bit chalky and I find that the zero fat version isn't as tasty as the fattier version. It is sour but not too sour and I think it is a a great choice (if you don't mind a little chalkiness).
Chobani and the following yogurts all have 15 grams of protein and 80 calories per container.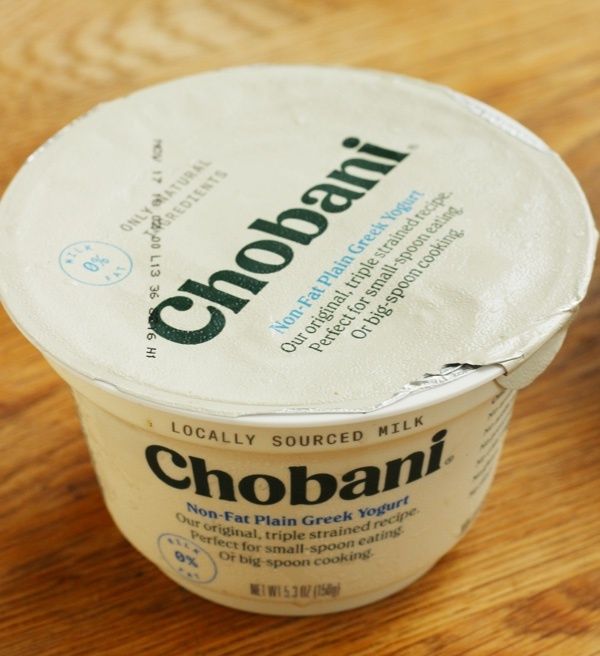 This cost me only $1 on sale and was less thick and more creamy than the FAGE version. I thought it tasted pretty bland and not very sour but I did like the texture. It would be hard to go wrong with this one. I did like it and would buy it again.
Dannon's Greek yogurt is called Oikos and it cost me $1.49.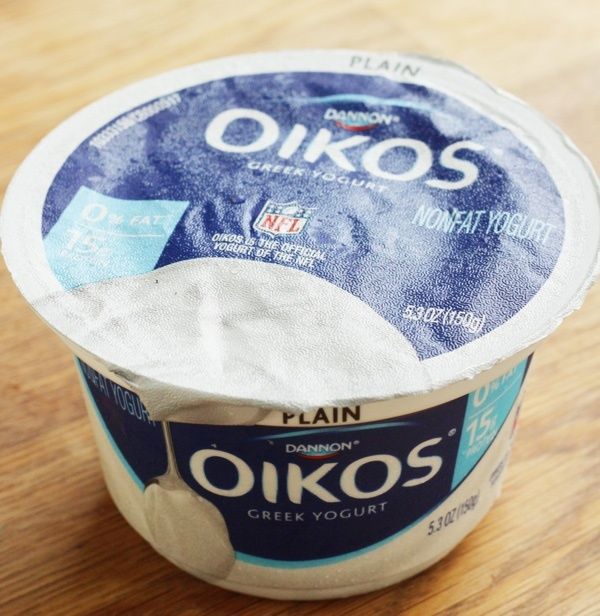 This one tasted the most yogurty of the bunch. It was sour, tasty, and creamy all at the same time. If you really like yogurt (the sour punch) - this is the one for you! I think it is also one that I would buy again.
Finally, I decided to try a store brand (89 cents) to see if there was any difference. Do you wonder about store brands and whether you are just spending money needlessly on the NAME brand?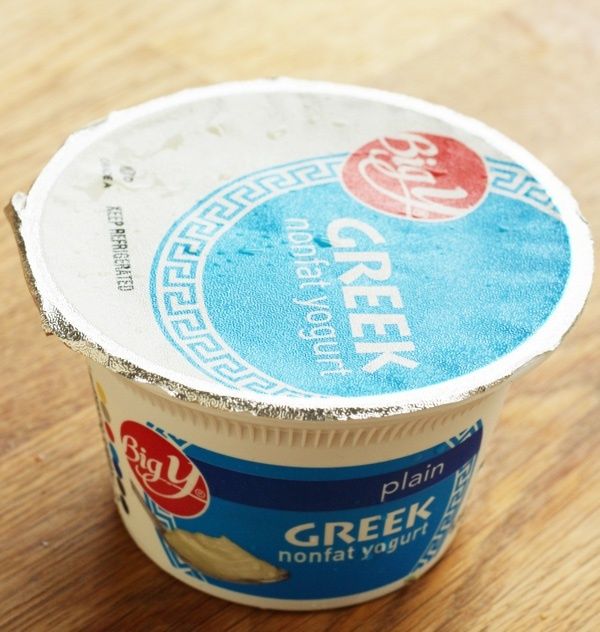 This one is from Big Y which is a supermarket chain in the North East. I shop there often and I buy their brand of cheese, sour cream, butter, and other things.
This yogurt was the absolute worse in the bunch. It had a strange texture and a bitter aftertaste. Maybe I got a bad batch but I would not buy this again. In this case, the big brand items were much better.
What do you add to your plain yogurt? I add:
dried fruit
jam
nuts
granola
maple syrup
It makes a great snack and quick breakfast when you are on the road.
Which brand of non fat plain Greek yogurt is your favorite? Do you buy the small containers or only the big ones?
Other posts you might like:
---

Chobani Greek Yogurt and YQ by Yoplait have something big in common. The companies know that regular yogurt is packed with too much sugar.....
---

Siggi's yogurt has done what I only dreamed could happen....
---