Nutella Chocolate Mousse
Valentine's Day is around the corner and this Nutella chocolate mousse is my treat!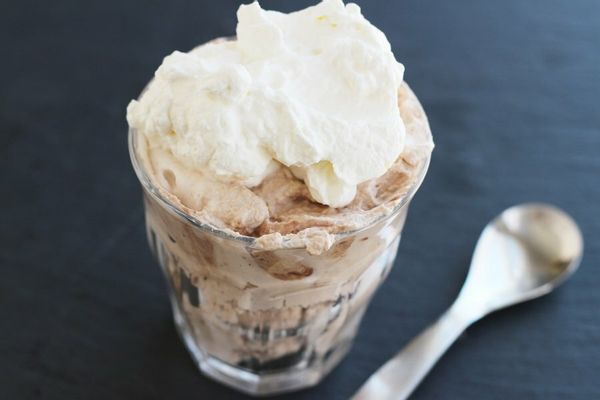 It has a whopping TWO ingredients and is really easy to make. Last year, I debut my No Sugar Added Chocolate Mousse and it went viral.
This year, I went simpler.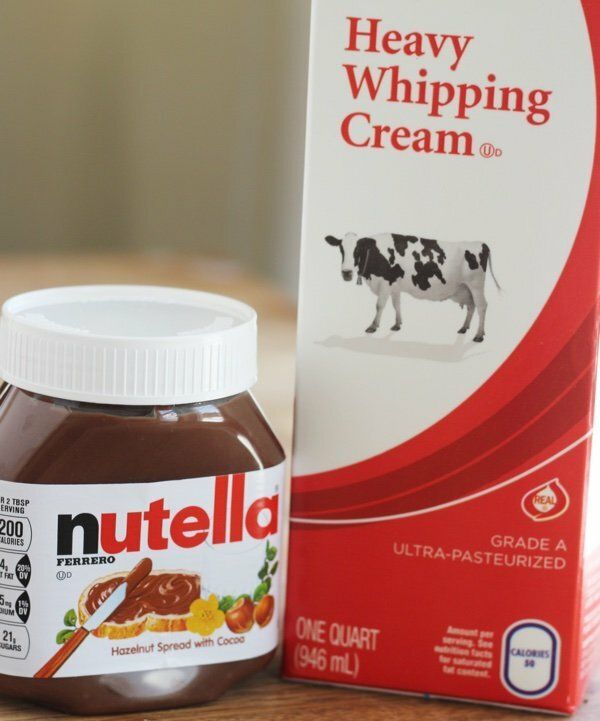 The sugar is in the Nutella which is a hazelnut, chocolate, sugary spread that I had never had until I was lucky enough to visit France in 1989. That was a WHILE ago and now you can find this stuff next to the peanut butter in the USA.
It is delicious and very addictive so do not buy a huge container of it. I bought 7 ounces and that was the right amount to have around the house.
The Nutella mousse is fluffy just like the snow outside my window.
Isn't that beautiful? I love sitting in here looking out there. I don't really love going out there so I leave that to my dog (and kids). The snow is perfect right now. It is like living in a dreamy cloud.
The Nutella chocolate mousse takes about 1 minute to make (don't tell your Valentine) and will impress even the most devoted chocaholic. You simply whip the whipping cream and fold in Nutella. Done. You can make it ahead as it stores well.
Do not put Nutella in the refrigerator (you should store the mousse in the fridge) – it will become too hard to spread.
I make some plain whipped cream before I make the mousse as a delicious topping. You can't miss with this recipe.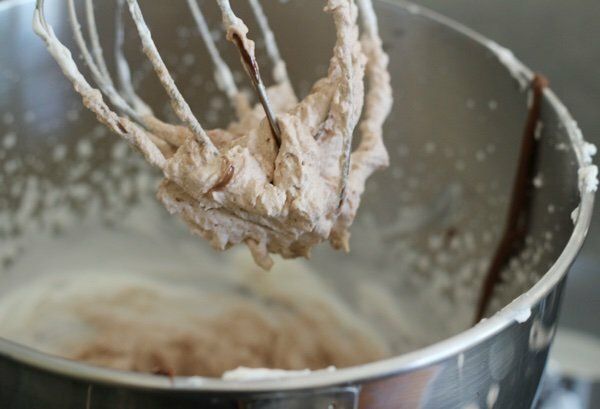 I think this recipe is pretty light but as far as SmartPoints goes – this clocks in at 7! It is probably because of the saturated fat in the cream.
You don't need a lot of this to enjoy it. A little bit goes a long way toward satisfying your sweet tooth. It is like a fluffy chocolate hazelnut ice cream.
Do you eat Nutella? What do you do with it?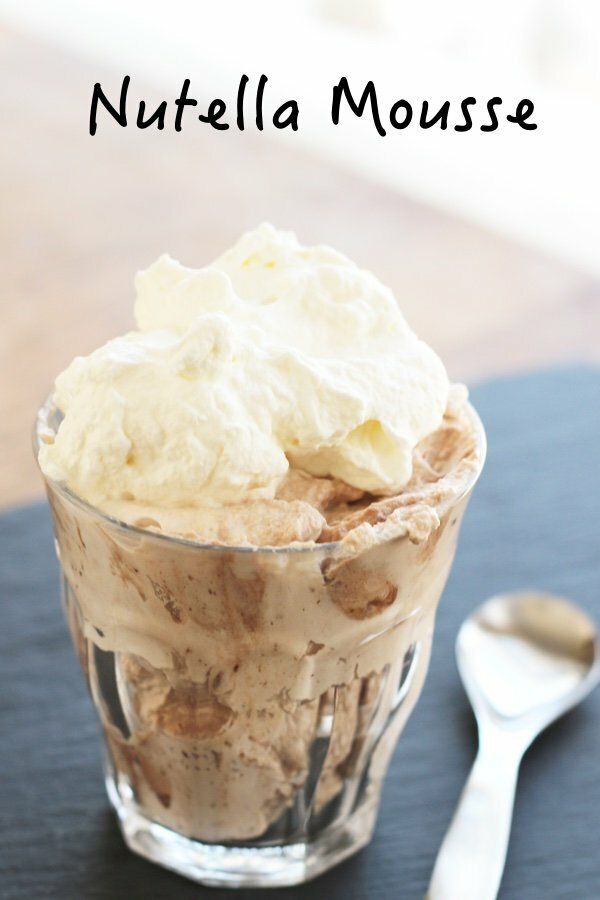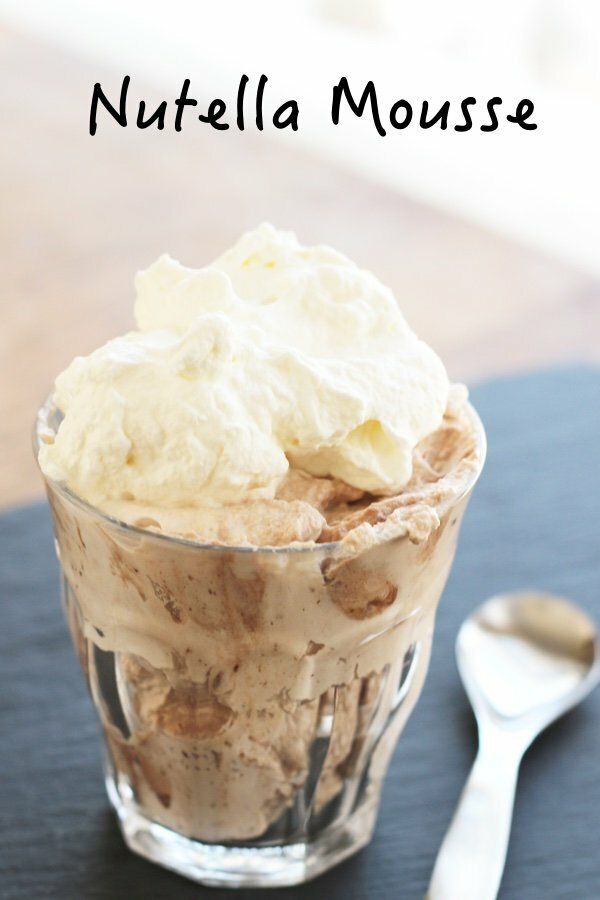 Nutella Chocolate Mousse Recipe

Makes 6 servings

Ingredients
1 cup whipping cream
4 tablespoons Nutella (1/4 cup)

Instructions
Place cold whipping cream in a bowl and whip with a hand or stand mixer until stiff peaks form. Fold in Nutella and serve.
Nutrition Facts
For 1 serving = 125 calories, 9.8 g fat, 7.4 g saturated fat, 8 .2 g carbohydrates, 6.7 g sugar, 1.1 g protein, 0 g fiber, 12 mg sodium, 7 SmartPts
Points values are calculated by Snack Girl and are provided for information only. See all Snack Girl Recipes
Other posts you might like:
---

I thought it would be fun to play with dark chocolate to see what I could come up with....
---
---
Get Free Email Updates! Yes please!
---