Oikos Pro Review: A New Yogurt in Town
Oikos Pro is a new yogurt by the team that brought us Oikos Triple Zero.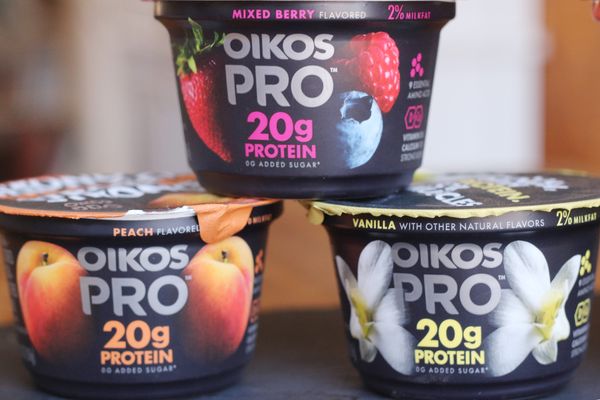 At first I thought Oikos Pro was meant only for professional athletes and then I realized that they meant "pro" short for "protein". Duh.
Oikos Pro has 20 grams of protein and the people who came up with it don't want you to forget it.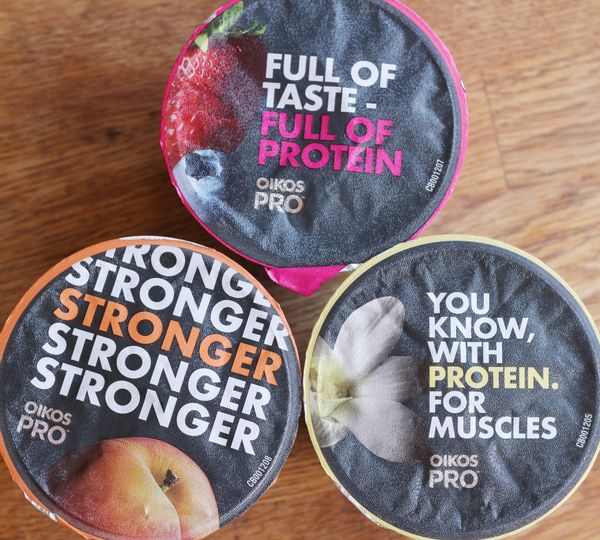 Like Oikos Triple Zero, it has zero grams of added sugar but they use Stevia Leaf to sweeten it.
My favorite yogurt without any added sugar is Siggi's Yogurt. Siggi's doesn't use any sweetening agent to make up for the lack of sugar (it is kinda sour).
Oikos Pro Nutrition Facts:
140 calories, 3.0 g fat, 0 g saturated fat, 8 g carbohydrates, 3.0 g sugar, 20 g protein, 0 g fiber, 50 mg sodium, 3 Green, 3 Blue, 3 Purple WW SmartPts
This version of Oikos has fat and five more grams of protein. The protein gave it a thickness of a Greek yogurt.
How did it taste? I tried the three Oikos Pro flavors that I could find - mixed berry, peach, and strawberry banana. All three had a thick consistency without the chalkiness of a true Greek yogurt.
The peach didn't work, the vanilla was okay, and the mixed berry was truly tasty. They all had an after taste of Stevia leaf that I can taste. If you don't taste the cloyingly sweet flavor - you might really like this yogurt.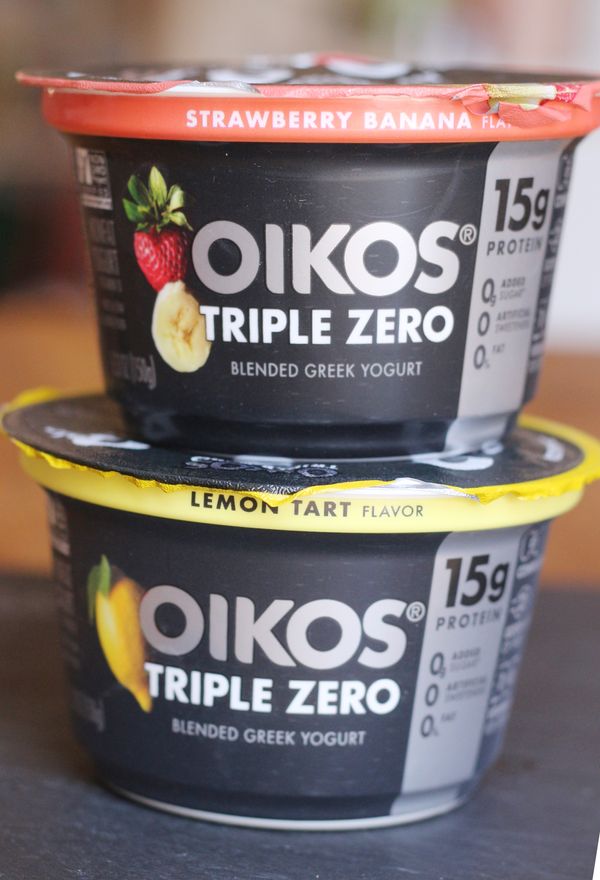 Oikos Triple Zero doesn't have the thick texture of Oikos Pro. Also, I found the flavor more subtle and overall it tasted less sweet.
Oikos Triple Zero uses chicory root fiber and Stevia leaf to make it sweet. I also can taste the Stevia but it is not as bad as the Oikos Pro.
Oikos Triple Zero Nutrition Facts:
90 calories, 0 g fat, 0 g saturated fat, 10 g carbohydrates, 5.0 g sugar, 15 g protein, 3 g fiber, 65 mg sodium, 2 Green, 2 Blue, 2 Purple WW SmartPts
Overall, both Oikos Pro and Oikos Triple Zero are good choices at a decent price (I paid $1 each for these on sale). My favorite is now the Oikos Pro because I think it tastes better. Perhaps I like the addition of fat to the mix.
Have you tried the new Oikos Pro? What is your favorite brand of low sugar yogurt? Thanks for sharing!
Other posts you might like:
---

Oikos Triple Zero and Fage True Blend have something big in common. Neither type of yogurt has added sugar......
---

Siggi's yogurt has done what I only dreamed could happen....
---