One Protein Bar Review: Is it the One?
This One Protein Bar review is for those who continue to look for the perfect bar.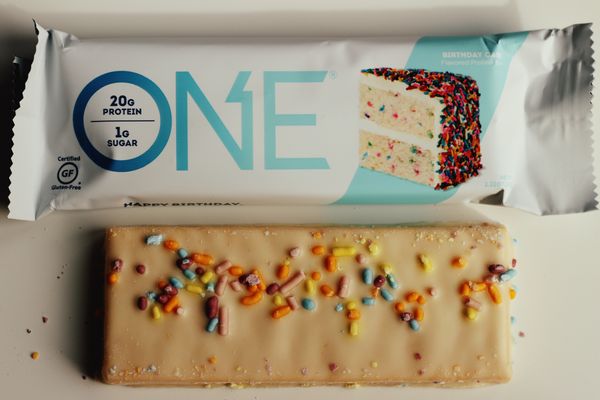 The one perhaps?
I have tried so many protein bars - including doing a Quest Bar review and a Built Bar review.
But I couldn't resist doing one more review.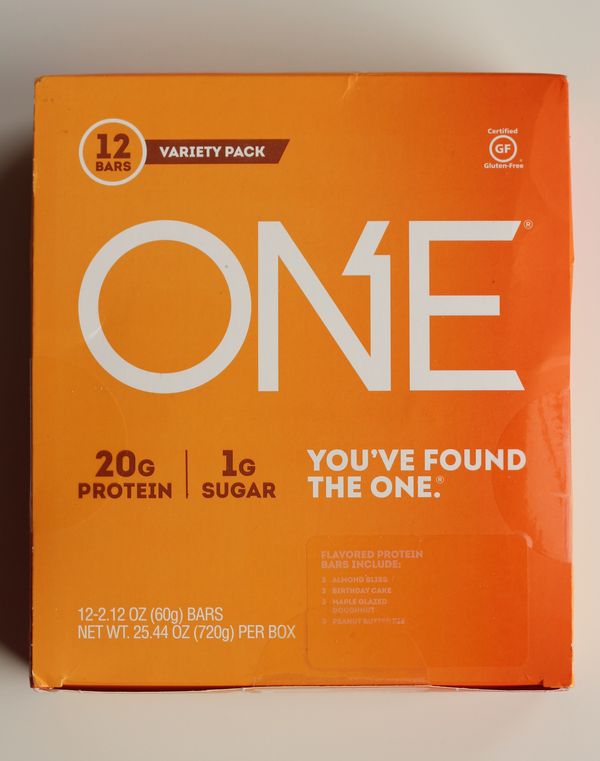 Check out that copy on the box that I ordered from Amazon. You've found the one. I certainly hope so because I have been looking for years.
These bars are advertised as an "anytime dessert-level protein bar.
Dessert level. Let that sink in.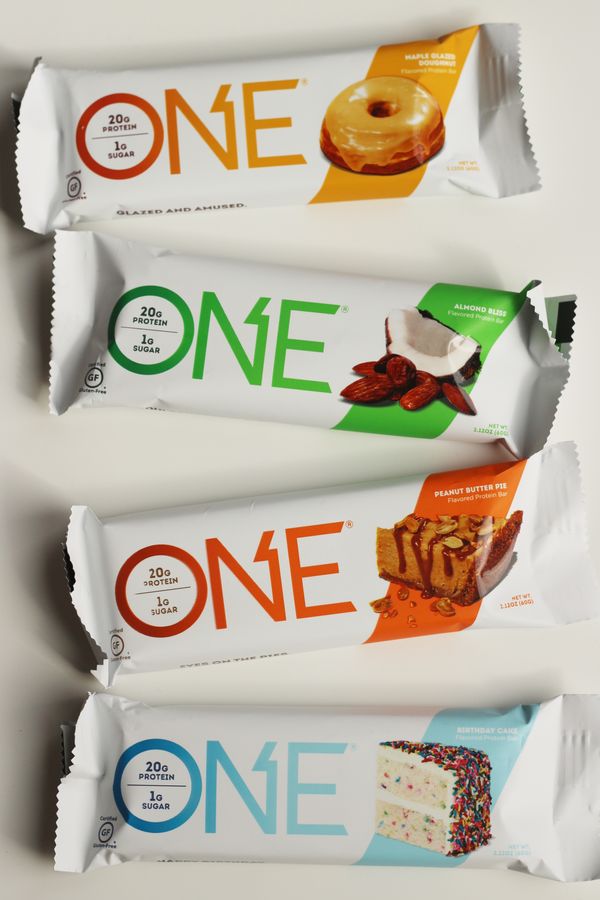 These are the popular flavors - maple gazed doughnut, almond bliss, birthday cake, and peanut butter pie.
As a fan of dessert, I was truly skeptical that a bar in a plastic wrapper that advertises 20 grams of protein and 1 gram of sugar could come close to actual dessert.
If someone handed me a One birthday cake bar and said, "Happy birthday, here is your cake!" - I might get really upset. (Where's my cake?)
But, I know there are so many people trying to stay away from actual doughnuts and cake so these could be a good choice.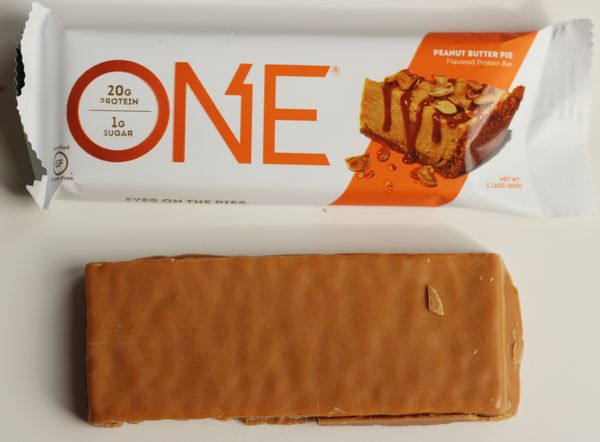 Let's take a look at the One Peanut Butter Pie bar.
Ingredients for One Peanut Butter Pie Bar:
Protein Blend (Milk Protein Isolate, Whey Protein Isolate), Vegetable Glycerin, Polydextrose, Soluble Vegetable Fiber, Maltitol, Palm Kernel Oil, Isomalto-Oligosaccharides (Vegetable Source), Peanut Butter, Peanuts, Peanut Flour, Natural Flavors, Soy Lecithin (an Emulsifier), Sea Salt, Whey Protein Concentrate, Tapioca Starch, Almond Butter, Sucralose and Calcium Carbonate.
Nutrition facts for One Peanut Butter Pie Bar:
220 calories, 9 g fat, 5 g saturated fat, 23 g carbohydrates, 1.0 g sugar, 20 g protein, 8 g fiber, 140 mg sodium, 6 Green, 6 Blue, 6 Purple WW SmartPts
I want to say that the perfect snack is about 150 calories - at 220 calories and 9 grams of fat - I might as well have a cookie. But, One bar has an answer to my complaint with One minis (80 calories).
I think it is interesting to try to make a high fat, high protein bar with sucralose for those who are cutting back on sugar. My verdict is that I will keep my actual dessert but half of one of these could get me through a rough patch when I crave sugar.
I guess what I am saying is that nutritionally - these are better for you than actual dessert depending on the serving size. A square of dark chocolate would be far less calories and more satisfying in some ways.
I don't hate One protein bars but I don't love them. I think Built Bar with 100 calories is more like a candy bar and these are more like a cookie.
My strategy would be to cut them in half - they cost $27 for a box of 12 - and eat when I wanted to indulge in a wayward cookie or ice cream. I would not use them to replace dessert.
What is your One Protein Bar review? Have you tried them?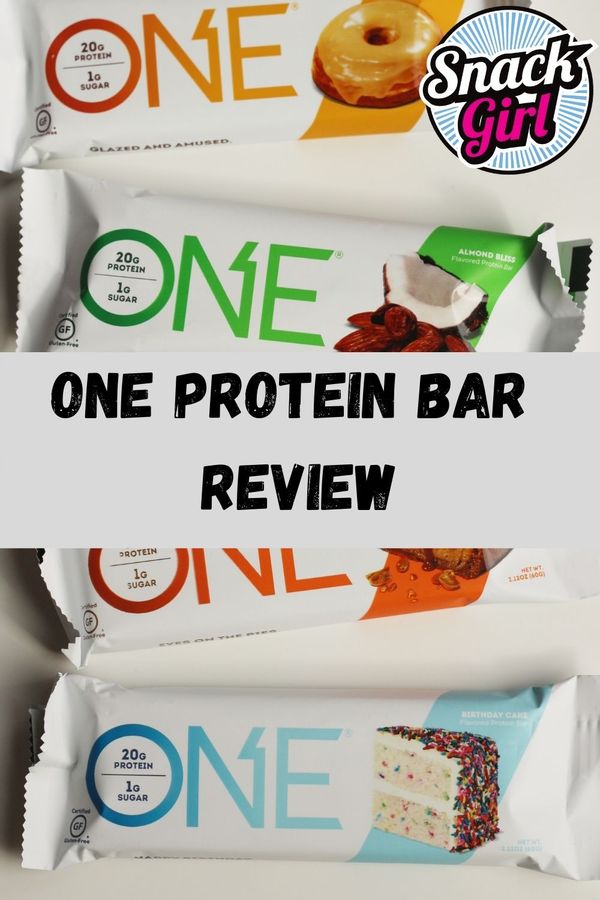 If you want to buy ONE protein bars, you can get them on Amazon, Target, Walmart, among others. Check out their product locator to find a store near you.
---
$32.99 ($1.30 / Ounce) Buy on Amazon.com
As an Amazon Associate, I earn from qualifying purchases.
---
Other posts you might like:
---

This Built Bar review was inspired by a bunch of comments on a previous post and is my personal (non-sponsored) opinion of these bars.....
---

This Quest Bar review continues my quest for the perfect protein bar. The short version of this post is that my journey continues......
---