Beware! This Ingredient Will Trick You
Two years ago, Snack Girl picked on Edy's Popsicles. Why?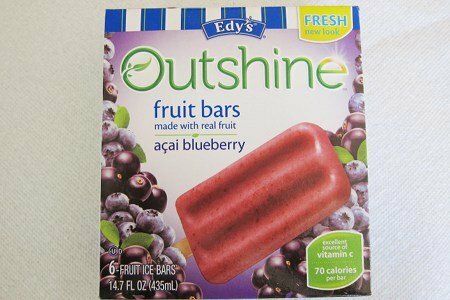 These popsicles were named "Fruit Bars" and the first two ingredients were water and sugar (where's the fruit?). You can read the scintillating post here - Don't Be Fooled By This Popsicle Marketing Trick.
I received an e-mail from a reader asking me if I had checked out the NEW fruit bars. I guess I have been asleep at the wheel because Edy's has revamped their packaging and ingredients.
Would there be more fruit? Here is the label from 2 years ago: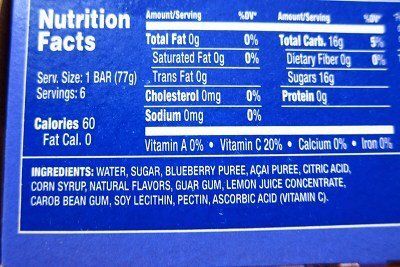 Here is the label from yesterday: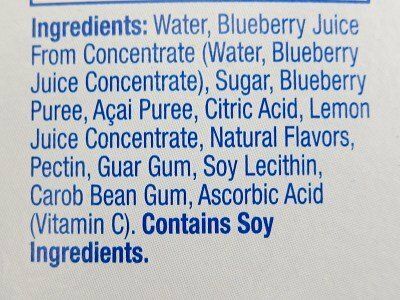 Now the label has "blueberry juice from concentrate" as the second ingredient. Is this an improvement over "sugar"?
I would have to say, "No. It is the same." I looked it up because I was confused and found that many reliable sources count "fruit juice concentrate" as added sugar.
Here is an excerpt from Mayo Clinic: Nutrition and Healthy Eating:
Despite what you may have heard, there's no nutritional advantage for honey, brown sugar, fruit juice concentrate or other types of sugar over white sugar.
My conclusion, dear reader, is that the new Edy's is the same as the old Edy's. The words may be different but the ingredients are essentially the same except for one thing.
More sugar! The new bars have 10 more calories than the old bars and all of them can be attributed to sugar.
oh well.
If you are looking for actual frozen fruit bars, they exist. I have found a couple of different brands in my supermarket.
Have you been tricked by "fruit juice concentrate"?
---
Other posts you might like:
---

Is anyone else craving something cold? It is starting to heat up and I love cooling down with a popsicle.
---

Last week, when I was visiting a bodega in Queens, I had the pleasure of meeting a foreigner visiting our country....
---