PB2 Banana Smoothie
A PB2 banana smoothie will trick you into thinking you are drinking something far more luxurious.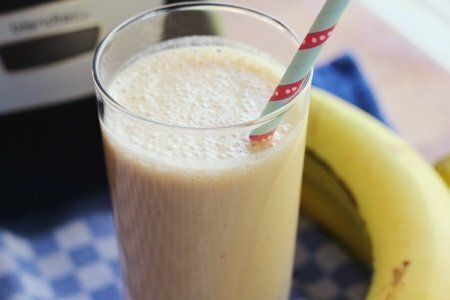 PB2 is a product that came out of a problem. What do you do with all that is left of the peanut after you wring out the oil to make peanut oil? I suppose you figure out if there is a market for peanut flavored protein powder.
It is brown, fluffy powder and it is simply a by product of the oil making process. Almond milk was created in much the same way. The crumbs of almonds didn't really have a market until someone figured out how to turn them into almond milk.
I like PB2 and its cousins because it adds protein and flavor without a lot of calories. I use it in my chocolate PB2 smoothie and a peanut butter and jelly PB2 smoothie.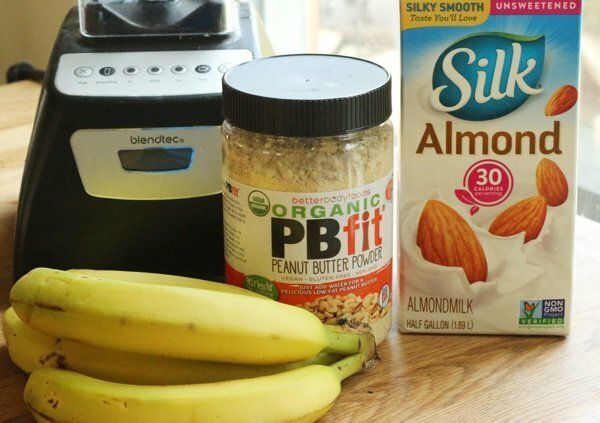 Two tablespoons of the stuff is 50 calories versus 188 calories for full fledged peanut butter.
If you love peanut butter as much as I do, the calories can add up. If you want to make peanut butter from PB2 – you simply add water. I don't love it as much as actual peanut butter but it will do in a pinch (or if you are back country camping and real peanut butter is heavy).
There are now multiple brands of PB2 (PB2 is a brand name). This organic PBfit is a good one. You can find it EVERYWHERE. It is even in huge tubs at Costco next to the peanut butter – I just saw it there.
Make sure there is no sugar added in your product. Isn't the point of this to cut calories? Added sugar is unnecessary to ensure that this tastes good. It is basically peanut paste.
I do have a high speed blender – a Blendtec. I bought it a few years ago as my Christmas present and I use it almost every day. Smoothies and soups are my game. Vitamix is another famous brand for these things. You can't really go wrong.
What do you put in your smoothies?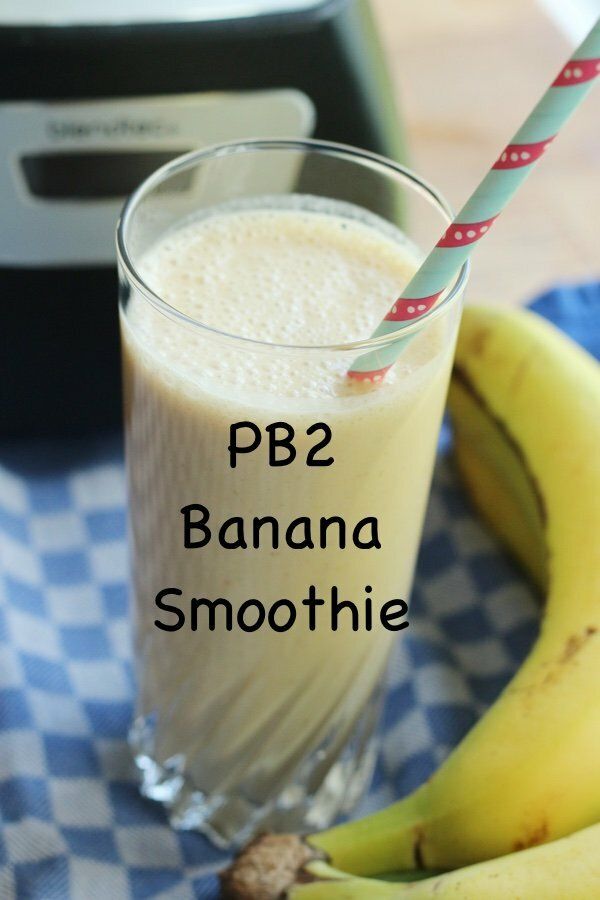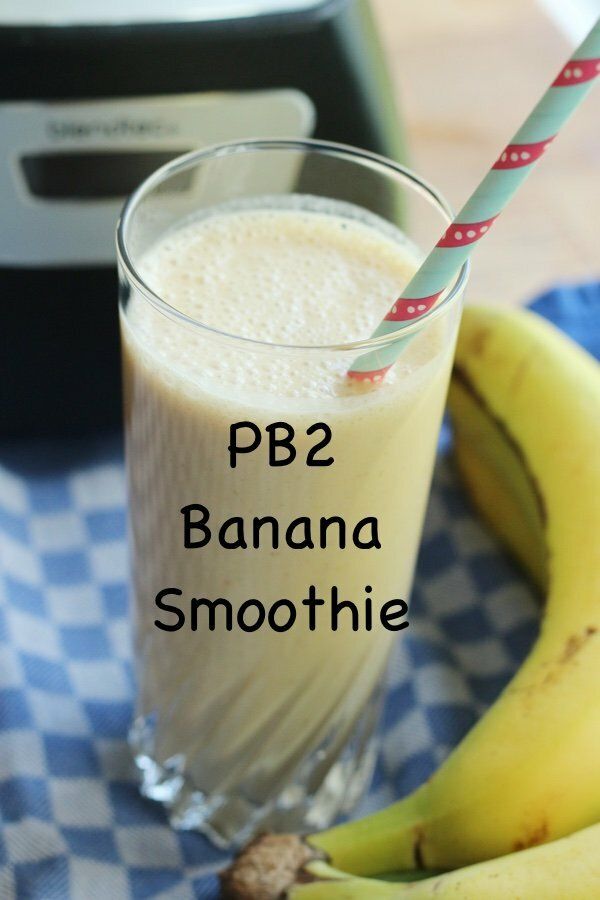 PB2 Banana Smoothie Recipe
Makes 1
Ingredients
8 ounces almond milk, unsweetened
1 ripe banana
2 tablespoons PB2 or equivalent

Instructions
Pour almond milk into blender and add banana and PB2. Blend and serve.
Nutrition Facts
180 calories, 4.4 g fat, 0.1 g saturated fat, 32.5 g carbohydrates, 15.4 g sugar, 7.3 g protein, 5.6 g fiber, 200 mg sodium, 7 Freestyle SmartPts
Points values are calculated by Snack Girl and are provided for information only. See all Snack Girl Recipes
---
$18.98 ($0.63 / Ounce) Buy on Amazon.com
As an Amazon Associate, I earn from qualifying purchases.
---
Other posts you might like:
---

Have you tried a chocolate PB2 smoothie? If you love peanut butter, this may be your new shake.....
---

You must try this peanut butter and jelly PB2 smoothie recipe. It is fast, easy, and has 11 grams of protein!....
---
---
Get Free Email Updates! Yes please!
---