PB2 Green Smoothie
This PB2 green smoothie is the perfect drink for spring and summer. You gotta love its Kermit like exterior.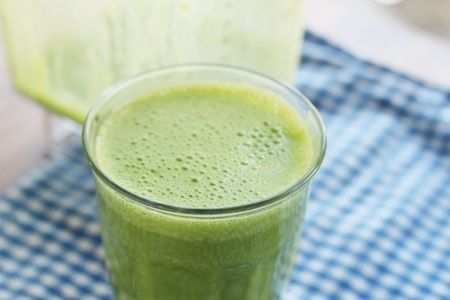 You are (of course) wondering if it tastes like grass. It does not!! PB2 is a magical powder that makes smoothies taste like peanut butter. Check out my PB2 banana smoothie and PB2 peanut butter and jelly smoothie.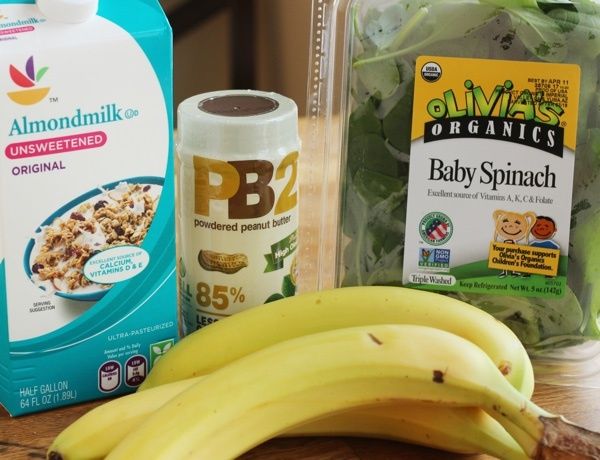 This green smoothie does have a bunch of healthy baby spinach but if you closed your eyes - you would not know you are drinking spinach. It tastes like a peanut butter/banana smoothie!
PB2 (in case you didn't know) is a powder that is created by taking the oil out of peanuts. It is a by-product of producing peanut oil. You can find it in supermarkets right next to the regular peanut butter. It isn't cheap ($6 a jar) but it is a cool product.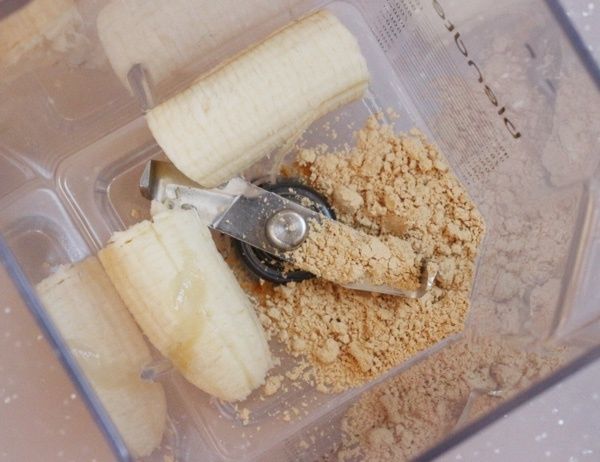 The good news is that when you take oil out of peanuts you end up with the flavor and protein of peanut butter for far fewer calories.
Baby spinach is an excellent addition to PB2 and banana because it is less tough than regular spinach (easier for your blender to process). You can find it pre-washed so it can't be easier to add it to your smoothie.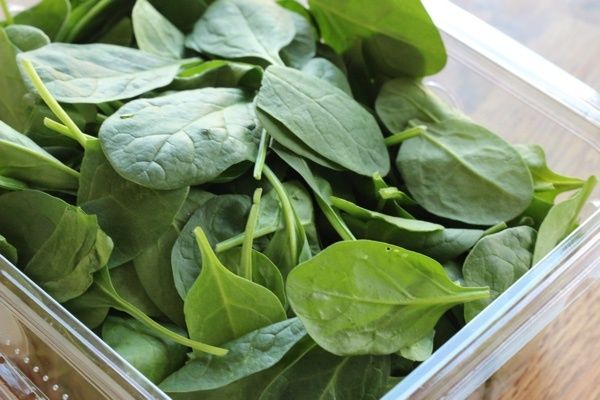 I drink this smoothie before exercise because it is nutritious, hydrating, and fast. Sometimes it can be a good thing to drink your calories - especially when there is no added sugar involved.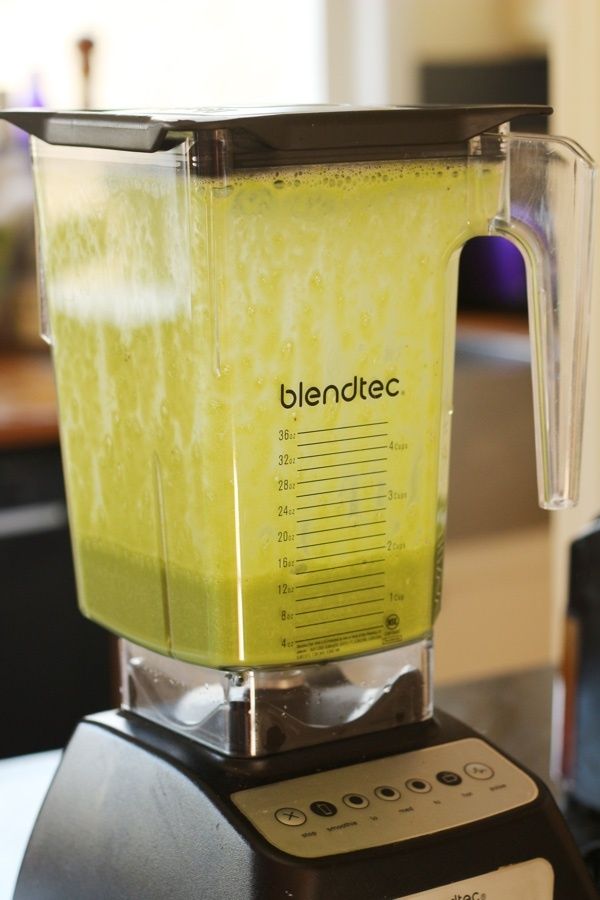 The great thing about spinach (or any dark leafy green) is that you are giving your body a shot of important nutrients that supports your immune system as well as other processes.
Sometimes we are hungry because we haven't given our body what it needs to function - spinach will save you!!
You can be like Popeye and you won't even taste the spinach. Give this PB2 green smoothie a shot.
Have you tried adding baby spinach to smoothies?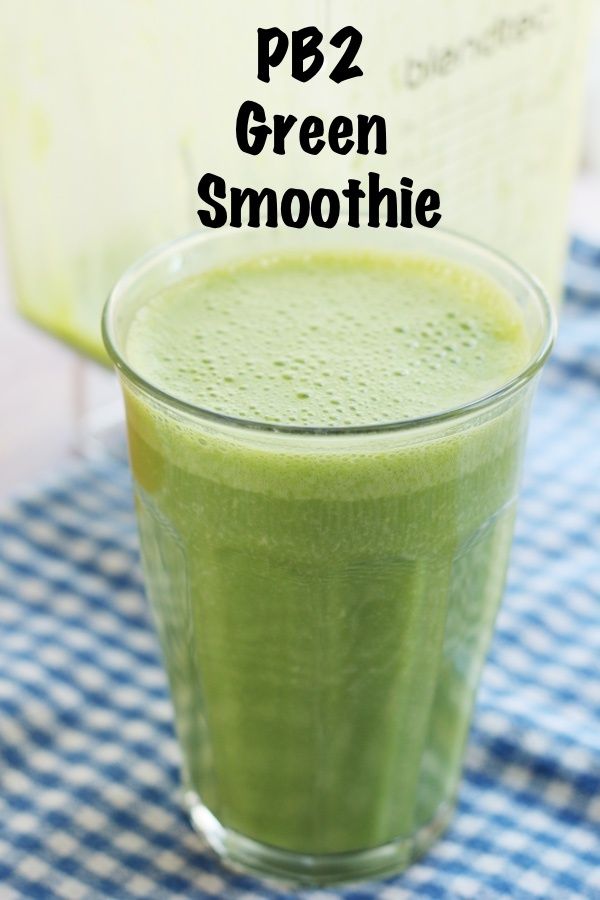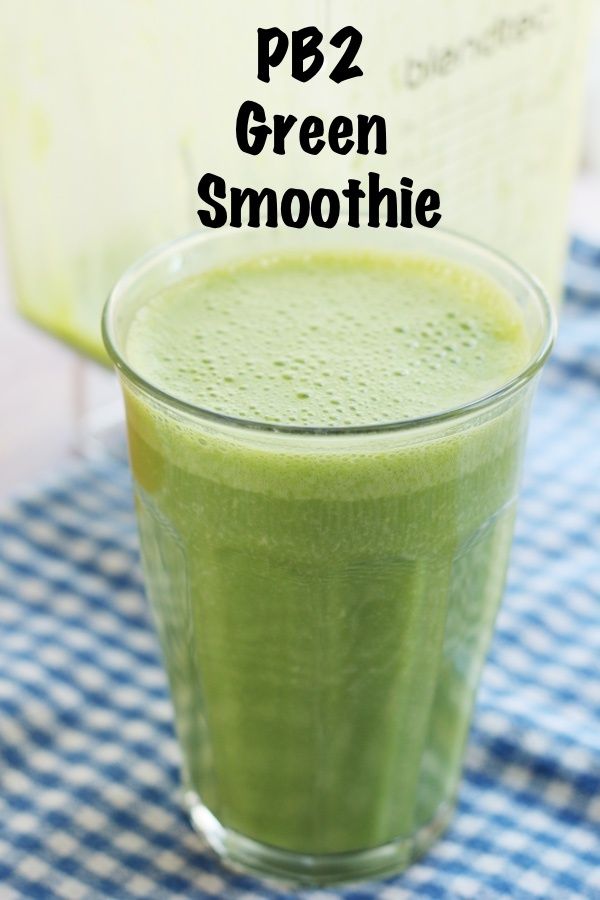 PB2 Green Smoothie Recipe

Makes 1 smoothie

Ingredients
1 tablespoon PB2 powder
1/2 banana
3/4 cup unsweetened almond milk
1/4 cup water
2 big handfuls of baby spinach leaves

Instructions
Blend PB2, banana, almond milk, water, and spinach leaves in a blender. Drink immediately.
/For one serving = 128 calories, 4.3 g fat, 0.3 g saturated fat, 20 g carbohydrates, 8.2 g sugar, 6.4 g protein, 4.3 g fiber, 231 mg sodium, 4 Freestyle SmartPts
Points values are calculated by Snack Girl and are provided for information only. See all Snack Girl Recipes
Other posts you might like:
---

A PB2 banana smoothie will trick you into thinking you are drinking something far more luxurious.....
---

You must try this peanut butter and jelly PB2 smoothie recipe. It is fast, easy, and has 11 grams of protein!....
---
---
Get Free Email Updates! Yes please!
---