Peppermint Candy Ornaments: Simple and Fun
Put the butter down! Time for peppermint candy ornaments.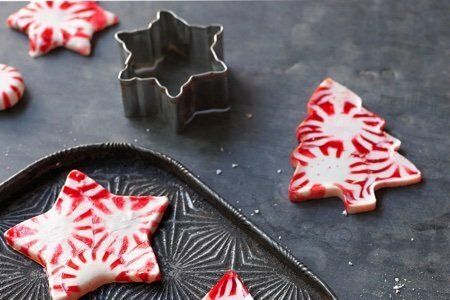 Is it a craft or is it food? I'm not sure exactly - but I love the concept.
I am always looking for holiday traditions that don't involve cookies. Check out my pomander balls or strawberry santa hats for some other fun ideas.
Anyone who has some cookie cutters and peppermints (or other hard candy) can make these. Think of these peppermint candy canes like a DIY candy cane.
Why make these?
They are cheap.
One ingredient and you are done.
You won't be tempted to eat 20.
How many could you possible eat? Also, you have a breath freshener ready to go for after the coffee. Just suck on your tree.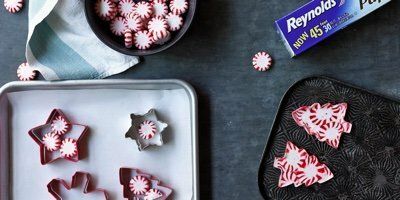 You can make these with other hard candies as well if you want to have some other colors and shapes. I think you could make all sorts of fun designs with different colors of candies.
To enable hanging these on your tree, stab the ornament with a skewer or a chopstick right after you bake them (while they are still soft) to create a hole for a ribbon.
Don't miss this window because you will need a power drill to make a hole after they harden. Check out my video which will show you the entire process.
My kids loved making these last year because they got to play with candy and you can create a bunch of different shapes. We did not try to keep them for this year because of a wee problem with ants.
These also make great quick gifts for those who you want to make smile (and for those who are attempting to avoid the great cookie influx). I don't have any problems with cookies - it is just the amount that we seem to inhale. I
Have you made peppermint candy ornaments? How did it go?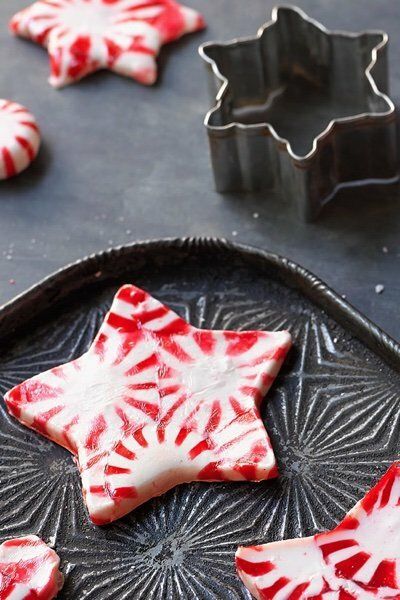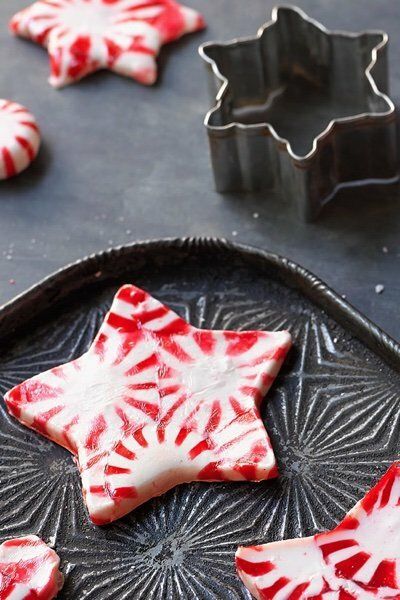 Peppermint Candy Ornaments
Line cookie sheet with parchment paper.
Spray oven-safe, metal cookie cutters with non-stick cooking spray, then place on a cookie baking sheet. Fill each cookie cutter with peppermint candies. Break candies into pieces to fill in smaller areas.

Bake in oven at 350 degrees F for 3–9 minutes until candies melt into cookie cutter shape.

Remove from oven and let candy harden. Stab with toothpick or skewer to create hole for hanging.Then stretch cookie cutter to remove candy "ornamint".

Points values are calculated by Snack Girl and are provided for information only. See all Snack Girl Recipes
Other posts you might like:
---

You can't get any more easy and fun than strawberry Santa hats.....
---

Pomander balls are your new tradition! Instead of baking cookies (and eating them) play with oranges and cloves.....
---
---
Get Free Email Updates! Yes please!
---