November Means Peppermint Mocha Season
Are you cold? I don't know about where you are, but the weather is changing here.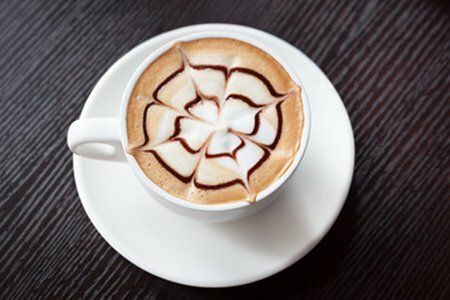 The leaves are blowing all around and the sky is dark - I NEED coffee. Or to put it more clearly, I WANT a peppermint mocha! hot milk....chocolate.....yum.....
These bad boys come in a cute red cup and just instantly make winter disappear for about 10 minutes. Then, you realize you just drank 500 calories and start to feel bad.
Do I have a solution for you?!!
I picked up some peppermint extract and dark chocolate syrup from the supermarket and after about 5 tries - I got made my OWN peppermint mocha latte. I was a bit buzzed from drinking so much coffee but I managed to get to sleep at 3 AM.
The key here is portion size. I couldn't get it to work unless I made one that was about 1/2 cup in size. You just need too much chocolate if you make a bigger one to get the right ratio of flavors.
Also, you need the teeniest, tiniest drop of peppermint extract. I poured too much in the first time and my peppermint mocha tasted like toothpaste. ARGH! I would even recommend using a medicine dropper if you have one.
I used a milk frother (see below) to get the milk all bubbly. You don't need an espresso maker to make this drink - and you can skip frothing the milk if that is just too fancy for you.
Have you tried to make any of the milky Christmas drinks at home?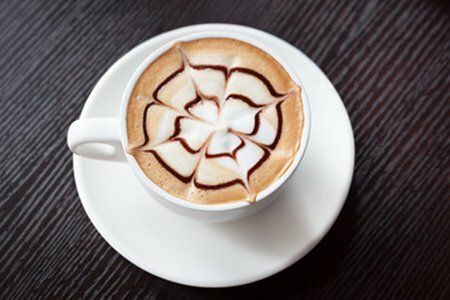 Snack Girl Peppermint Mocha Recipe
Ingredients
1/4 cup lowfat milk
1/4 cup coffee
1 tablespoon dark chocolate syrup
1 drop peppermint extract
Instructions
Brew some coffee and heat milk in microwave until hot. Mix chocolate syrup and peppermint extract into coffee. Foam milk with milk frother or just pour hot milk into cup. Sit down and enjoy!
Nutrition Facts
79 calories, 0.8 g fat, 15.2 g carbohydrates, 2.5 g protein, 0 g fiber, 42 mg sodium, 2 Points+
Points values are calculated by Snack Girl and are provided for information only. See all Snack Girl Recipes
$11.99 Buy on Amazon.com
As an Amazon Associate, I earn from qualifying purchases.
---
Other posts you might like:
---

Some people think fall has arrived when the leaves start changing and apples become abundant. Others know it is here with the arrival of the pumpkin spice latte from Starbucks....
---

I have followed the new "soda ban" in New York City with much interest. Seems many are calling NYC a "nanny state"....
---
---
Get Free Email Updates! Yes please!
---