Planning Thanksgiving Dinner
Planning Thanksgiving dinner is a major project. With the shopping, the cleaning, the counting (of people, plates, and chairs) - who hasn't been stressed out with the task?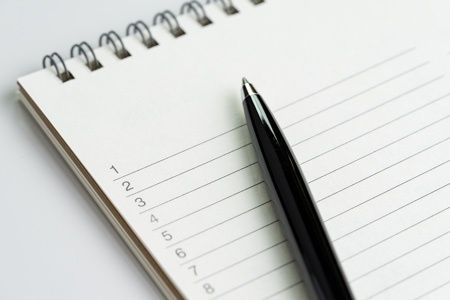 I am telling you that I have solved the major problem of planning Thanksgiving dinner. It took me many, many YEARS but I finally have come up with a plan that I love.
But, before I get to that plan - be aware that the easiest way to have Thanksgiving is to either go out or order it in. If you are having a tough time, just give in and place an order with your local grocery store. Whole Foods sent me a brochure to encourage me to do just that! If I hadn't come up with my latest plan - I might be handing over my credit card.
The key, my friends, is to:

Get everyone involved.
Time it so everything that needs the oven is done by noon. The bird then gets the space to roast.
Now, when I say "everyone" I do not intend for you to include these little rascals. Who has time for that?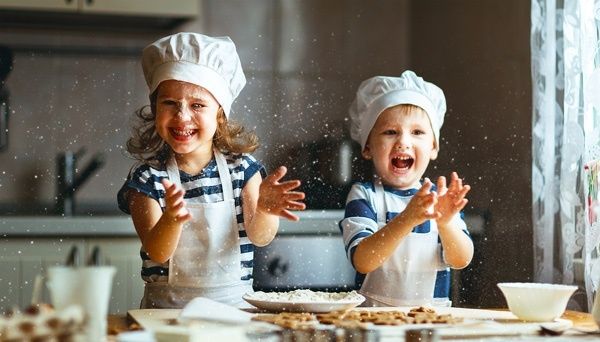 I suggest that you invite the people who would ordinarily sit in front of the TV or laptop and just show up to the meal. No, they can't do that anymore because the entire meal is too hard! Turkey, stuffing, gravy, pies, cranberry sauce, vegetables, etc. etc. etc. No person can do all of this without passing out from exhaustion. I know because I have tried.
My inspiration came from this article: The 400-Degree Thanksgiving. In it, the chefs cook Thanksgiving in one day, on four burners, and in one oven.
Yes, it is possible. Not only is it possible but I believe it is the best way to cook the meal as everything is fresh and everyone has to collaborate.
How does it work?
You start the day with a pie or crumble, stuffing (not in bird) and sweet potato dish in the oven at 400 F. At noon, everything that needs the oven is done and you put your turkey in to roast. While it is roasting, you do stovetop things like cranberry sauce, mashed potatoes, braised kale or sauteed green beans and salad.
When the turkey is done, you pull it out to rest - put the stuffing, sweet potatoes, etc. back in the oven to reheat while you make the gravy. Voila!!
One kitchen, one oven, one stove-top and you have a meal at 4:30 or so depending on how big your turkey is.
We tried this last year as a family and we ended up looking like these people: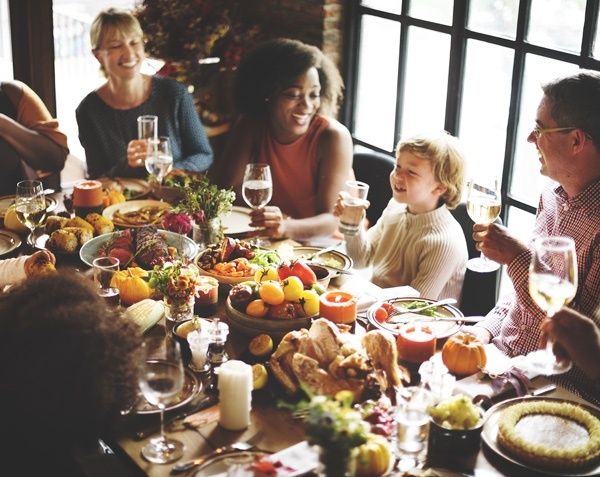 I mean how happy are they?
We didn't actually look like those people but my 13 year old daughter and 11 year old son were ready to go this year and try again. They loved being part of the action and I loved the lack of stress.
We all signed up for dishes a couple of days before and I bought all the ingredients. Two people were assigned to each dish so that no one was stuck doing too much.
I handed out an itinerary of who would be in the kitchen at what time so people could go watch TV or take the dog for a walk and then arrive in time for their assignment.
The best part was that I was not exhausted (and the food was really good). Everyone helped out, everyone was invested, and we all had a wonderful meal.
How do you plan Thanksgiving Dinner? Have you tried to do it all in one day? How did it go?