Plant-Based Cookbook to Keep You Inspired
A plant-based cookbook is a vegetarian cookbook. I believe the authors of this book stayed away from "vegetarian" because there is a lifestyle associated with the term.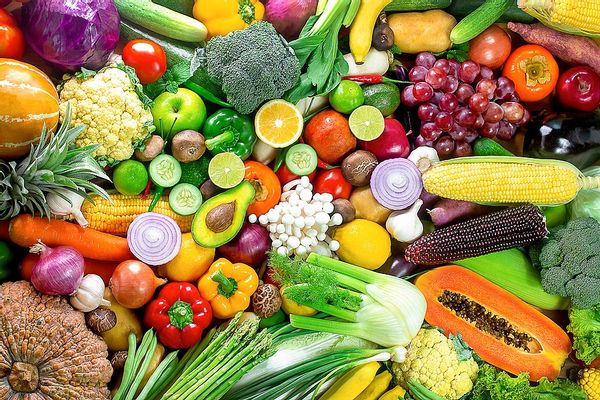 You can choose to be plant-based part of the time but usually you are vegetarian all of the time.
Do I want to be a vegetarian? Not really. Do I want to make and more plant-based meals? Yes!
I can't give up bacon. That is the truth. But, I love meatless Mondays, Tuesdays, Wednesdays…..
Just look at all those colors in the photo! Who doesn't want to munch on the textures, savor the flavors, and enjoy the goodness that are fruits and vegetables?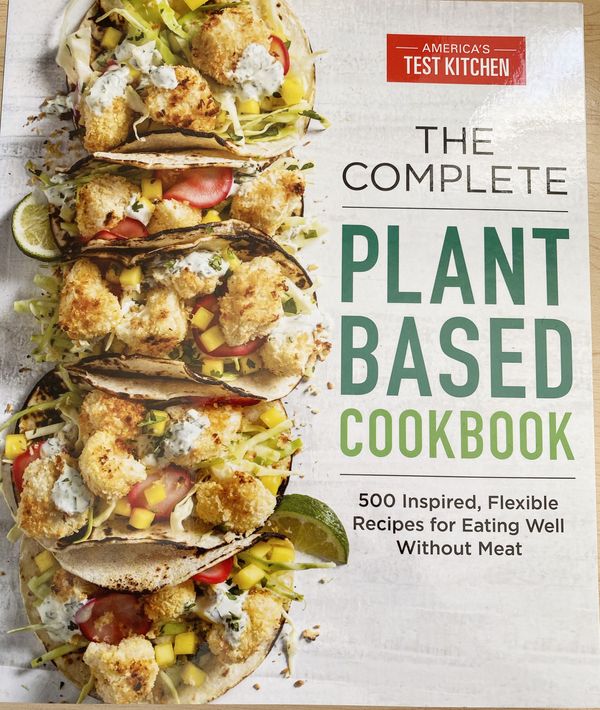 The Complete Plant-Based Cookbook from America's Test Kitchen is one of those books that can help you put the bacon down.
Why?
Because, unlike some other vegetarian books that I will not mention, the food in here is exciting and not bland. Nor is this book preachy or subversive in its messaging. Basically, it takes vegetables and turns them into meals that people will eat without complaining (and probably enjoy).
America's Test Kitchen (ATK) does a wonderful job of creating recipes that work. Since they call themselves a test kitchen - they actually test the recipes and the hard work shows. The recipes are solid.
They also include beautiful photos which I think are great inspiration for making a new dish.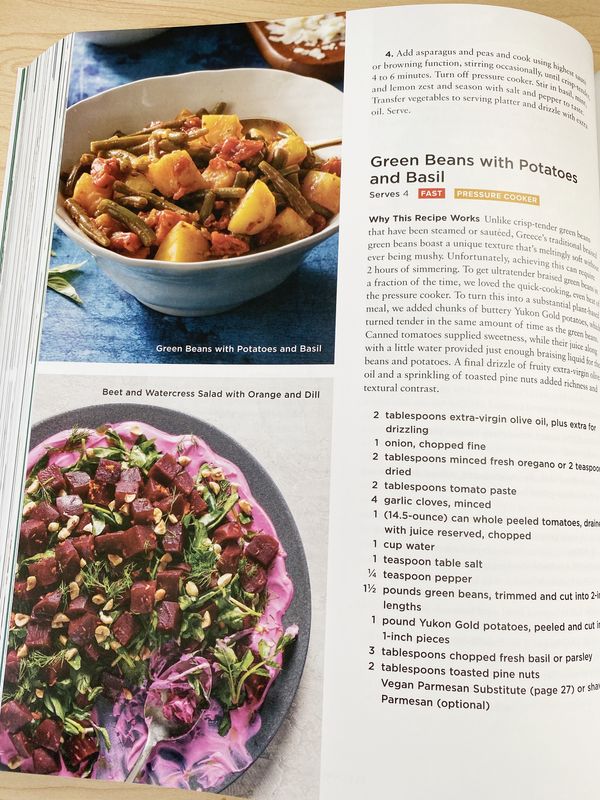 Most of the recipes are not about replacing meat with vegetables. The theme is delicious food based on vegetables (with added whole grains, beans, etc.).
This book does have milk, cheese, and eggs for those who are looking a completely vegan cookbook - this is not for you BUT it does have many vegan recipes. There are vegan adaptations included for the recipes with non-vegan ingredients.
I love this Creamless Creamy Dressing which reminds me of the Goddess dressing I have seen in stores. I think this recipe is better than any that uses sour cream because cashews are so tasty.
Spread this dressing on salad, steam vegetables, bowls of beans and rice, eggs, or whenever you need a sauce to dress things up.
Do you focus on plant-based cooking? What is your source for great recipes?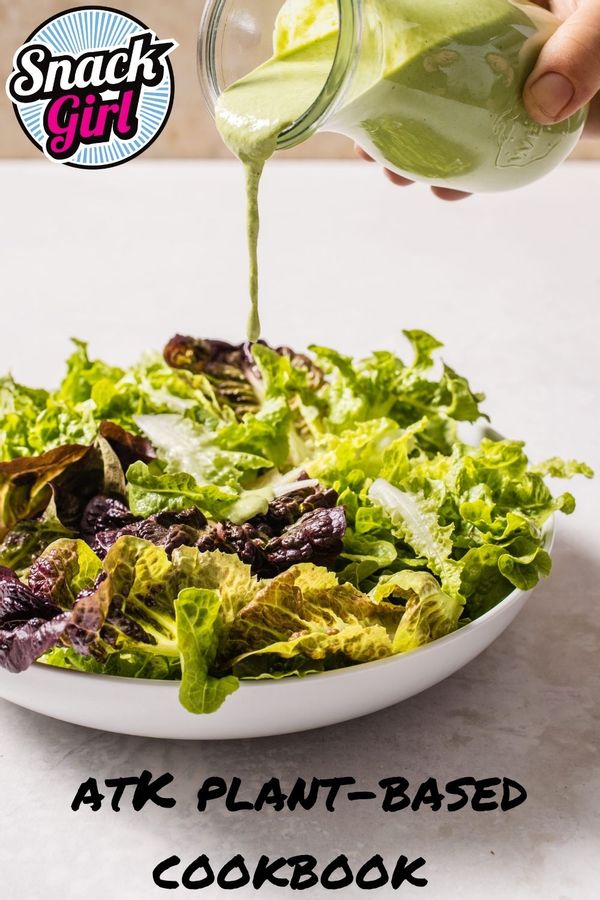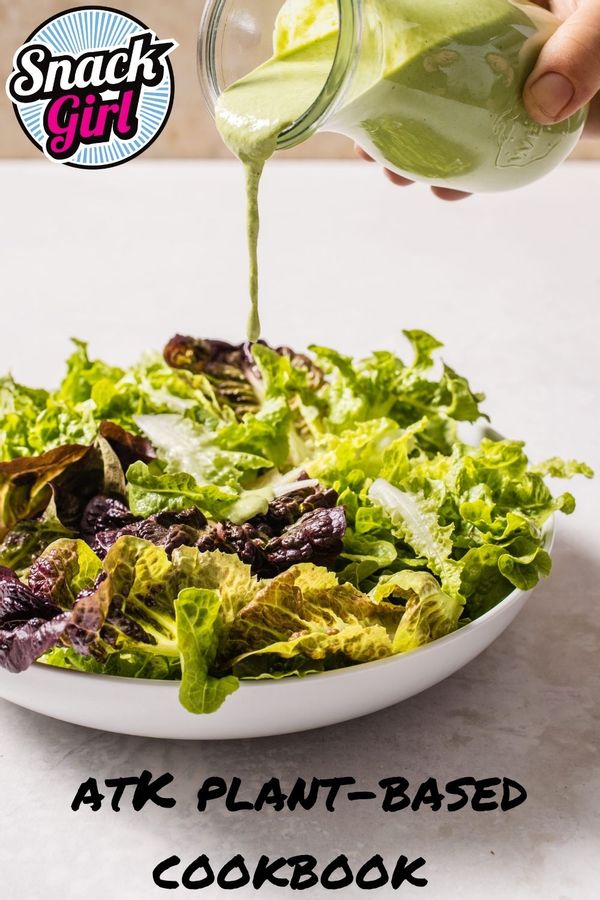 Creamless Creamy Dressing

Makes 2 cups
Prep time: 20 min

reprinted with permission from: The Complete Plant-Based Cookbook from ATK
For an all-purpose dairy-free creamy dressing, we turned to cashews to achieve the perfect consistency. You'll need a conventional blender for this recipe; an immersion blender or food processor will produce dressing that is grainy and thin. Use raw unsalted cashews, not roasted, to ensure the proper flavor balance.
1 cup raw cashews
¾ cup water, plus extra as needed
3 tablespoons cider vinegar
1¼ teaspoons table salt
1 teaspoon onion powder
½ teaspoon sugar
¼ teaspoon garlic powder
2 tablespoons minced fresh chives
1 tablespoon minced fresh parsley
½ teaspoon pepper

1. Process cashews in blender on low speed to consistency of fine gravel mixed with sand, 10 to 15 seconds. Add water, vinegar, salt, onion powder, sugar, and garlic powder and process on low speed until combined, about 5 seconds. Let mixture sit for 15 minutes.
2. Process on low speed until all ingredients are well blended, about 1 minute. Scrape down blender jar. Process on high speed until dressing is smooth and creamy, 3 to 4 minutes. Transfer dressing to bowl. Cover and refrigerate until cold, about 45 minutes. Stir in chives, parsley, and pepper. Thin with extra water, adding 1 tablespoon at a time, to desired consistency. Season with salt and pepper to taste. (Dressing can be refrigerated for up to 1 week.)
One tablespoon is 25 calories, 2 g fat, 0.4 g saturated fat, 1.5 g carbohydrates, 0.3 g sugar, 0.7 g protein, 0.1 g fiber, 90 mg sodium, 1 Green, 1 Blue, 1 Purple WW SmartPts
Points values are calculated by Snack Girl and are provided for information only. See all Snack Girl Recipes
$34.99 $21.99 Buy on Amazon.com
As an Amazon Associate I earn from qualifying purchases.
---
---
Get Free Email Updates! Yes please!
---