PlateJoy Makes Healthy Cooking Easy and Fun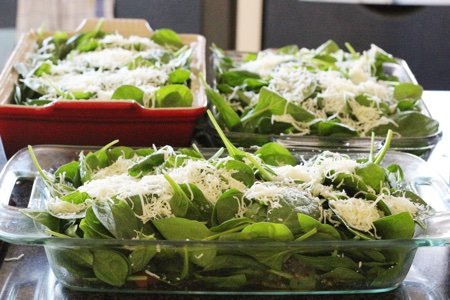 I am constantly struggling to come up with new healthy meal ideas for my family that makes my life easier.
You would think that would be easy for me because I write about food (and am surrounded by cookbooks) but it isn't.
PlateJoy is a service that asks you targeted questions about your family, eating preferences, budget, and allergies to create a custom, personalized meal plan that will fit you and/or your family.
Here is an example of one of their questions: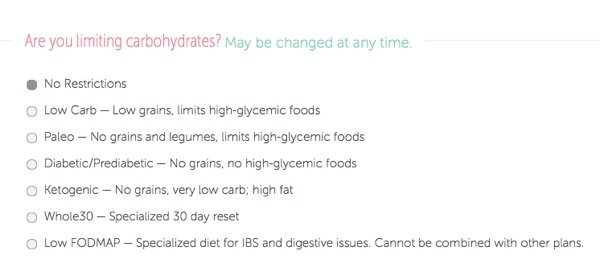 You can go onto PlateJoy and see all of the different topics that they cover. For my family, three of the topics that they covered were extremely helpful:
I want to eat less so I could add that I was "Trying to Lose Weight" while the rest of my family didn't have to be in that category.
My daughter and husband have a tree-nut allergy.
I was not going to shop at Whole Foods. I was looking for budget friendly meal options.
When I'm feeling flush, then I shop at Whole Foods.
I was able to create a customized meal plan for 4 dinners (though you could do breakfast, lunch, dinner, and snack) that included two BULK meals that stretched into lunches for the week.
I printed out the recipes (but I could have accessed them on my phone or computer) and the shopping list. The first step in obtaining the shopping list was to go through it quickly – item by item – and cross off the ingredients that you have in your pantry.
The shopping list was SO well organized so I didn't have to run all over the store to find stuff (like my shopping list). It was a joy to use and I hate the grocery store.
My meal plan included grilled salmon with pesto pasta and zucchini, sausage-stuffed portobello mushrooms with pesto drizzle, pesto spinach artichoke chicken breast bake, and zucchini parmesan quiche with side salad.
Initially, I thought that the meal plan had got it wrong with the nut allergies because I assumed that all commercial pesto had either walnuts or almonds. Not so! This was an exciting development because I had been avoiding using it.
Here is the photo of the zucchini parmesan quiche. The recipe was for 2 quiches and allowed me to eat zucchini for breakfast because it was so delicious.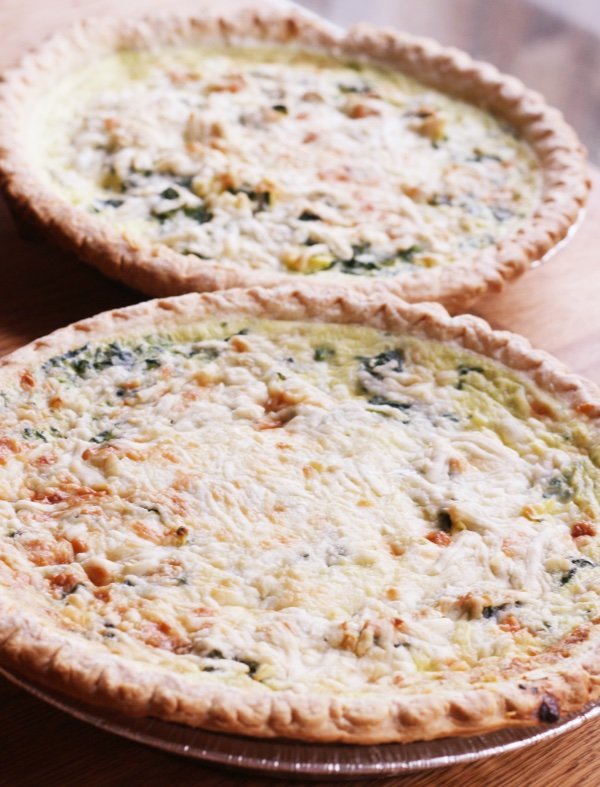 The other two recipes were great but my favorite was the pesto spinach artichoke chicken bake, which I will be making again. I loved it because it packed a bunch of vegetables into a casserole with chicken breast. The chicken remained moist and the pesto was a wonderful flavoring agent.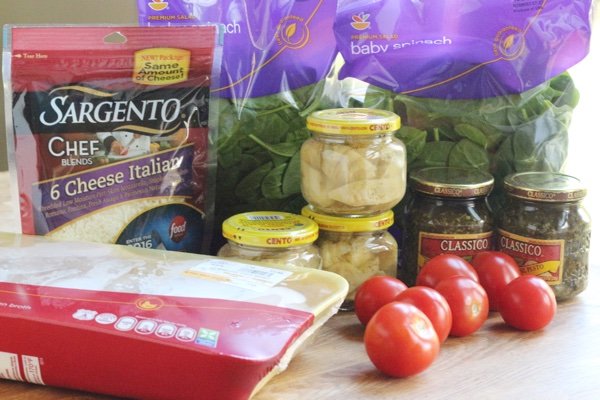 I might have cut back on the pesto if this recipe was just for me but instead I just ate less of it than my family. PlateJoy informed me what my portion size would be and had all the nutritional information for me to review.
The difference between PlateJoy and a meal service such as Blue Apron is that there are no boxes to deal with or times you should be home for a delivery. I did the grocery shopping for the meals.
PlateJoy is a subscription service so you can pay $59 for 6 months or $89 for 12 months. For people looking for some support and inspiration, I think PlateJoy is an excellent choice.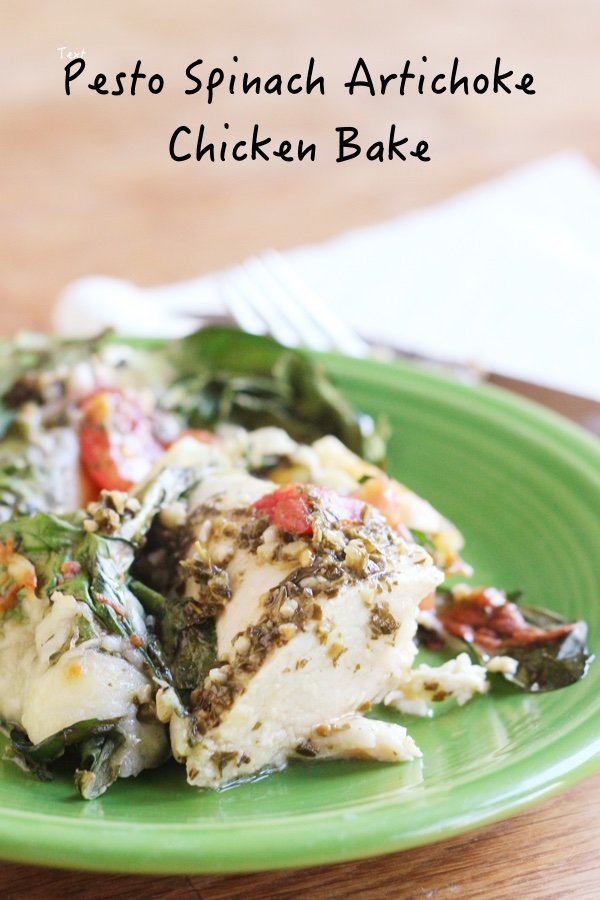 Although this post is sponsored by PlateJoy, all opinions are my own.
print
Pin It
Pesto Spinach Chicken Artichoke Bake Recipe
reprinted with permission from PlateJoy
Makes 18 servings
8 roma tomatoes
1 ½ lbs artichoke hearts packed in water
4 ½ pounds skinless, boneless chicken breasts
2 ¼ cups pesto
9 cups fresh spinach
3 cups shredded Italian cheese blend
Heat oven to 375 F. Grease 3 9x13 casserole dishes. Dice roma tomamoes and drain and quarter artichoke hearts. Place chicken breasts in a single layer on the bottom of the baking dish. Spread pesto on top of each. Layer spinach, artichoke hearts, and roma tomato on top. Sprinkle with cheese to cover.
Bake for 30-45 minutes or until chicken registers 165 degrees at the center.
To Freeze, pack individual portions in a freezer –safe contain with as little empty space as possible. Cover tightly and keep frozen up to 2 months.
4 ounces of chicken breast with vegetables is 380 calories, 23 g fat, 7.5 g saturated fat, 9.5 g carbohydrates, 4.2 g sugar, 34.9 g protein, 4.7 g fiber, 412 mg sodium, 10 SmartPts
Points values are calculated by Snack Girl and are provided for information only. See all Snack Girl Recipes
---
Get Free Email Updates! Yes please!
---