Pomander Balls for Christmas
Pomander balls are your new tradition! Instead of baking cookies (and eating them) play with oranges and cloves.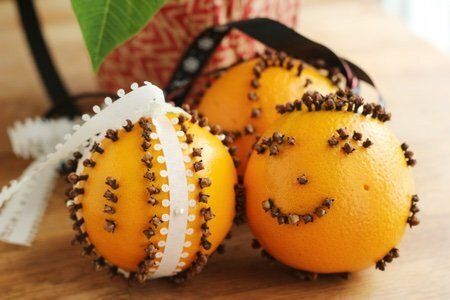 This is the original aromatherapy from the mid-13th century and very accessible (unlike trying to read about the mid-13th century).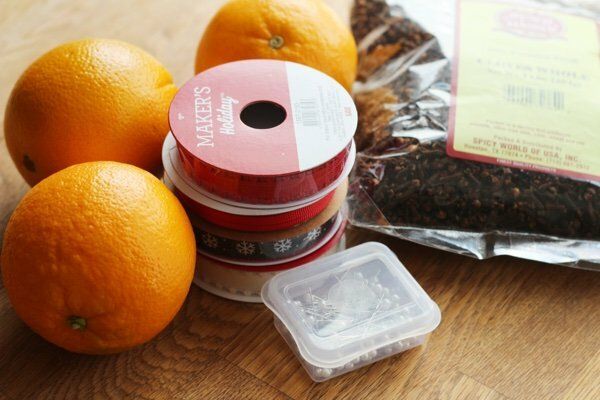 All you need is navel oranges, cloves, pearl headed pins, and pretty ribbon. Because I thought I needed many cloves, I bought a pound off of Amazon but that was crazy. I now have enough cloves for the rest of my life. You can definitely get away with 1 cup depending on how many you make.
First, I would like to introduce you to the orange clove ornament. You simply slice the orange about ½ inch thick, stick cloves in the outer skin, and cut a small hole for the ribbon.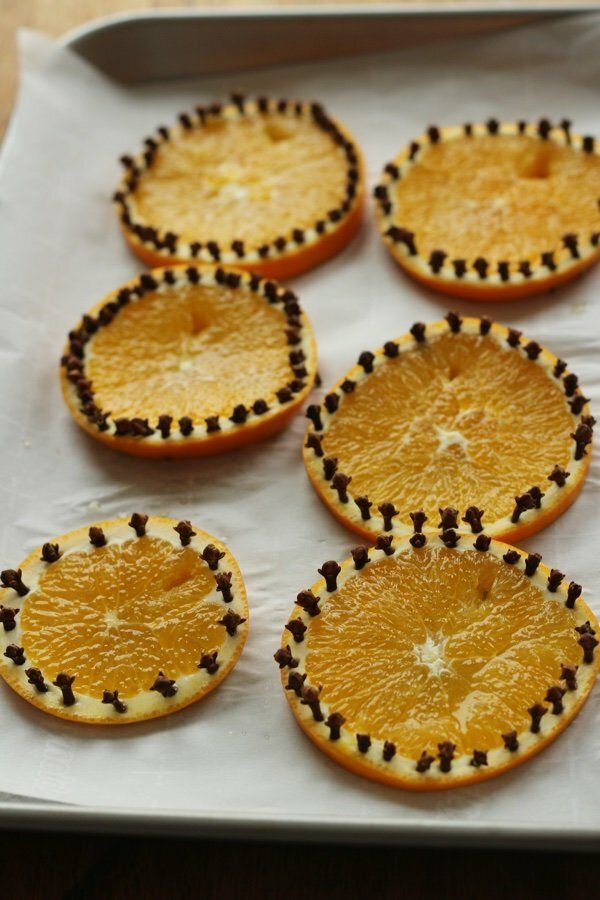 Then, you place them in a dehydrator or an oven at 200 F for about 6 hours until they are dry. String it on a ribbon and you have a delicious smelling ornament!
I hung up mine in my window and can you see how it looks like stained glass. My kids thought I was nuts. As you can see, I really need to go outside and clean my windows. It is currently 10 degrees so I am leaving that task for spring.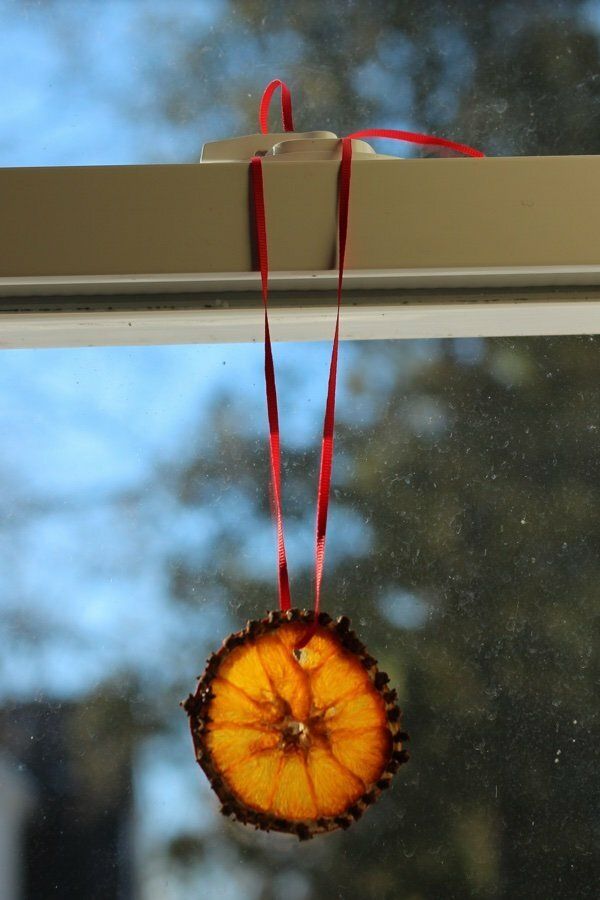 I also hung one of them on my tree which again my kids thought was nuts. Christmas is an aromatherapy time of year – pine, orange, cloves….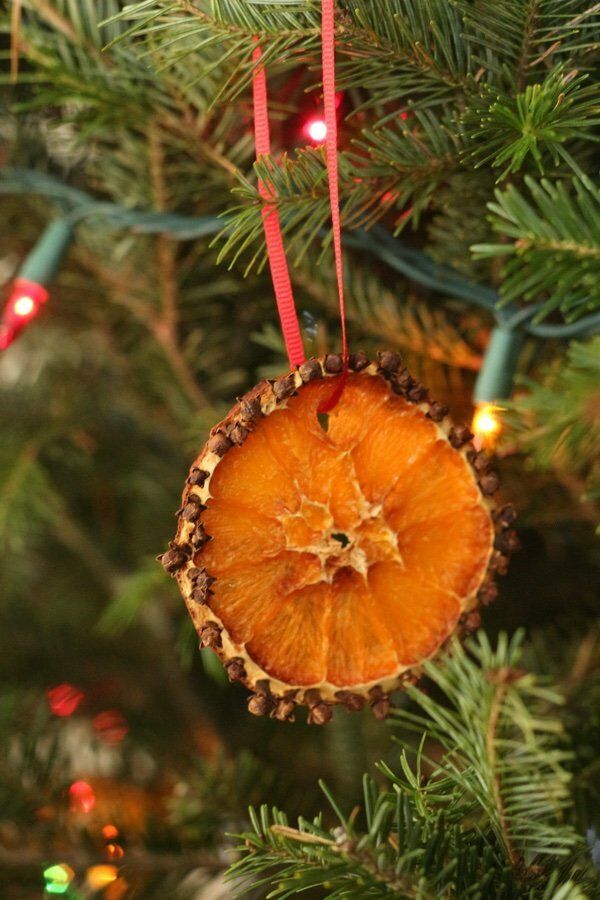 You can also make the more classic pomander balls. You buy navel oranges and then pin ribbon on them to make 4 sections. Leave some ribbon at the top so you can hang them.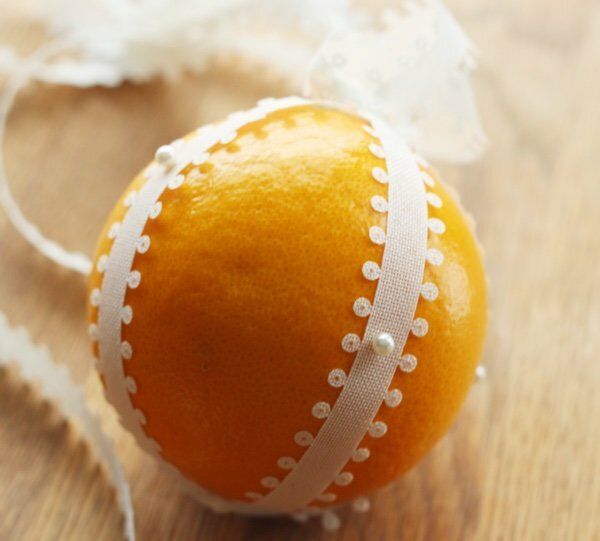 Then you make your own pattern with the cloves. You don't even need the ribbon (you can see my daughter made a funny face). I strung mine up in front of my fireplace to dry.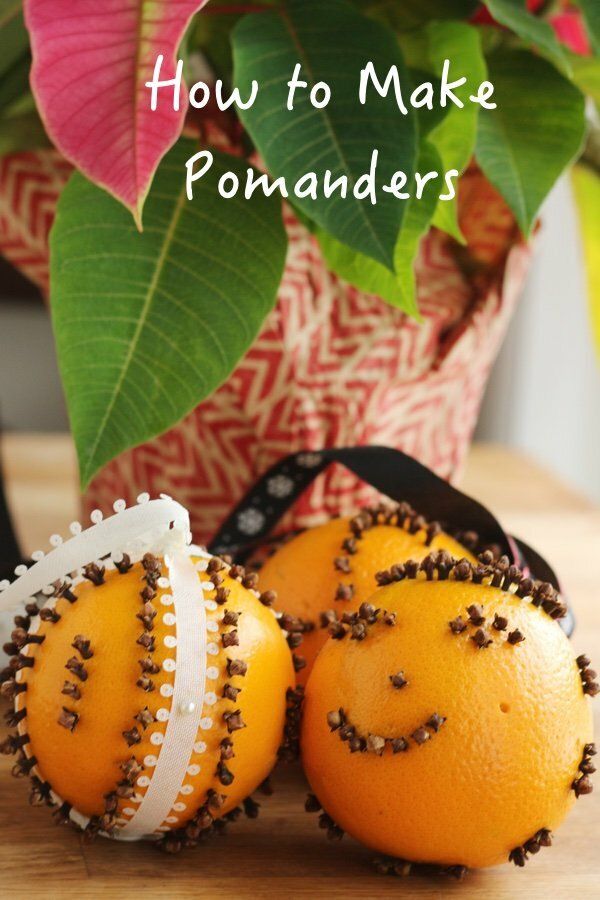 After you are finished pushing the cloves in, you can give them away as gifts or hang them up. If you decide to put them in a bowl, you need to use some wood shavings in the bottom of the bowl or something that will keep them from getting wet. They will mold if they are in a humid environment (they will grow mold on the bottom if they are put against a bowl).
You can also hang these up on your tree!
When they dry out, they will continue to smell good so people put them in their closets.
Have you made pomander balls? Please share.