DIY Protein Box To Keep Your Stomach From Rumbling
A protein box is a creation from Starbucks. I saw these babies and I was inspired!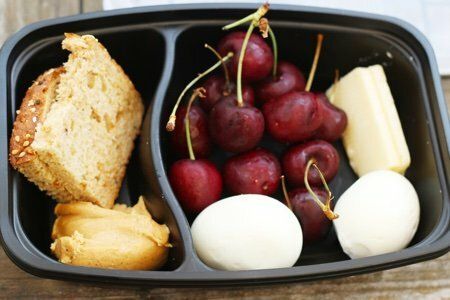 I created the one above with stuff I had in my fridge (really!)
The Starbucks' protein boxes sit in the refrigerated case and they seem to be tailored for the "I am about to get on an airplane" set.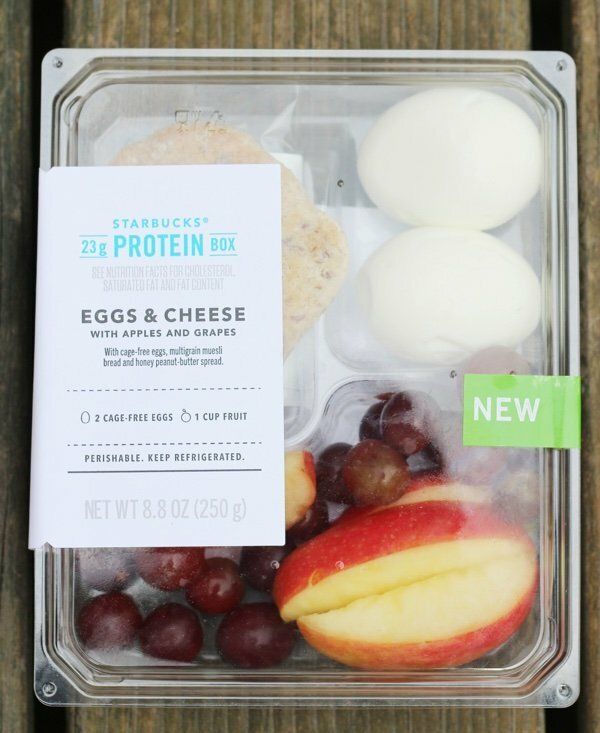 I purchased this one – they have a few different types – for a whopping $6.15 at my local Starbucks. As you can see it features hard boiled eggs, cheese, fruit, and honey peanut butter (which I gave to my daughter).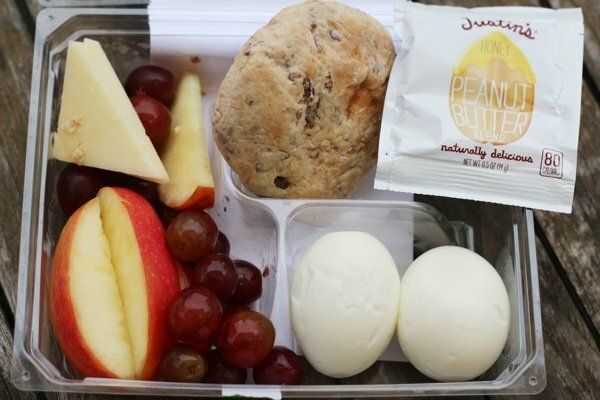 The sad part was that the cute little roll was soggy!! Oh man.
I do think this is a great idea and I know why Starbucks has created this. Let's say you are on your way to work and you forget your lunch. As you grab your hot cup of joe – you spend an extra six bucks on this cute protein box (which must be good for you) and your problem is solved.
My problem continues to be the six bucks.
I decided to make my own protein box from food I had in my fridge. Whole grain bread? Check! I have Dave's Killer Bread in my freezer.
Delicous peanut butter? Absolutely – got the healthiest peanut butter in my fridge.
Cheese, fruit, eggs? No problem.
The only thing I didn't have was a cute container which Amazon.com solved.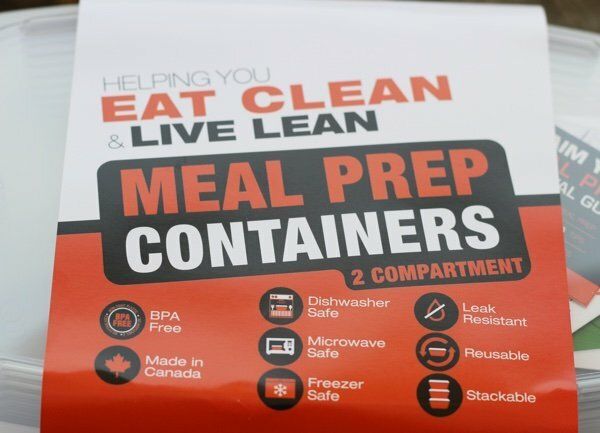 I bought these 2 compartment, meal prep containers (BPA free and dishwasher safe) to pack my protein box.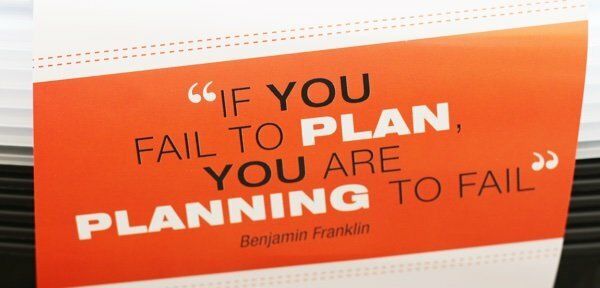 I thought the quote on the side was cute.
The sky is the limit with these boxes. You can pack baby carrots, hummus, ranch dressing, grapes, orange slices, turkey, grape tomatoes, celery sticks, PB&J, almonds, walnuts…..whatever!
Just be sure to make it super cute so you won't grab yourself something that looks more appetizing (such as a burrito) later.
Another tip, hide it from yourself so you don't munch on it all morning and then have nothing to eat at lunch time (happened to me!).
Do you make your own protein boxes?
---
$15.74 Buy on Amazon.com
As an Amazon Associate I earn from qualifying purchases.
---
Other posts you might like:
---

What is the Healthiest Peanut Butter? It should be easy to find the healthiest peanut butter but it isn't....
---

America's favorite organic sliced bread – Dave's Killer bread - is sort of amazing.....
---