rawspicebar is a subscription kit for cooking inspiration.
I know that many of us make the same, dull food and are always looking for new recipes to make the food we make more flavorful and interesting.
A subscription to rawspicebar includes 3 new freshly ground spice mixes every month with recipe cards.
rawspicebar is simply fun! Give it as a gift or ask someone to give it to you. Every month you receive 3 freshly ground flavors, with globally inspired recipes - 3 MONTHS $26, 6 MONTHS $48, or 12 MONTHS $84.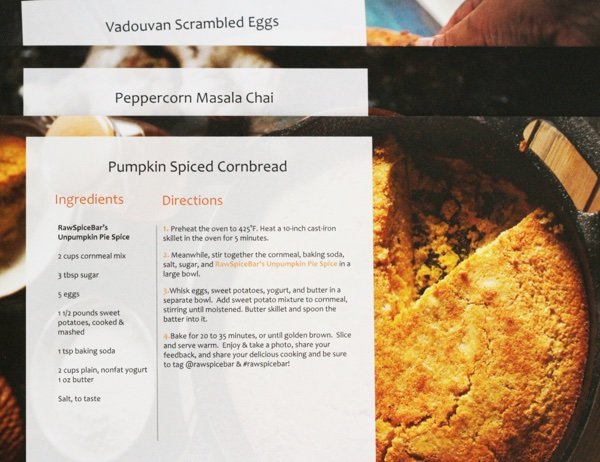 These spice blends are created by top chefs and include flavors from around the globe. The November kit included Unpumpkin Pie Spice, Indo-French Vadouvan, and Peppercorn Chai with 6 recipes on cards to inspire you. You can also look on rawspicebar for other recipes.
All of the spice mixes had a healthy recipe option to try.
I had never even heard of Indo-French Vadouvan and it made a wonderful and different scrambled eggs. The two recipes for the Unpumpkin spice were pumpkin spiced cornbread and baked pumpkin donuts.
The spice pack that was of the most interest to me was the Peppercorn Chai. I order chai at Starbucks from time to time and really wanted to know how to make it.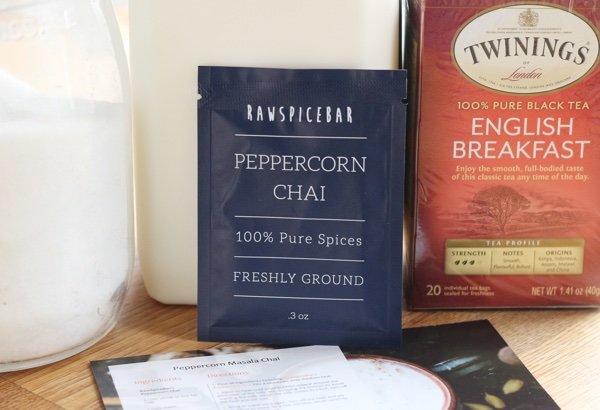 The recipe was simple enough – spice packet, milk, water, black tea leaves, and whatever amount of sugar that I preferred. I heated it up in a pot and boiled the milk for a minute or so and let it cool.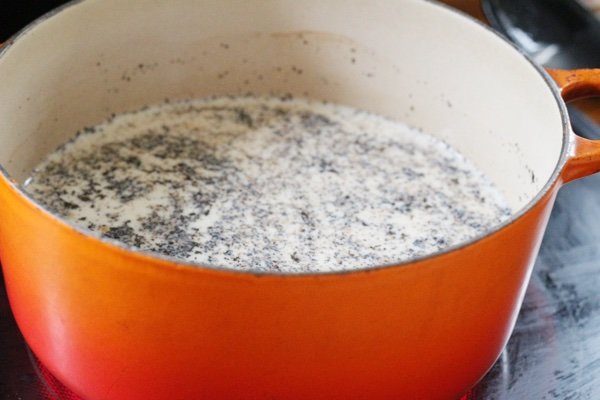 Then, I repeated and let the chai steep. After I strained the milk and tea through a small sieve, I had something totally different than I had ever received at a café. It was spicy, sweet, milky, and comforting and far fewer calories than hot chocolate. I AM IN LOVE.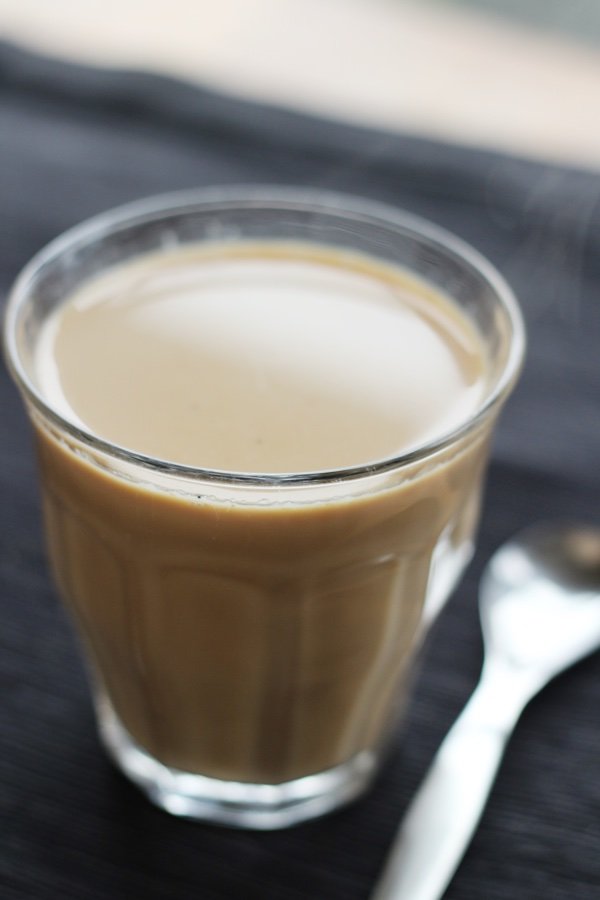 If you buy it as a gift, rawspicebar will e-mail you a gift certificate that you can print out and stuff in a stocking or an envelope. You never have to leave your house!
Although this post is sponsored by rawspicebar, all opinions are my own.