Reduced Sugar Craisins: Are These a Better Choice?
I was hunting for some dried cranberries when I found reduced sugar Craisins. Wow!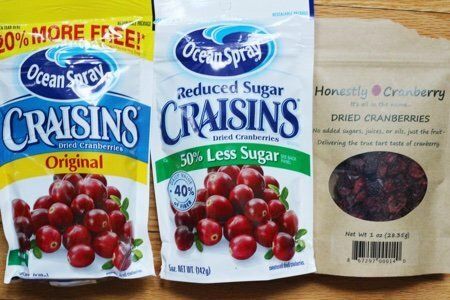 I have written The Truth About Dried Cranberries because these aren't simply dried cranberries – but dried cranberries with sugar added. I was shocked to find out that Craisins have about 23 grams of added sugar per serving.
Raisins on the other hand are simply dried grapes (and have about the same amount of sugar naturally).
Fresh cranberries (which I love to make into fresh cranberry sauce don't have anything added (duh) and are quite sour.
I was excited by the idea that Ocean Spray had decided to cut the added sugar because I think they are too sweet.
Here is the nutrition label - sorry it is fuzzy: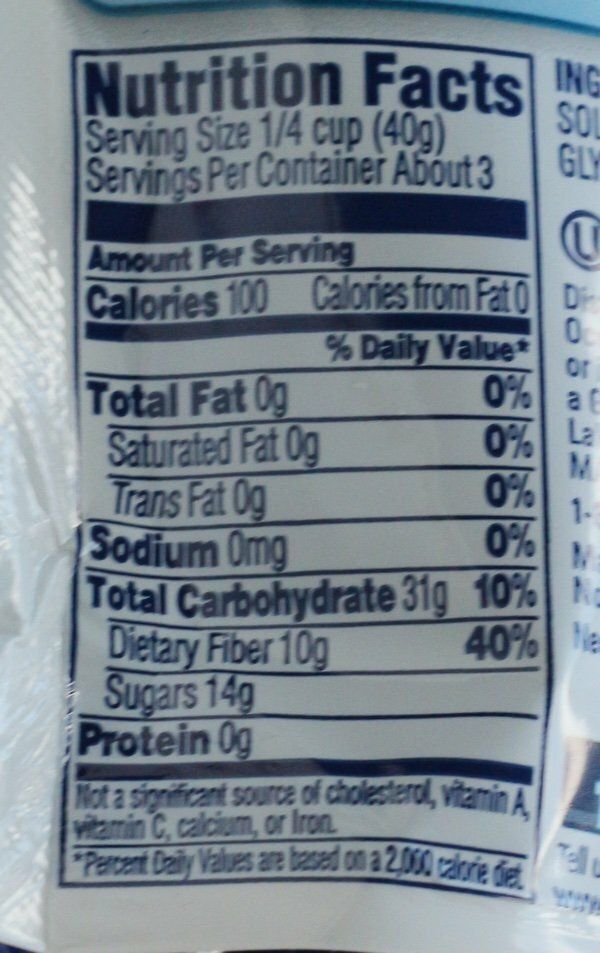 They did cut the sugar! Only 14 grams of sugar is a big step back from 23 grams (they cut almost 2 teaspoons per serving).
When I opened them, I was excited to taste the new Craisin but, boy, was I disappointed. Something was wrong – there was a strange bitter kick to the flavor. I checked out the ingredients and THERE IT WAS – sucralose!
Yuck!
Why do companies feel the need to add sucralose when they reduce sugar? I think that they ruin the food by doing this because now all I can taste is the sucralose - maybe others have a different experience. Cranberries taste delicious and don't need a lot of flavorings to be enjoyed but Ocean Spray didn't feel the public was ready to taste more cranberry and less sugar.
Also, they added fiber, huh? So a serving has 10 grams of fiber instead of 3 grams. Why is this necessary?
The good news is that a reader shared with me a dried cranberry that has nothing added to them – Honestly Cranberry. These dried cranberries have no added sugars, juices, or oils – just the fruit and are grown in Wisconsin.
Right now, they are mostly in Illinois (check out their buy dried cranberries page). I got them to send me a sample and they are SO good. Yes, they are tart, but they are also flavorful.
I wish companies would trust us to like food that isn't super sweet.
Please share your thoughts on reduced sugar foods.
---
Other posts you might like:
---

This shocking post will reveal a little known fact about dried cranberries. Someone has to reveal the truth!...
---

Two years ago I posted this recipe and thought, "No one is going to read this."...
---