All You Need is a Wall, a Chair, and Seven Minutes
I recently hit a busy spell and found it incredibly difficult to get to the gym.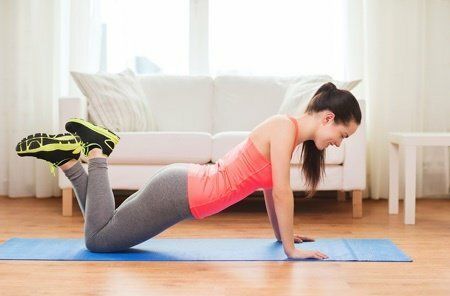 My partner was travelling and my son was sick. I found myself cancelling my workout and sitting down to eat a donut because HEY! – what is the point of trying to be healthy when I can't make it to the gym?
It is funny how starting your day in the WRONG way leads to unhealthy choices.
The truth is that I didn't need a trip to the gym for my Spinning class to get my exercise. I could do a "high intensity circuit training course" using my own body weight, a chair, and a table for seven minutes and get a great workout.
A scientific research paper in the field of Health and Fitness has shown that a high intensity seven minute workout can provide the same benefit of prolonged endurance training but in much less time.
Now, THAT is my kind of workout - free, short, and gets results.
You can check it out on the New York Time's website or on 7-min.com. 7-min.com is a better source because you need a subscription to the New York Times to access the workout more than 10 times.
I have found this workout to be very challenging and painful for the seven minutes. Above, I shared a photo of someone doing a modified push-up because I can't do very many of the real ones – so I simply put my knees down and keep going. Don't worry, I am still in pain.
After doing my seven minutes, sometimes I get a drink of water and go for another seven because I feel like it. My children have joined me and get a kick out of watching my face contort.
This workout is awesome because I can't talk myself out of seven minutes. I may be busy but I have seven minutes to support my healthy journey.
What do you do when you feel like you have no time for exercise?
---
Other posts you might like:
---

Exercise can be a chore. I find that it can hurt and make me uncomfortable....
---

Snack Girl recently heard about a gym that charges $160 per month for something called "Cross-Fit".
---