The Winner of the Skinny Chef Cookbook is....
The Winner of the Skinny Chef Cookbook is Karis! (via random selection) I asked about low cal substitutes for comfort foods and everyone had SUCH great ideas. Thanks for sharing.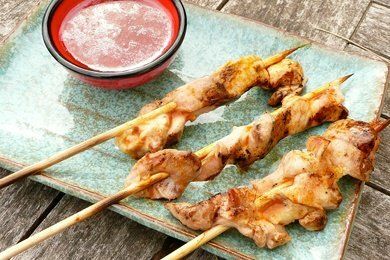 Here is Karis's low calorie comfort food:
So, I have a serious affection for chocolate and peanut butter, which I used to satisfy with either peanut butter M&M's or Reese's Cups... ruh roh!! BUT in my quest to satify my craving, I came up with a treat that I actually crave more than the candy!
Toast either a Whole wheat waffle OR Whole wheat light english muffin in the over or toaster oven. Just before it is finished, take 8-10 70% or higher chocolate chips and place on top. Leave in oven for only a couple more minutes. Pull it out and take 1.5 T of NATURAL peanut butter on top and your are DONE!
The meltiness of the chocolate and peanut butter with the crispiness of the waffle or english muffin is AMAZING! The key is to use the darker chocolate so you have more cocoa flavor. YUMMY!!!!!!!
AWESOME!!
If you didn't win the book - you can purchase it on Amazon. Stay tuned for more giveaways!
---
$19.99 $4.60 Buy on Amazon.com
As an Amazon Associate I earn from qualifying purchases.
---