Learn How to Get Slimmer by Tweaking Your Environment with Dr. Brian Wansink
Losing weight is mostly about eating less but that can be so hard to do with a society that throws food at us at every corner, encounter, and event.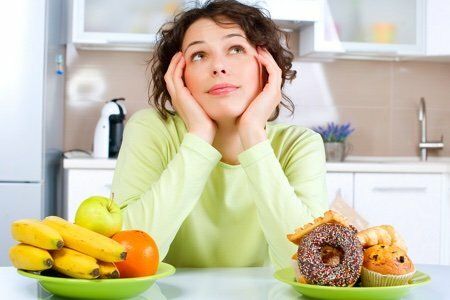 Dr. Brian Wansink of The Cornell Food & Brand Lab has been researching the effects of environment on weight loss and has found solutions on the best practices for slimming down (without changing what you actually eat).
I took his iPhone Course and learned a ton and implemented some changes have made it easier to eat less without me having to think about it.
Check out the video here:
Slim By Design is four weeks long and features short daily video and text lessons on an iPhone. I liked the length because I am always running around. In addition, the course provided a trained coach to help you follow through on the changes you need to make. My coach, Derek, was a big help.
For example, I learned that people store snacks in 4 or 5 places in their house and if you move it to one – far away from your eating area – you will eat less. I had snacks in four different locations (one of which I could see when I was in the kitchen). Derek followed up with me to make sure I had tackled my snack problem.
Brian takes on your home, restaurants, workplaces, and grocery stores and teaches you new behaviors to make it easier to eat healthier and eat less. I found most of his advice easy to implement and I love that it is research based (so you know the ideas have been tested).
The combination of Snack Girl recipes and Brian's advice is a great one for getting healthy!
Change Collective is giving away a free course AND a copy of the Slim by Design book together! Enter by downloading the Slim by Design App and enrolling in a Free Trial of the course at ENTER HERE.
By enrolling in a 3 Day Free Trial, you'll get for free six articles and videos featuring Dr. Wansink, and you'll have access to a 1-on-1 coach to help you apply Slim by Design in your life.
And don't worry, if you don't win a free course, Change Collective is offering a 30% discount just for Snack Girl readers. Just enroll in a Free Trial and use the code SNACKGIRL when you get a billing email from your coach.
This is a sponsored conversation written by me on behalf of Change Collective. The opinions and text are all mine.
---
What will I win?
A 4 Week Course on Your iPhone or via E-mail with daily lessons from Dr. Brian Wansink and a live coach ($29.99) AND a hardcover Slim by Design book ($26.99).
How do I enter?
If you have an iPhone or iPad, and live in the US, download the app ENTER HERE and sign up for the Free Trial.
Additional Ways To Enter: If you have an Android phone or live outside the US, please email ben@changecollective.com to start the Free Trial by email and be entered into the contest!
Snack-Girl can follow and count all the additional entries using magical website tools.
Am I eligible to enter?
This giveaway is offered to everyone!
When do I find out if I am the winner?
One randomly chosen winner will be announced on Friday, May 22nd, 2015.