Slow Cooker Honey Garlic Chicken Will Stop You From Ordering Take-Out
Take-out can be a scary thing. You have no idea how much oil was used to cook your food. Yikes!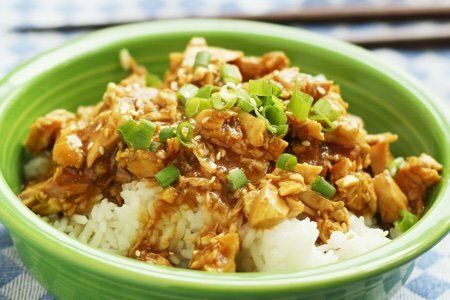 I used to think Chinese-American food was healthy – hey – beef with broccoli – until a Chinese friend of mine explained that restaurants quickly deep-fry the broccoli to make it look so bright and taste so good.
Oh man.
So I stopped ordering take-out and tried making my own Chinese inspired dishes. It isn't easy to make them without the sodium getting out of control. This one is okay – but still not great if you want to eat more than four ounces of chicken in sauce.
I love this because I can cook a bunch of it and then freeze it for later meals. My kids love it over rice and I love it (you guessed it) over steamed broccoli!
Do buy bone-in chicken and remove the skin for this recipe. The bone renders the chicken moist and tasty.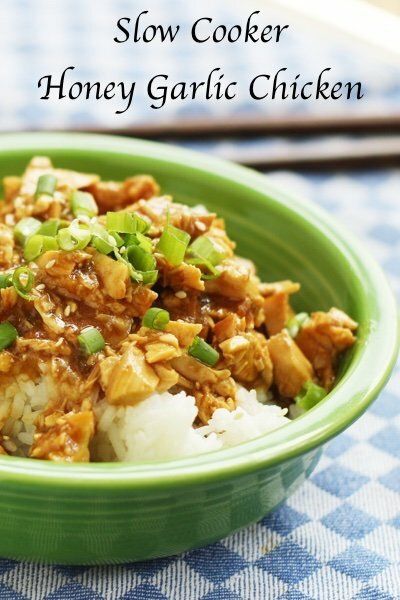 How do you avoid take-out?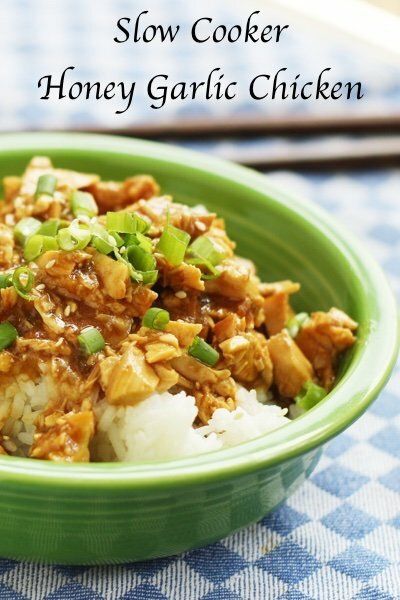 Slow Cooker Honey Garlic Chicken Recipe
Makes 16, 4-ounce servings
Ingredients
5 bone-in chicken breasts, skin removed (4-5 pounds)
¼ cup honey
¼ cup apricot fruit spread or jam
¼ cup low sodium soy sauce
½ cup hoisin sauce
3 cloves garlic, minced
1 small onion, chopped
1 tablespoon cornstarch (optional)
scallions, sliced (optional)
sesame seeds (optional)
Instructions
Place chicken, breast side up, in a 6-quart slow cooker. Mix honey, apricot jam, soy sauce, hoisin sauce, garlic, onion, and ¼ cup water in a small bowl. Pour over chicken breast and cook for 4-5 hours on low.
Remove the chicken breasts and chop or shred meat. Pour sauce into a saucepan and add cornstarch to thicken. Boil for three minutes and pour over chicken breast.
Serve with scallions and sesame seeds as a garnish.
Nutrition Facts
Four ounces is 239 calories, 4.3 g fat, 0.0 g saturated fat, 12.3 g carbohydrates, 9.2 g sugar, 37.1 g protein, 0 g fiber, 395 mg sodium, 5 SmartPts
Points values are calculated by Snack Girl and are provided for information only. See all Snack Girl Recipes
Other posts you might like:
---

My partner hates chicken breast (at least he used to hate chicken breast)....
---

I am definitely on a chicken bender. Don't worry vegetarians! One day I promise to stop writing about chicken....
---
---
Get Free Email Updates! Yes please!
---