Santa Needs Cookies AND A Healthy Snack
Given the amount of treats at Christmas, Snack Girl is pitching a new way to engage kids in healthy eating.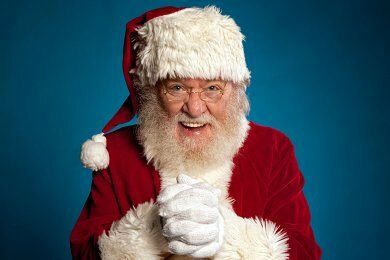 It all started with an e-mail that I sent Santa about what he wants for Christmas.
His reply:
---
Dear Snack-Girl,
Thank you for asking what I want for Christmas. You are very thoughtful.
As you know, children leave me milk and cookies on every stop on my worldwide journey. In Pennsylvania alone, I will be confronted with 787,500,000 calories. This has been adding to my waistline and my belly (which used to feel like a bowl full of jelly) now feels like a tub of lard.
Please ask your readers to leave me some healthy snacks. I read your blog and I'm sure you can give them some great suggestions.
Yours,
Santa
PS Can't fit that Maserati you asked for in the bag this year. How about a toaster oven?
---
Christmas can be a "teachable moment". I would NEVER suggest not to bake holiday cookies, but why not add a healthy snack to Santa's treat?
Go ahead and leave out cookies and milk, but leave out some carrot sticks or have kids make Ants on a Log.
Check out my list of kid friendly snacks here: Kid Friendly Snacks
Santa will probably have a bite of the cookie, and then finish the healthy snack. He is SO great about leading by example. Of course, he is pretty threatening with that "naughty or nice" routine.
What do you leave out for Santa?
---
Other posts you might like:
---

Looking for that perfect gift for that special someone? Put down your credit card and rev up your food processor.
---

Have you noticed the lovely bags of red berries greeting you in the produce aisle? Fresh cranberries are here!...
---