How To Prevent Cancer
Cancer is a tough disease to prevent. It exists in many forms and there is no vaccine.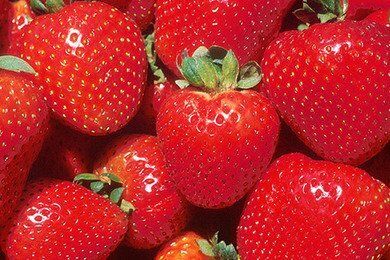 My aunt has fought cancer for 10 years and is now no longer treatable. She smoked for years, which we all know increases your chances of getting cancer quite a bit.
But aside from quitting smoking, how can we prevent cancer?
One of the biggest answers is in our supermarket or farmer's market RIGHT NOW!
Strawberries have been shown to stop the growth of cancer cells. It seems that compounds found in strawberries actually inhibit the growth of a blood supply to a tumor. Isn't that amazing?
Every day, your body creates tumor producing cells and every day your immune system recognizes them and removes them. The compounds in strawberries, no doubt, support you in being "cancer free".
Of course, you have to be careful of the pesticides that they spray on strawberries because they can CAUSE cancer (isn't that annoying?). But you can find organic strawberries, and ones from farmers that have little pesticide load.
At just 46 calories for a cup of strawberries they are both sweet and delicious. In that cup, you get 141% of your daily allowance of Vitamin C.
This is strawberry season and the cheapest way to keep strawberries in your diet during the winter is to buy a bunch now. Just put them on a tray in your freezer and, when frozen, dump them into a freezer bag.
This way you get great strawberries all year round!