Snap along to a healthy place
June 10, 2009
Pre-washed stringless sugar snap peas can be found in your local supermarket in a plastic bag. If you are trying hard to add nutritious food to your diet, you are going to have a tough time beating this tasty treat.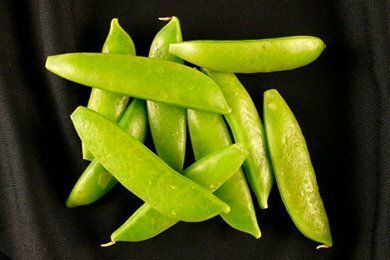 The difference between sugar snap peas and regular peas is that you don't have to shell them. With sugar snap peas you get to eat the entire pod with the peas nestled inside. The outer shell tastes deliciously sweet and you get a big CRUNCH out of them.
This is really a great snack. With no effort on your part, except for buying and opening the package, you can have 25% of your daily allowance of Vitamin C. Sugar snap peas have protein, iron, fiber, calcium, Vitamin A and micronutrients that we still don't know much about.
If you grab a bag of sugar snap peas instead of potato chips, just think of what you will be doing for your health. Of course, sugar snap peas cost more than potato chips. One pound can cost $4.00 on average, but think of it as an investment in your well being.
These are also wonderful to grow if you are lucky enough to have space for a garden. They grow on a vine and you can just pick them off and eat them. Kids just love the "hunt and gather" game (and you don't have to tell them they are eating a vegetable).
Want more like this?
Low calorie crunch to stop your chip craving

An apple a day is cheaper than health insurance