You Won't Believe What I Found In My Supermarket Checkout Lane
You know that spot right before you check out? There is always candy and a cute thing you don't need.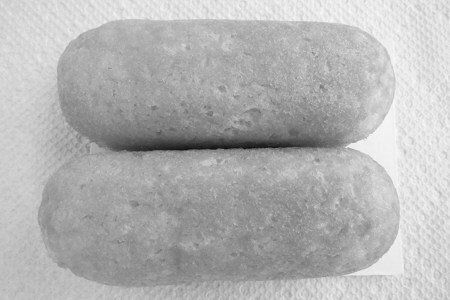 I walked right into a display of these and a remake of the Hostess Cupcake (the brown one with the white squiggles) was there too.
Just when you thought that the world was Twinkie free, another snack cake has come along to fill its place.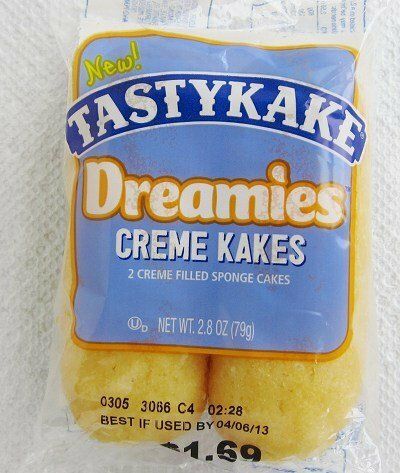 Now, Twinkies are called TastyKake Dreamies (strange spelling of cake, no?) and they are right in your face where they always were.
Back when Hostess went bankrupt, I got a bunch of e-mails telling me to write about its demise. I was tempted to claim victory over a product that would withstand a nuclear war unharmed.
I watched cases of Twinkies get sold on EBay and supermarket shelves become Twinkie free and thought, "But what about those donut holes and coffee cakes?".
I wasn't convinced that the lack of Twinkies in the world meant that we were getting healthier. Alas, I believe my pessimism was well founded because the TastyKake tastes exactly like a Twinkie. It has that same chemical taste, strangely moist texture, with the filling that resembles cream but is more like sugar paste.
The poor mother on the news who was lamenting that her unborn child would never have a Twinkie can breathe a sigh of relief.
Frankly, I wish the TastyKake company had put their time and effort into making some tasty cakes with real ingredients. Ahh well.
Have you seen the new Twinkie?
---
Other posts you might like:
---

Check out that photo above. See anything you want to eat? Aaah, the convenience store.....
---

Let's say you are a fledging food photographer and your husband eats your garnish. What should you do?...
---