Top Ten Tips for an Enjoyable Thanksgiving
I hope that all of you have a wonderful Thanksgiving with family and friends.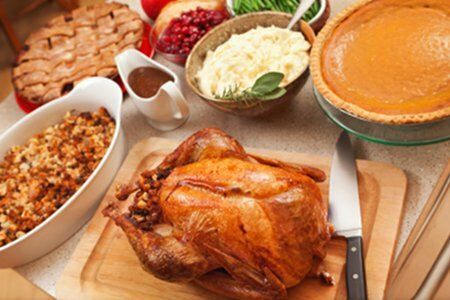 This list is for those of us who go into Thanksgiving blindly without considering all the things that can go wrong. I am a worrier by nature so I thought I would put together a few of my tips for dealing with Thanksgiving mishaps and issues (such as eating so much food that you have to lay down for a few hours).
Please add any of your own tips in the comment section.
Do not throw your food. I don't care if Uncle Charlie is making you angry with his bizarre political views - keep it together.
No snacking. The main event is enough to fill you for days.
Take a walk. If you don't have a good trail or sidewalk to walk on then do a short exercise video. This will help you decompress before the red wine starts to pour.
Fill your own plate. If you can - look for a smaller plate and a smaller glass to keep your portions in check.
Hide in the bathroom. When you need a break, find a bathroom FAR away from everyone else and read or do a puzzle on your phone. (you will thank me for this one later)
Enjoy your food. Do not go on and on about how the food is going on your hips.
Drink sparkling wine or champagne instead of beer or wine. Only 90 calories per glass and oh so festive.
Only eat the homemade desserts. Store bought is not for you on Thanksgiving.
If you have a cooking disaster toss it out before anyone notices and DO NOT CRY. Just kidding - you can cry! Remember, Thanksgiving is about family and friends – not the food.
Freeze the leftovers immediately. Keeping all that food where you can see it in your fridge will lead to more overeating. I know all about turkey, cranberry, and stuffing sandwiches at 2 AM.