The New WW Program: Personal Points
Here we go again! 2022 brings us another update to WW (formerly Weight Watchers).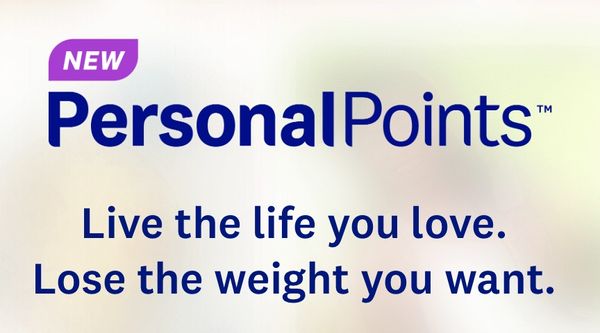 WW has cancelled the Blue, Purple, and Green plans and now there is only PersonalPoints.
I have been covering WW for years now because so many of my readers are members. You guys love it (hate it) - learn from it - and many of you wish they would stop with the updates.
But, every two years they update whether their members want them to change or not. Nothing anyone can do about it! Why? I think it is a combination of evidence based research on what works and marketing of their program.
For example, if you tried WW before and didn't like it - maybe you will like the new and improved 2022 version!
I am a WW fan. When Weight Watchers (back 10 years ago), admitted that the calories in a brownie are not the same as the calories in a salad - that was the moment that I said - amen.
WW steers you away from junk food and into healthy food if you work the program. You simply cannot eat what you want (if that includes a ton of junk food) and lose weight in a healthy way.
What I think is interesting is this set of questions taken from the WW quiz on WW.com: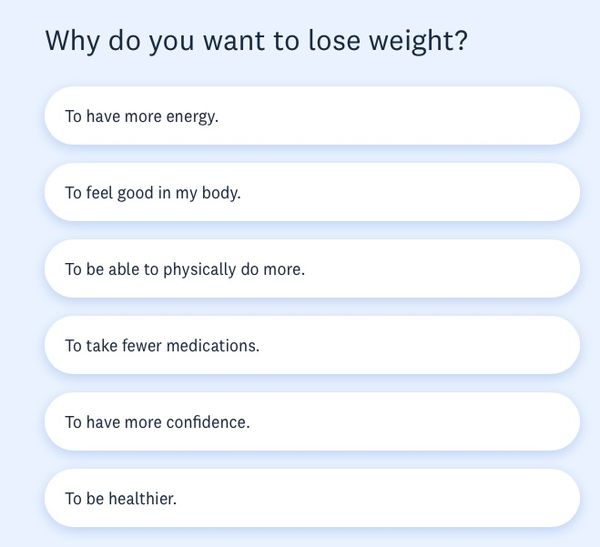 Anyone see a beach body in the choices? Fit into my wedding dress??
I believe that "to have more confidence" is about how you look. Later on WW asks, "How important is your weight when it comes to how you see yourself?"
What if you feel amazing (have energy, can hike mountains, bounce out of bed in the morning) and are 20 pounds over your goal weight? I ask because if you can focus on your relative health - sleep, stress, exercise, eating healthy - and you make improvements - who cares how much you weigh?
I think that is what WW is trying to say with this list.
What are PersonalPoints? WW has cancelled the Blue, Purple, and Green plans and now you just have PersonalPoints. From WW.com: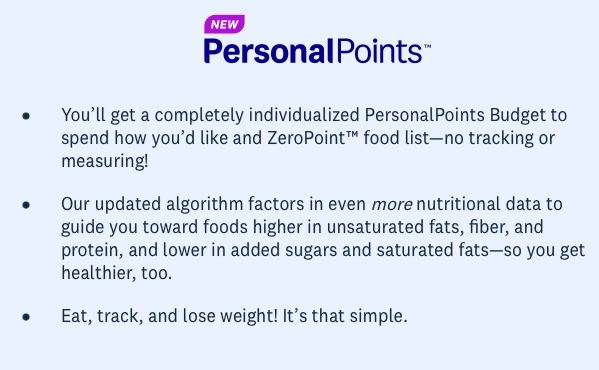 WW is using a quiz to help determine how many points you should have based on your age, weight, gender, and eating patterns. But basically, it is still the same WW. You need to count how many points you are eating to lose weight. Doesn't really matter if they are Blue, Purple, Smart, Plus or whatever. Same program - slightly different algorithm.
They have all the other stuff - meetings, online chats, recipes, advice, behavioral suggestions, exercise apps…… You can read my assessment two years ago to see what they instituted two years ago - WW changes 2020.
My advice is if you want to become healthier and like structure - this is your program AS LONG AS IT DOESN'T MAKE YOU FEEL BAD ABOUT YOURSELF.
WW is never going to say, "Sorry our program doesn't work for you". WW is only going to say that if you failed to lose weight then YOU didn't work the program.
Can it work? Sure. Is it perfect? No.
Please share your thoughts on the new WW program and ask questions. I am sure there are people on Snack Girl who have tried it out and have some idea how it is going.
Other posts you might like:
---

Are you tired of asking yourself, "What am I going to make for dinner?".....
---