Why This Food Makes My Blood Boil
My children found this package of toaster pastries at Trader Joe's, purveyor of healthier food than your average grocery store.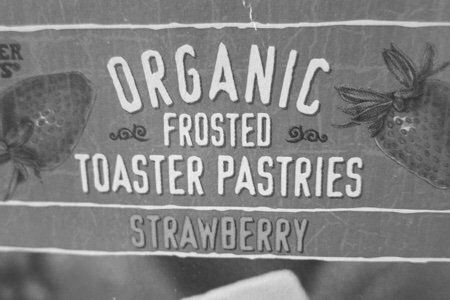 We were looking at the cereals and trying to find something we could agree on and my daughter grabbed these and said, "Mom, look they are ORGANIC!"
Oh man. Who taught her to read anyway? She was so much easier when she couldn't read ☺
Go ahead, Trader Joe's, wave the wand of "organic" on a PopTart and see if you can make them into a decent breakfast food.
Here are the nutritional facts: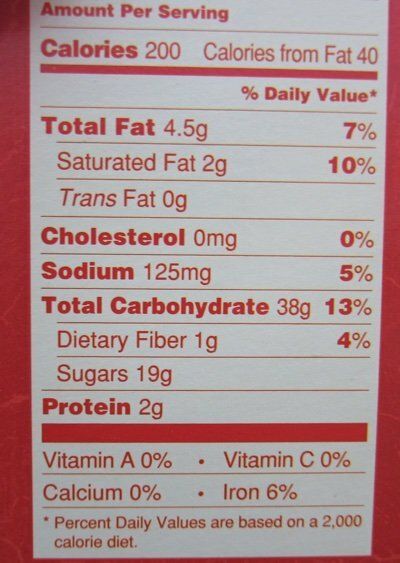 You could spray kale on these babies and it ain't gonna make a difference. They have almost 4 teaspoons of sugar!
I can't tell you how many foods that I see with an "gluten-free" or "Non-GMO" that are essentially the same nutritionally as their gluten-filled packed with GMO counterparts. I saw some non-GMO potato chips that had almost the same nutritional information as Lays but cost twice as much.
Do not get confused by bold statements on the front of boxes. Ignore the front of the food and look hard at the back for the TRUTH about the product you are buying.
Corporations can say almost anything they want about the relative health of a food but most of the marketing is simply marketing.
Have you seen any foods that make your blood boil? Please share.
---
Other posts you might like:
---

I received an e-mail from a reader who was stuck going to McDonald's because her co-workers wanted to stop there after an offsite meeting....
---

I have been asked many times how to convince a spouse, partner, or family member that it is time to get on the healthy train.....
---