Need a Small Favor - Vote for Snack Girl!
No, I am not running for president – but I am running to be featured on the Today Show.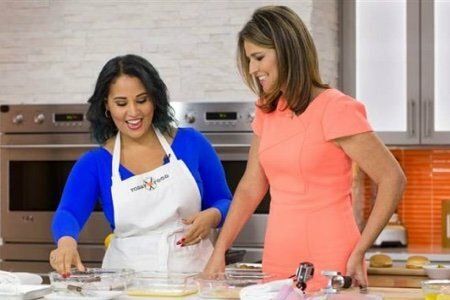 It takes fewer than 15 seconds to hit the vote bubble above my head on the link below (you need to scroll down the page and then I will be smiling at you).
The Today Show chose me out of a pile of other entries to feature on their homepage – so that is a GOOD sign.
I would love to spread the message about healthy snacks on the Today show and if you vote for me – I promise to do an amazing job.
I have cooked on TV before (and been on Dr. Oz) and it is hard work – but so rewarding when you think you might have helped MANY people on their journey to healthy. There is nothing like TV for broadcasting an important message.
Please share this with your friends (if you get a chance) and your pets. Everyone can vote once – even Fluffy (not really).
THANKS A MILLION!
Other posts you might like:
---

I am appearing on the Dr. Oz show this week as a guest. No, I did not photoshop myself in the above photo....
---