Tofu Shirataki Noodles Review
This tofu shirataki noodles review is for all the readers who told me that I got it wrong when I reviewed Miracle noodles.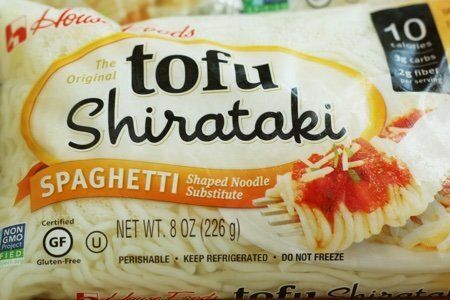 My Miracle Noodle reviews feature shirataki pasta that contains ZERO calories per serving. Your average spaghetti could learn a thing or two from shirataki noodles.
Alas, I don't like them at all. Simply put - I found them to be so strange that I couldn't eat them.
When I wrote about them, readers let me know that there was another kind of shirataki pasta made with tofu. I found these at Whole Foods but they are in other grocery stores.
They were in the produce section next to the tofu. These noodles are packaged in liquid in bags so they are already "cooked" when you buy them.
Here are the nutrition facts: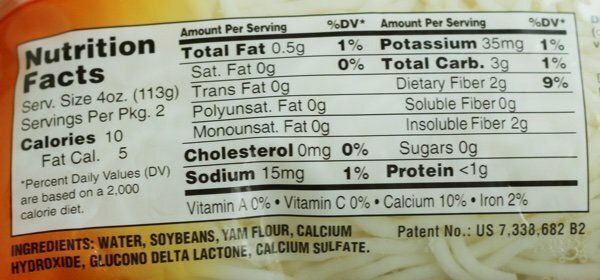 As you can see, there is whopping 10 calories for 4 ounces so you could eat the entire bag for 20 calories. It is made with soy beans and yam flour – and somehow this results in a form of noodle.
These tofu shirataki noodles look more like actual spaghetti than the Miracle noodles.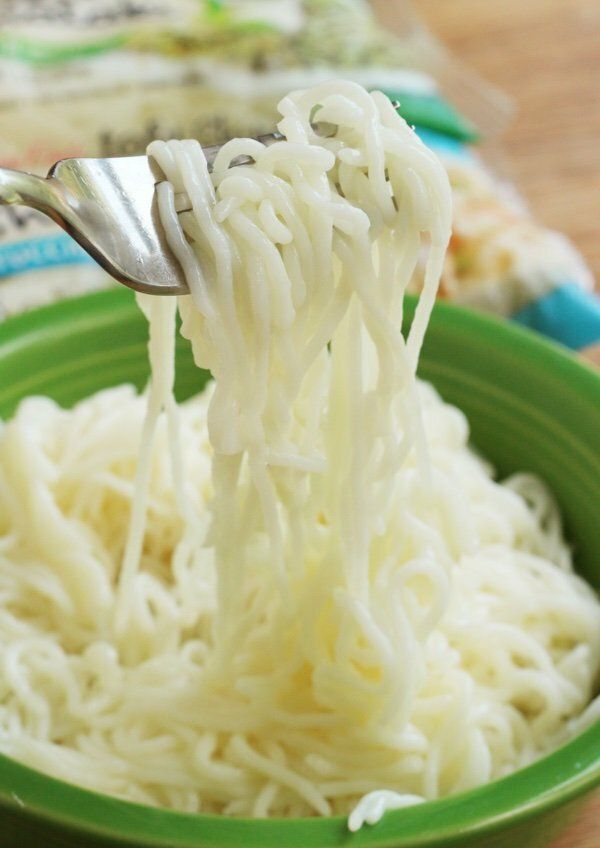 But who cares about looks? How did they taste? With these types of noodles, the first step is to rinse them and boil them for two minutes to "reduce the authentic aroma" (quoting package). The aroma is a fish like smell.
I went ahead and did the steps and found myself trying them without any sauce. This is a big risk because they still smelled a wee bit like fish.
Are they like actual pasta? No, because they lack the "al dente" bite and flavor of the pasta made with wheat.
Are tofu shirataki noodles a great swap for pasta if you are looking to cut calories? YES!!! I think these are pretty amazing for 10-20 calories. They were not slimy like the Miracle noodles and had a firm texture. They don't taste like anything at all but that doesn't matter because you can add tomato sauce, fish sauce, pesto whatever!
These would be great with my slow cooker lo mein as they have the perfect texture for it (and you add cooked pasta at the end).
You can buy three different varieties depending on the dish you are making.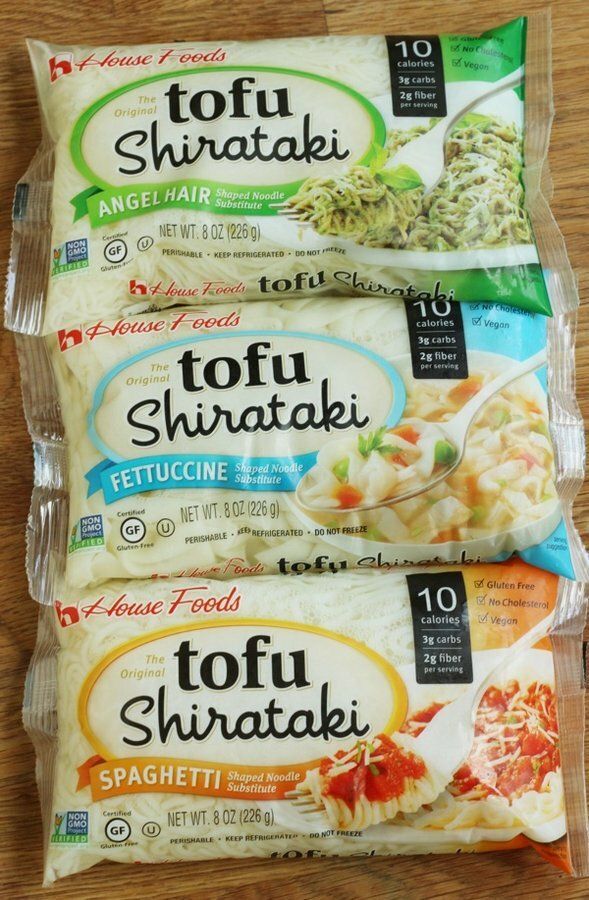 Find House Foods tofu shirataki noodles near you using their product locator. In my area, I could find them at both Stop & Shop and Whole Foods for about $3.49 per package.
I wouldn't use them in a casserole (like a pasta bake) and I would still aim to swamp these for dishes that use rice noodles versus a true pasta dish until I got used to them.
Thank you, dear readers, for steering me to a much better option for all those people who love pasta and want to eat less of it.
Have you tried tofu shirataki noodles? What did you think?
---
Other posts you might like:
---

Miracle noodle reviews are important if you want to assess if these noodles are truly miraculous.....
---