Top Ten Gifts For Healthy Eaters
What should you get your friend or family member who is on the healthy path?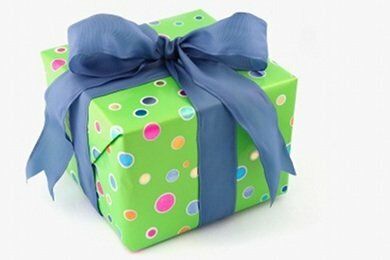 A box of chocolates.
Actually, just send me a box of chocolates and get your buddies something that will support their efforts to cook, bake, chop, and flourish.
I tried to keep these in the "reasonable" price range because we all know how we can spend too much and end up in a hole after the holidays - but the prices are all over the place. I can attest to these being good value for your money. Hey, these things are useful.
---
1. It isn't a sexy gift, but a cutting board that works is essential. You can put this one in the dishwasher.
currently unavailable Buy on Amazon.com
As an Amazon Associate, I earn from qualifying purchases.
---
2. Slice, chop, mince, dice, and go crazy with this knife. Yes, $40 is a lot of a knife, but if you are cooking healthy, you use it all the time.
3. I used my food processor at least 3 times per week. It saves me so much time and the pieces fit in the dishwasher. My Cuisinart is still working after 10 years.
4. If you like to bake but don't like to clean up – take a look at these silicon baking mats. You don't have to spray them or oil them and they are easy to clean.
$16.06 ($8.03 / Count) Buy on Amazon.com
---
5. For the donut lover, that needs to stop visiting Krispy Kreme. This pan makes convincing donuts.
6. Drink too much soda? You have got to get one of these Sodastream soda makers. You will save money and the environment by bubbling water from the tap.
7. Know someone who is trying to pack his hot lunch to take with him? Give him this awesome set that will keep his food hot anywhere he goes.
$42.99 $36.99 Buy on Amazon.com
---
8. Give these cute lunch box containers for the cold lunch days.
9. Everyone is trying to can their own fruit or jam. Give one of these Home Canning Discovery Kits to a newbie.
10. If you are looking to splurge – buy one of these rice cookers. My white and brown rice is perfect every time and I don't' have to do anything to make it brilliant. It also cooks oatmeal.
currently unavailable Buy on Amazon.com
---
Snack Girl receives a small percentage of sales from Amazon.com.
What do you give your healthy eater for the holidays?