Frito-Lay Responds To Snack Girl
Two weeks ago, Snack-Girl posted this article: What Everyone Needs to Know About Tostitos.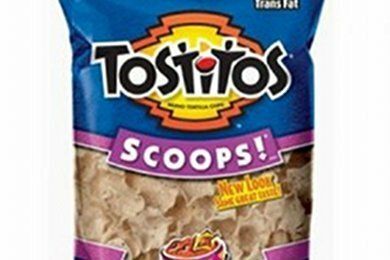 Unlike some other companies that I have contacted, Frito-Lay decided to respond to the post. I believe that if we can have a dialogue with these large food manufacturers, we can make positive change.
From Aurora Gonzalez, Director of PR for Frito-Lay:
The intent of the ad was for consumers to takeaway that Tostitos is made with three simple ingredients: corn, oil and salt. Consumers are looking for simplicity in their products, as well as in the ingredient label. Tostitos tortilla chips deliver on both of these.
And if you look more closely at those three ingredients, there are positives. Starting last year, most varieties of Tostitos provide 8 grams of whole grains, which comes from the corn.
We cook our snack chips only in corn, sunflower, canola or soybean oil, which are lower in saturated fat, have "good fats" (mono- and polyunsaturated fat) and have 0 grams of trans fat.
Lastly, Tostitos tortilla chips contain less sodium than you probably think. The majority are in the 100 - 135 mg range. This is less sodium than a slice of bread or some crackers.
Thank you, Ms. Gonzalez, for responding to the criticism of your marketing campaign. I still believe that Tostitos are a treat - not an every day food. I don't think we disagree on that point. But, maybe I'm wrong.
What do you think of Frito-Lay's response?