Trader Joe's Healthy Food
At Trader Joe's healthy food is everywhere! It is a great store for those of us on the "stop eating crap" train.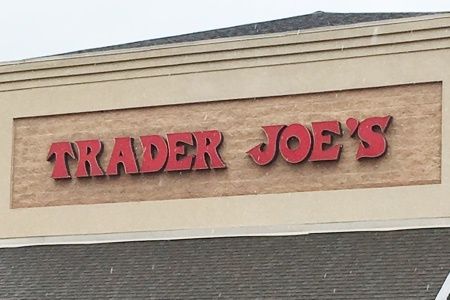 I tend not to write about Trader Joe's because readers get angry when I mention the store. Many do not live near one and they are jealous of those of us who can shop there on a daily basis. My Trader Joe's frequently has Vermont license plates (40 minutes away) in the parking lot because the only TJ's in Vermont is way up north.
Yes, people drive their loot over the Massachusetts border to Vermont. State troopers pull them over to check to see if they are hiding Chocolate Chip Dunkers (Yum!).
Which brings me to the biggest thing that will stop you from shopping at Trader Joe's if you have one near by - the cookies! (and the chips)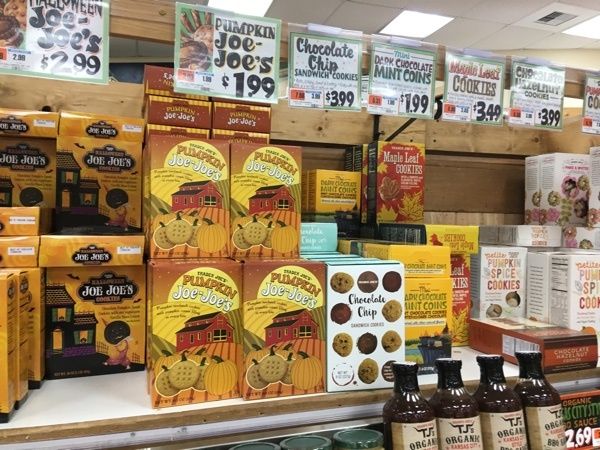 Here you see a selection of the special TJ's cookies that you can't find anywhere else. But, what do we find below the cookies in the frozen case?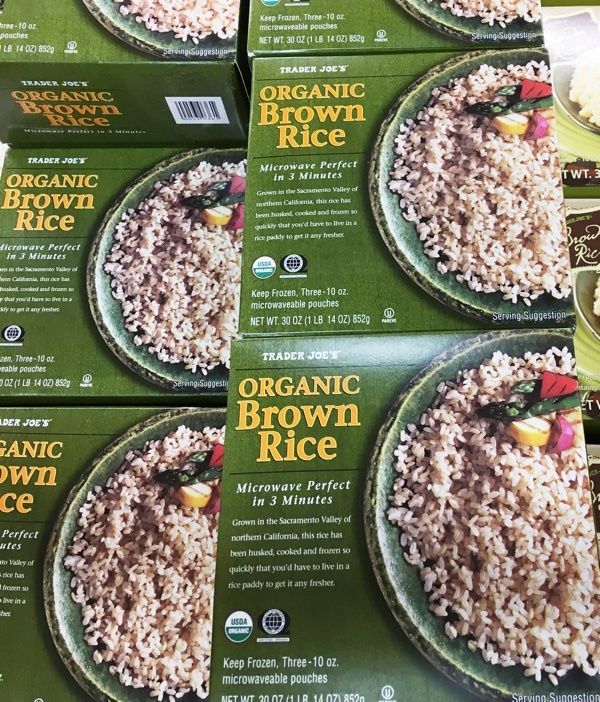 Frozen packages of brown rice! These are so helpful when I don't have time to make brown rice from scratch - simply put them in a microwave.
This is the big thing about Trader Joe's. The store has a bunch of healthy options but it is like a treasure hunt. They are frequently adding new products and when one takes off - you can find it (but it may be under the cookies).
Here is another good example. I don't buy frozen pizzas because they are usually high in sodium and saturated fat.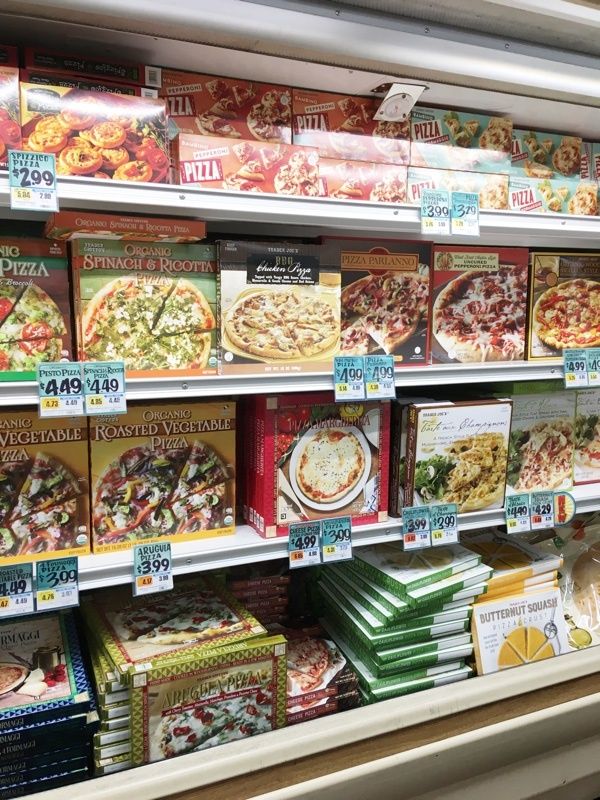 Trader Joe's has a ton of frozen pizzas and I walk right by - but wait a second! Look underneath all the fatty, salty stuff and you can find this.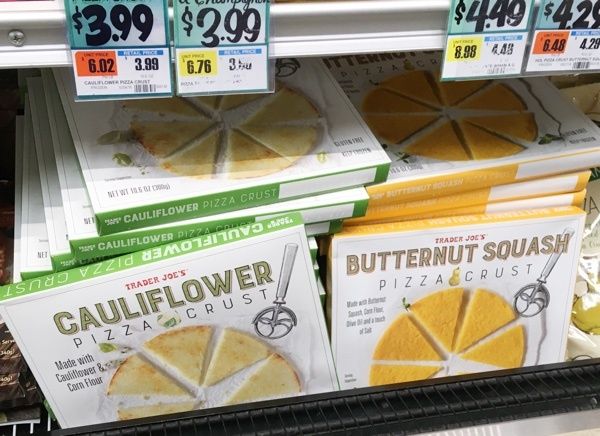 Butternut squash pizza crust? Wow! I have to try that. I can add my own toppings to cut down on the cheese - and it is already a vegetable so that is a win. I hear the cauliflower crust is good as well.
Obviously, the fresh vegetables and fruit are healthy options at Trader Joe's. They have organic and the prices are great (and usually the quality is as well). But, they go a bit farther for the busy cook by processing them for you.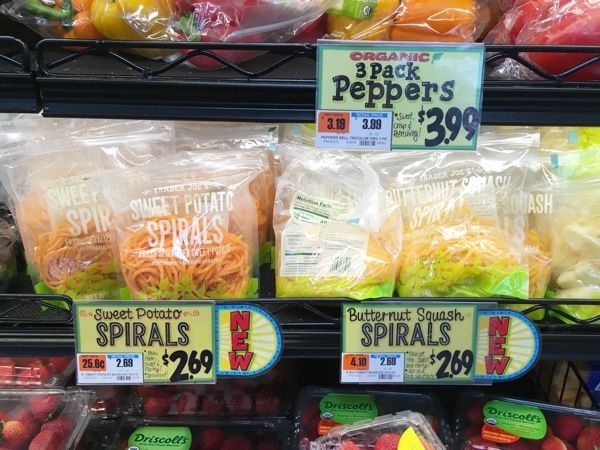 They make veggie spirals with butternut squash and zucchini. They also have chopped onions and garlic as well as mirepoix (diced aromatic vegetables). You can buy Brussels sprouts pre-seasoned and ready to roast. I think these are great options for people who want to cook but are in a big hurry to get dinner on the table.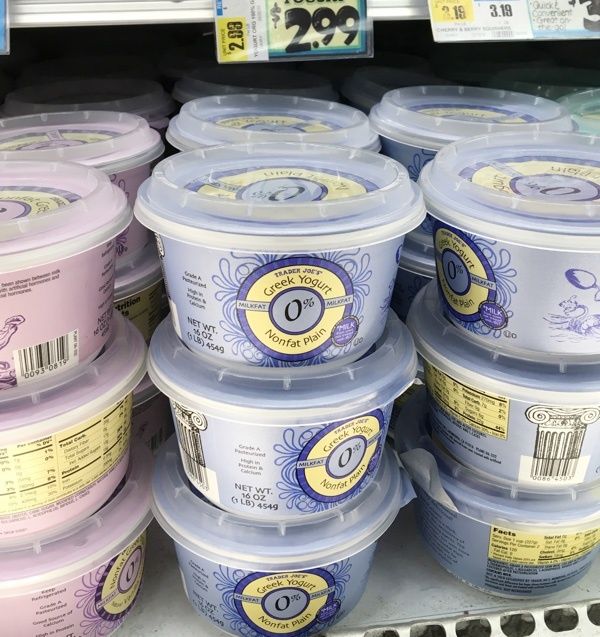 People love their 0% Fat Greek Yogurt, which you can find at the bottom of the cooler. Just look down past all the sugary options.
There are a ton of frozen vegetables, which are great but be sure to stay away from the frozen meals which can be not so great.
Some of the frozen meals are healthier than others - but I have found that they don't taste nearly as good as the fresh version. Sorry, TJs.
I buy frozen chicken breasts and salmon to go with my roasted Brussels sprouts.
Finally, there are so many cute seasonal things!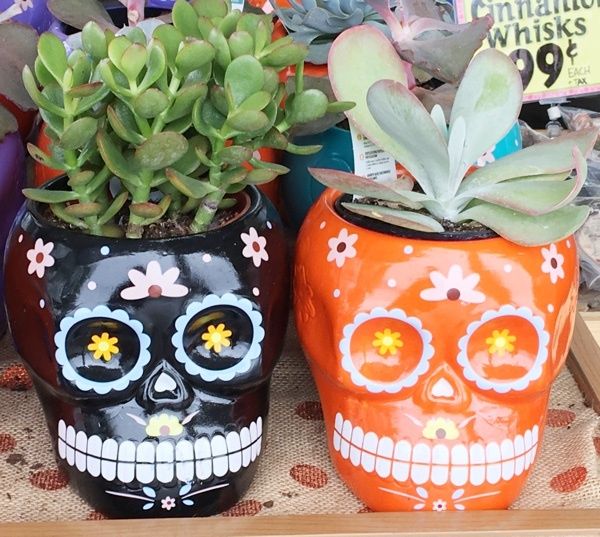 How did I manage not to buy a skull? I walked away but one of these cuties almost made it into my cart.
What healthy food have you found at Trader Joe's?
Other posts you might like:
---

The list of healthy food at Costco is pretty long. Almost as long as the list for unhealthy food!....
---

My Aldi review is for those who have driven by it and wondered if they should go in....
---