Five Reasons To Love Trader Joe's
Snack Girl has been reticent to write about Trader Joe's because many of you can't get to one easily.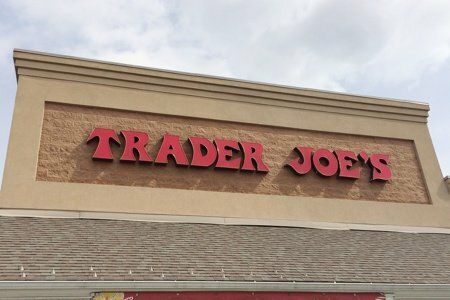 For example, I have heard that people drive down from VERMONT to shop at my Trader Joe's. Vermont, hang in there, because TJ's is coming to South Burlington soon.
I don't like featuring a product or store that isn't everywhere, but I am going to make an exception. Why? There may be people who live near one of these and have never been in one.
First, what is Trader Joe's? It is a smaller grocery store with food that is mostly private labeled (Trader Joe's brand). The food tends to be healthier, tastier, and less costly than a regular supermarket. Do not get me started on Whole Foods because TJ's is about half the cost of that bank account sucking store.
When I first starting visiting Trader Joe's, it was because of advice from my doctor. My diet of leftover Chinese food was leading to a spike in cholesterol and he wanted me to eat healthy so I checked it out.
TJ's seemed more like a cool place to hang out than a store. People were handing out samples, and neighbors were blocking the aisles talking about the latest in goat cheese. I was hooked.
Here are the top five reasons I keep going back:
The quality of the food is high (tasty and usually healthy) and the prices are low compared to most items in my supermarket.
TJ's stocks frozen fish and other frozen meats that are easy for me to store and use when needed.
There are fewer choices on the shelf so it saves me time. For example, I don't have to look at 40 brands of peanut butter to choose the best one.
Coca-Cola, Doritos, Pepsi, Snickers, Oreos, Lucky Charms (among others) are not sold there. I don't have to avoid the end of the aisles that may result in an impulse purchase.
I don't need a value card or other such nonsense to get a deal.
There are downsides. For example, TJ's doesn't stock everything so I end up going to two stores and there are foods that are very high calorie (1600 calorie salad anyone?). I doubt there will ever be a store where you don't have to review the nutrition facts label.
Below I have listed a Trader Joe's cookbook which is a brilliant source if you shop there a lot. There are plenty of great recipes that feature what TJ's stocks.
What do you think of Trader Joe's? What are your favorite items?
---
Other posts you might like:
---

One of the common refrains of my buddies is "if I could just stop drinking red wine I would lose that last 10 pounds"....
---

Snack Girl believes that swimsuit season is coming. There may be snow on the ground, but I feel it's impending arrival....
---
---
$39.95 $21.99 Buy on Amazon.com
As an Amazon Associate, I earn from qualifying purchases.
---