Triscuit
If you like crackers, Triscuits (or whole wheat baked snack crackers) are for you. They are salty and crunchy and great alternative to the higher fat alternatives such as potato chips or Doritos.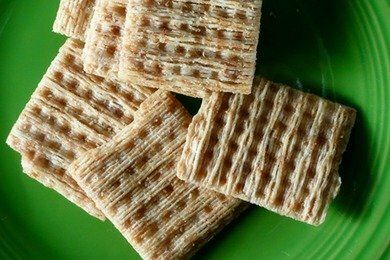 There are lots of different brands of "Triscuit" like crackers -most of them taste the same. Look for ones that contain the fewest ingredients. They really should only contain wheat, oil and salt.
It is easy to figure out how many calories you are eating with Triscuits. 10 crackers equal under 100 calories. So, buy a big box and then portion them into bags to take with you.
Resist the urge to eat Triscuits out of the box because it is REALLY hard to keep track of how many you have eaten.