A Valentine's Day Treat For 120 Calories
I was recently asked on a radio program if I had any good ideas for Valentine's Day. I found myself flummoxed.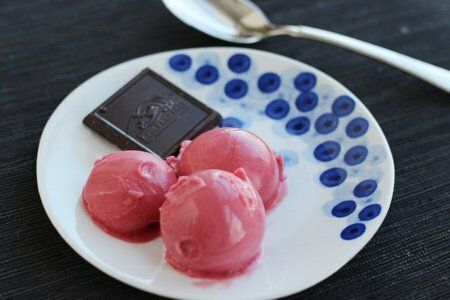 Messing with indulgent holidays is usually not my game. I said, "Hey, its Valentine's Day – what you gonna do?" mimicking my favorite character from the Sopranos.
I absolutely hate not having a smart answer for a question so I kept thinking about how to celebrate without eating molten lava explosion chocolate cake or triple brownie ice cream fest (those are desserts, right?).
My answer came to me when I woke up the next morning – too late for the radio program – but not too late for Valentine's Day.
I paired my favorite Ghiradelli square of dark chocolate: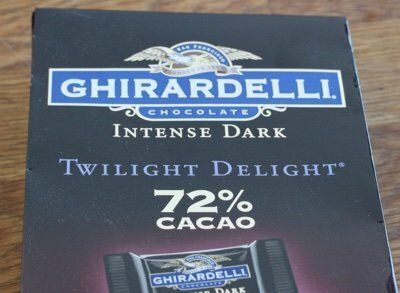 with my favorite sorbet – raspberry!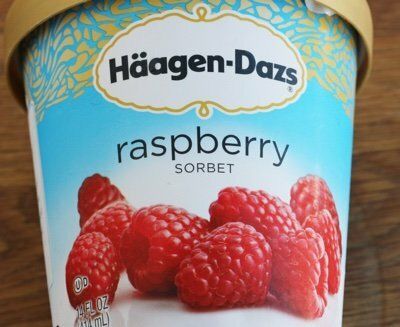 The chocolate is 60 calories and ¼ cup of the sorbet is 60 calories = 120 or 3 PointsPlus.
I know this will seem like a small serving but I can tell you from experience that the flavors are complementary and the effect is BIG.
Take your time eating the chocolate and sorbet and savor each bite. You might love this even more than a huge piece of chocolate cake! (or not)
How do you celebrate Valentine's Day?