Vegetarian Black Bean Soup Recipe
This vegetarian black bean soup recipe should be printed out and put in your favorite recipe spot.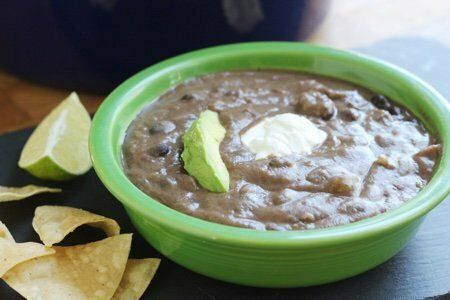 I love black beans. I put them in black bean brownie mix and I make a Copycat Chipotle black beans.
The reason why they are so fun to work with is that they are pretty bland. Obviously, if the tasted too beany they wouldn't work in brownie mix.
Canned black beans are inexpensive and if you can find the low sodium version – then use it. Draining and rinsing the beans will help get rid of the salt that these are stored in. I'm not sure why manufacturers do this (perhaps to give them some taste).
If you have time to cook your beans, please do it! I never seem to have time to make a batch.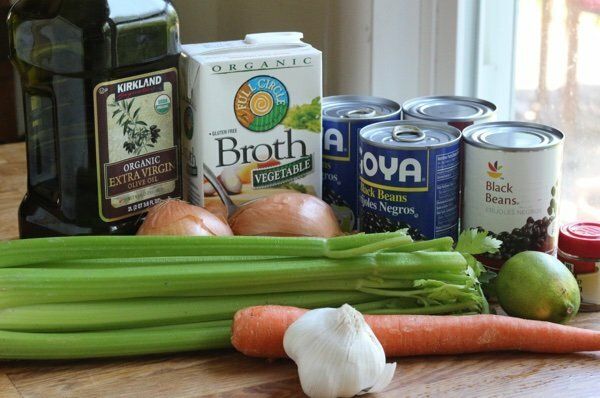 But, when you are making soup, bland can be a bad thing. This soup uses a layering of flavors to make it delicous so you don't end up using this concoction to grout your tiles.
Yes, this is more work than just dumping a can into a blender but my entire family ate this without complaint (and it happens to be a crowd pleaser even though it looks like mud).
The first step is a whole lot of chopping of onions, celery, and slicing a carrot. I did this super quickly in my food processor (please buy one) and it took me no time at all.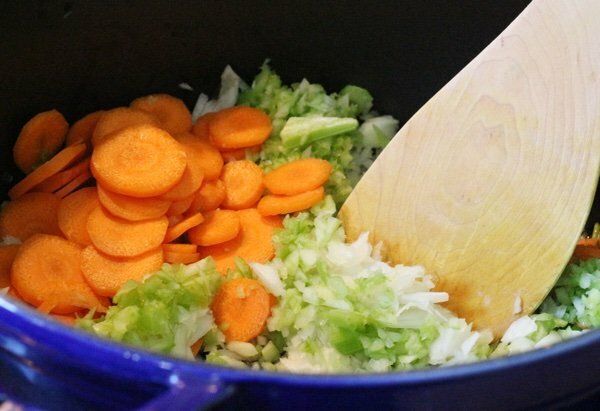 The layers of flavor are built on this first set of ingredients slowly releasing their juices. You add garlic and cumin to this and then the beans and vegetable stock.
Finally, you simmer it for 30 minutes. The flavors will meld and you will get a delicious soup! This does not turn out too thick or gummy (but if it does feel free to add more vegetable stock).
I eat this with a wee dab of sour cream because I am not vegan and some avocado slices. I spice it up with hot sauce because I can never seem to get enough of hot sauce.
Do you make black bean soup? What do you add?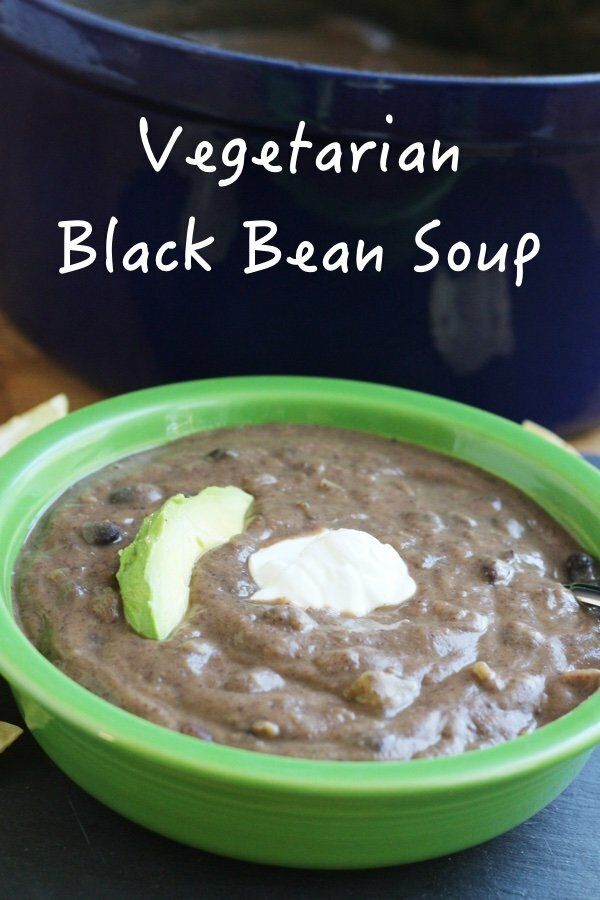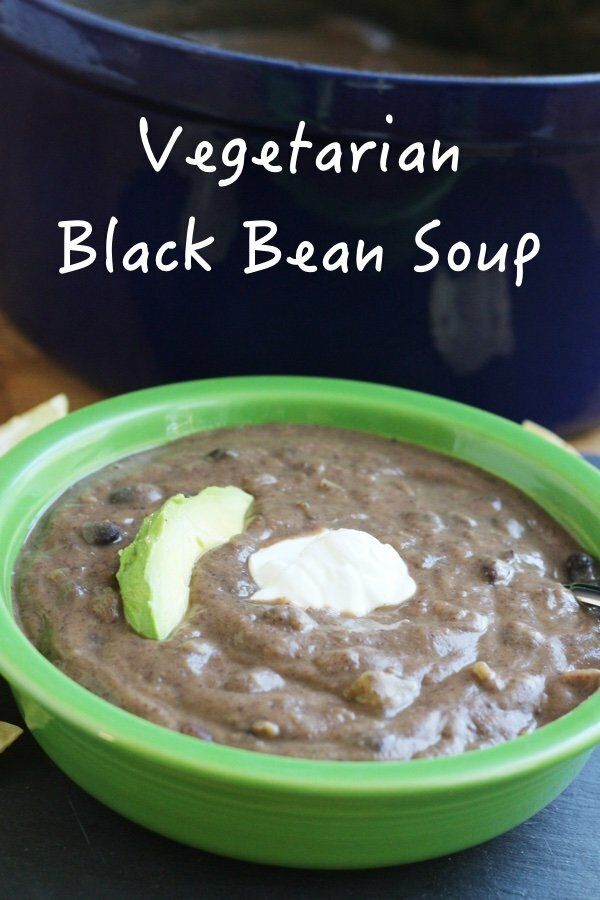 Vegetarian Black Bean Soup Recipe

Makes 10 cups

Ingredients
2 tablespoons extra virgin olive oil
2 medium onions, minced
3 celery ribs, minced
1 large carrot, peeled and thinly sliced
6 garlic cloves, minced
4 teaspoons ground cumin
4 (15 ounce) cans black beans, drained and rinsed
4 cups vegetable broth (or chicken broth)
½ lime, juiced

Instructions
Heat olive oil in a large Dutch oven over medium high heat. Add onions, celery, and carrot and cook for 10 minutes until softened. Add the garlic and cumin and saute for 1 minute. Add the beans and vegetable broth and bring up to a boil. Lower to a simmer and cook for 30 minutes to meld flavors. Take out 4 cups of soup and puree in a blender. Add it back to the pot and add lime juice and adjust flavors. Serve immediately or store in refrigerator for up to seven days.
Nutrition Facts
For one cup = 177 calories, 5.4 g fat, 0.7 g saturated fat, 22.4. g carbohydrates, 2.2 g sugar, 9.8 g protein, 6.8 g fiber, 400 mg sodium, 2 Green, 1 Purple , 1 Blue WW SmartPt
Points values are calculated by Snack Girl and are provided for information only. See all Snack Girl Recipes
---
Other posts you might like:
---

This black bean brownie mix recipe is unbelievably easy. I promise – you will not notice the beans.....
---

Like all the healthy foodies, I make my food from scratch unless I don't....
---
---
Get Free Email Updates! Yes please!
---