Veggie Christmas Tree
Do you ever wonder how to serve more vegetables at Christmas? This veggie Christmas tree will solve all your problems.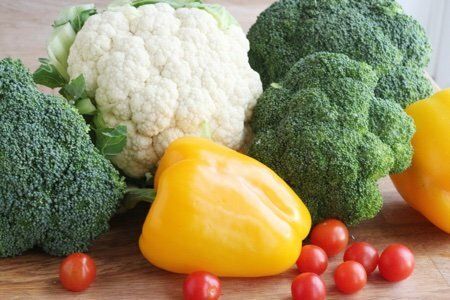 I saw this while I was playing around on Pinterest and it simply sang out to me as the perfect Snack Girl holiday appetizer. Make a healthier dip like my clam dip made lighter or my healthy layered bean dip with quinoa (you really are a saint if you serve quinoa during the holidays) and your family will be thrilled to chow down on something relatively good for them.
This is so ridiculously easy that I am not sure what I can say about it. I bought broccoli, cauliflower, yellow peppers, and cherry tomatoes.
All you do is channel your inner Christmas pine tree.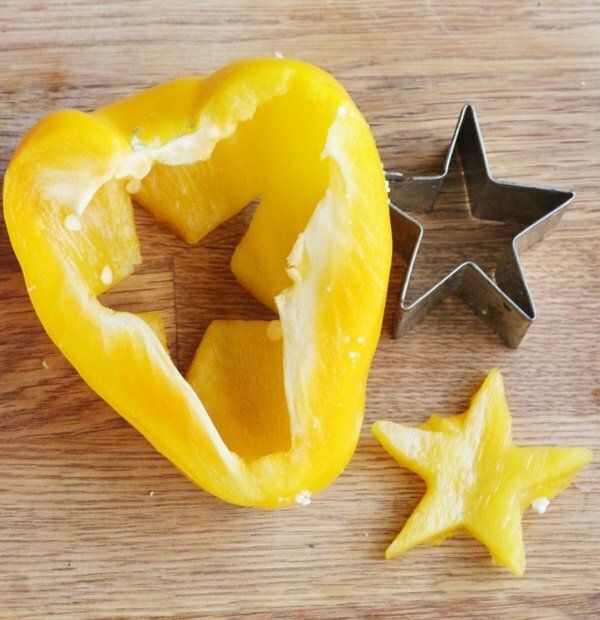 Use a star cookie cutter to make cut pepper stars (or just cut them with a paring knife if you don't have a star cookie cutter).
Be sure to cut your broccoli so the little head stands up. I sliced mine so the greenery was on the side and that made for a strange effect.
When people see this adorable tree, don't stop them from eating it just because it is cute. Tell them you have plenty more broccoli to refresh it. Won't they be thrilled?
The veggie Christmas tree is the perfect way to tell your favorite relative (who may have just had heart surgery) that you love them. It's festive and doesn't use a pound of butter! How many holiday treats can you say that about?
When I made this for my family, they rolled their eyes because I am always doing stuff like this. I will say that my daughter stuffed her face with broccoli after I presented it (without complaining).
What kinds of dishes do you serve to subvert the paradigm of heavy food? Please share! I am sure we all want to know!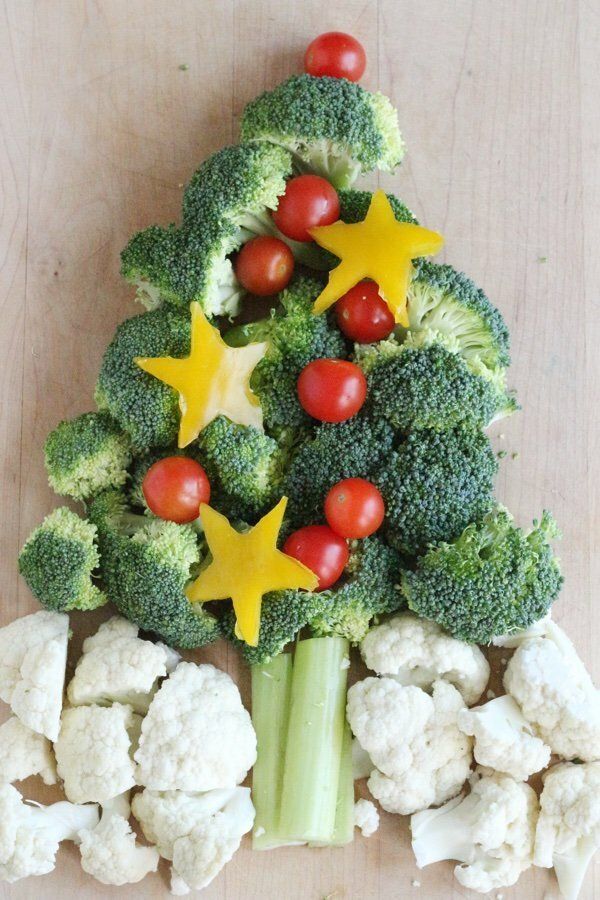 ---
Other posts you might like:
---

I am here to say that you can make a lighter clam dip and people will love it....
---

Are you doing any tailgating or football watching? Then, you have to try my healthy layered bean dip with quinoa.....
---