Have You Heard Of The Jelly Bean Rule?
Snack Girl is positive that you are aware of the FDA's rule on the all important jelly bean.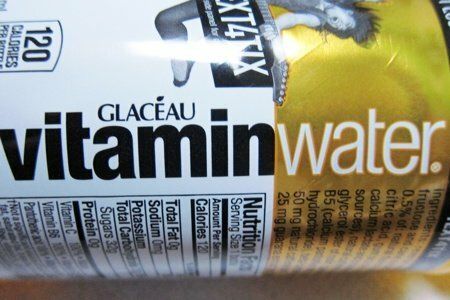 If a food is low in fat, cholesterol, and sodium it cannot be labeled as "healthy" unless it has 10% of the daily value of vitamin A, vitamin C, calcium, protein, fiber, or iron (and they can't be added by fortification).
Simply because you add vitamins to a food product, it doesn't mean that you can call a food "healthy". Sorry, jelly bean, you can't be turned into the wonder food that you deserve to be. Can you imagine all the foods that could instantly become healthy with some Vitamin C added? Snickers, Pecan Pie, Doritos….
What about water?
Coca-Coca puts out something called "Vitaminwater" and this is how they define it: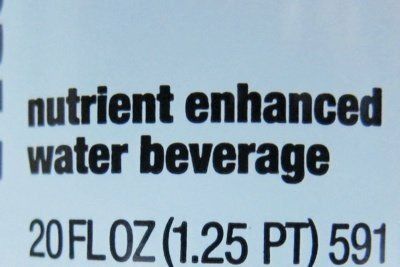 Wowza! This particular water that I purchased is for "energy" which I desperately need with the holidays coming up. My doctor has me taking a vitamin D supplement and I thought that this Vitaminwater may give me a boost.
The back of the bottle explained how I would be getting energy – caffeine (50 mg) and sugar (32g). Yes, that will work!
There was something called "reverse osmosis water" which means purified. Was that supposed to give me energy too? If I am dehydrated, water will give me energy, right?
It probably won't surprise you to find out that there is a class action lawsuit against Coca-Cola because of Vitaminwater. Seems that consumers think that it is healthy because of the claims on the packaging (a violation of the jelly bean rule).
Coca-Cola claims "no consumer could reasonable be misled into thinking Vitaminwater was a healthy beverage." (see: Drink Deception and the Legal War on Vitaminwater)
You called it VITAMINwater for crying out loud! If you didn't want consumers to think it was healthy - call it what it is, "Koolaid with added caffeine" or "colored, sugar, water" or "really expensive crappy tasting sugar water".
The lawsuit has been going since 2009. I wonder how many bottles have been sold since then.
Have you tried Vitaminwater? Did you think it was healthy?
---
Other posts you might like:
---

Snack Girl recently got a question about Monster Rehab and she got excited. Rehab? Maybe Monster has become healthier....
---

You know, I could really use some wings right now. These legs are just not working for me....
---