One Minute Waffle Iron Baked Apples
Are you ever looking for a treat which takes a minute and involves almost zero prep?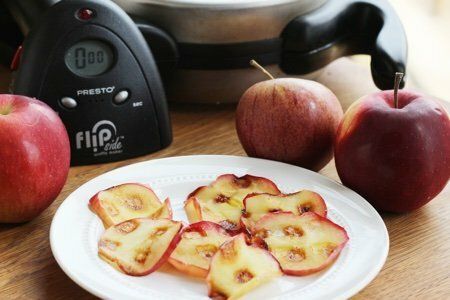 Look no farther. Your 6 year old can "cook" with this recipe. Simply slice apples thinly, shove them in a waffle iron, wait a minute – and voila!
These should be eaten immediately because they are very tasty hot off the griddle.
Add some cinnamon (or sugar if you want more of a treat) and you will feel like you are eating INSTANT apple pie.
A word about my waffle iron (see below) – I have had it for about 3 years and it is absolutely wonderful. I upgraded from a $10 waffle maker that I had bought at Walgreens and I am glad that I did. The best part is that it has a timer so you know how long you are cooking your waffles.
Let me know if you try this!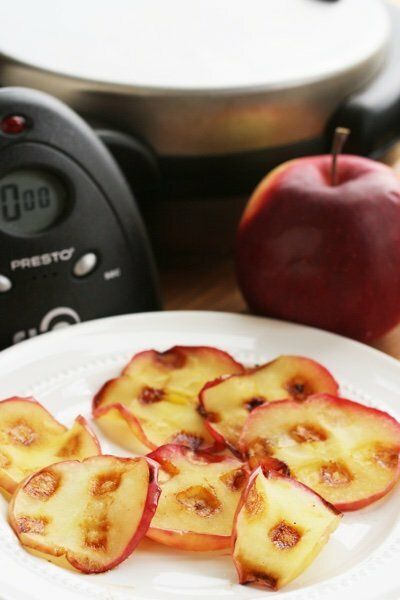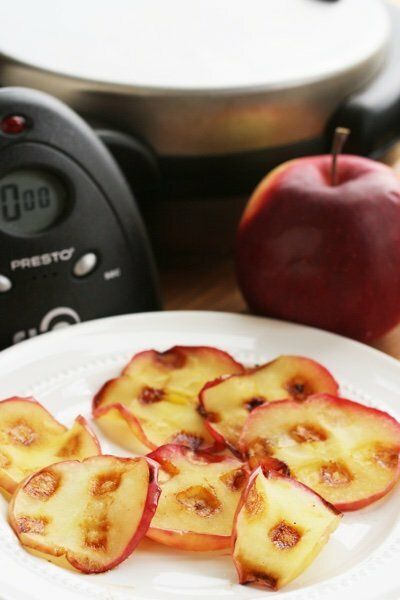 One Minute Waffle Iron Baked Apples
Makes 8 slices
Ingredients
1 large apple
non-stick cooking spray
Instructions
Heat waffle iron and spray with cooking spray. Slice apple into ¼ inch large slices. Place apple slices on waffle iron and cook for one minute or until soft. Serve immediately.
Nutrition Facts
One apple is 116 calories, 0.4 g fat, 0.0 g saturated fat, 30.8 g carbohydrates, 23.2 g sugar, 0.6 g protein, 5.4 g fiber, 2 mg sodium, 0 SmartPts
Points values are calculated by Snack Girl and are provided for information only. See all Snack Girl Recipes
---
$59.99 Buy on Amazon.com
As an Amazon Associate, I earn from qualifying purchases.
---
---
Get Free Email Updates! Yes please!
---