Walmart Rotisserie Chicken Review
This Walmart rotisserie chicken review is long overdue.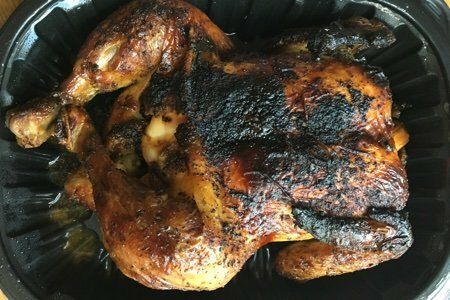 I have covered Costco rotisserie chicken and taken a look at a number of other chickens in the dazzling article:
Is Rotisserie Chicken a Good Choice?
I didn't even know Walmart sold rotisserie chickens until someone asked me about them. Not every Walmart has a food market (the one nearest to me does not). At first, I was confused that a place where I buy socks would also have chicken.
You need one of these "markets" to have rotisserie chickens: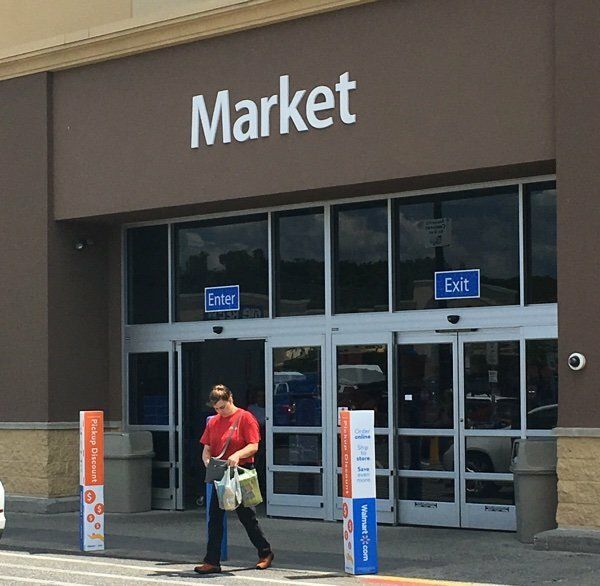 I found it right away at the front of the store! The package looked good. How could you go wrong with "Lemon Pepper". It cost $5 for 2 pounds which is 30% more than the Costco $3 chicken (also $5).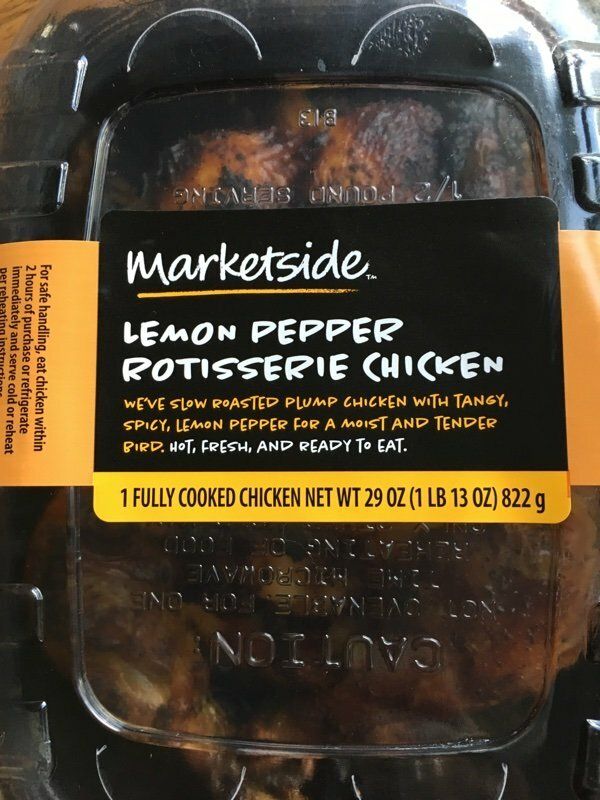 Where I was concerned was the time. As you can see, the chicken was finished at 11 AM, but I was at the store at 1:30 PM. I asked if they had any ones that were cooked closer to 1:30 and they didn't. Yikes!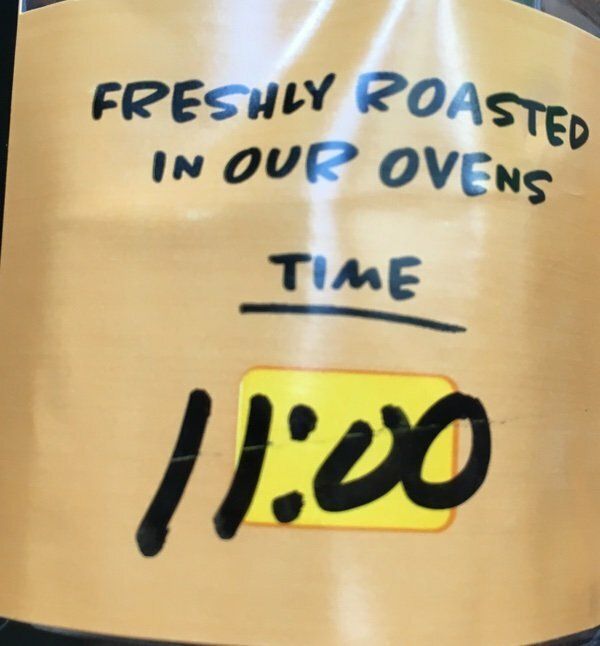 I don't know about you but 2 ½ hours sitting on a hot table in Walmart does not sound like a safe bet to me. Food poisoning and chicken are a real thing.
I went ahead and bought it because I had driven 30 minutes to buy and taste this chicken. Whaddaya gonna do?
As you can see from the top photo, when I unveiled it – it looked burned. It also tasted burned – surprise!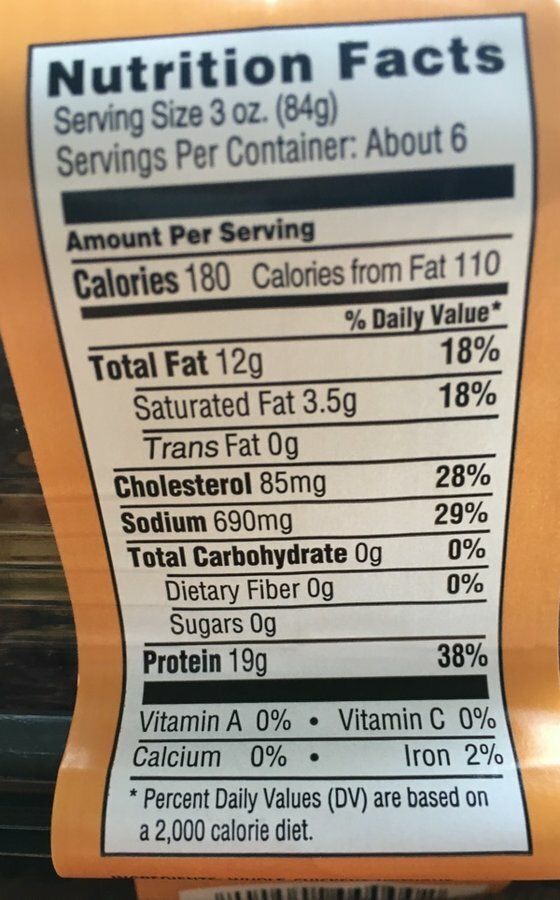 I applaud Walmart for putting the nutrition facts on the side of the chicken. I had a tough time finding those facts for the Costco bird.
What is shocking and I mean SHOCKING is the amount of sodium in 3 ounces of chicken – 690 mg!! Wowza. Costco was 460 mg – which wasn't great but this is really out of this world.
You can guess what it tasted like – burnt, salty, meat. Was it juicy? Yes, but it didn't taste good to me. I am probably going to make chicken salad with it.
If I learned anything, I learned not to buy a chicken that was sitting there. I was sure that the time on the hot table didn't help its flavor.
The best bird for people who want to control their salt intake (me) is the one at Whole Foods. They have a "No Salt" bird. Whole Foods may cost a lot more but it is by far the best product out there that I have found thus far.
Do you buy Walmart rotisserie chicken? What do you buy?
---
Other posts you might like:
---

Costco rotisserie chicken is a huge hit. It seems that no one leaves the store without it....
---

This is my mug shot of a rotisserie chicken. As you can see, I didn't shoot its best side.
---