Where to Find Weight Watchers Friendly Recipes
Many of my readers are following Weight Watchers and, hopefully, seeing results.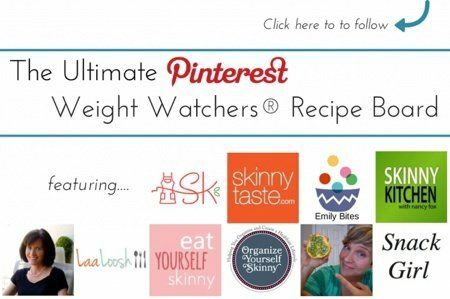 I am a fan of Weight Watchers because of its emphasis on fruits and vegetables (most zero points) and the fact that it provides a community for its members.
A bunch of talented food bloggers love WW and create recipes to support the WW community. They have come together to create the Ultimate Weight Watchers Pinterest Board!
Not only do you get the latest from Snack Girl by following the board (because I am pinning my recipes with Points Plus numbers), but these talented ladies are pinning as well:
Follow the board here: Ultimate Weight Watchers Pinterest Board.
Do you have a favorite recipe blogger or cookbook authoer that has helped you get healthy? Please share.