What is Kombucha? Is it Good For You?
What is Kombucha? I have been asked about this drink and I had to go figure it out.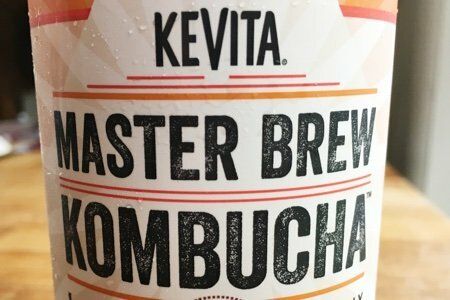 I knew that Kombucha was a big deal when I saw this sign outside of my favorite supermarket – which is not Whole Foods (in case you were wondering). I can't afford to go to Whole Foods for my weekly shopping.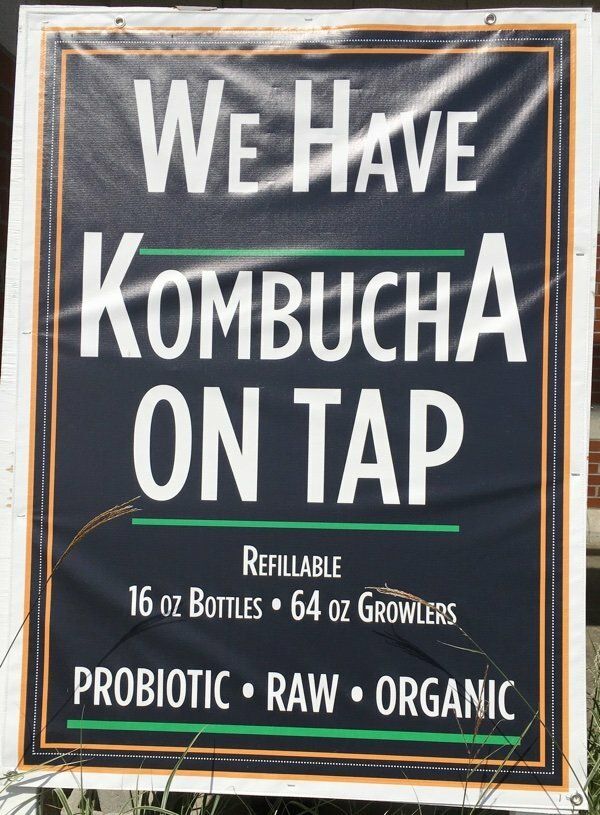 On tap? Are you kidding me? Since I didn't even know what it was, it was clear that I was (once again) in the dark about a new health product.
Kombucha is a fermented beverage of either black or green tea and sugar. It is considered a "functional food" because it may have a positive effect on health beyond basic nutrition. Since it is served raw, the bacteria and yeast that are in the drink are alive when consumed so it can be helpful for digestion.
Many foods have good bacteria in them for healthy digestion (think yogurt). Kombucha is high in acid, B vitamins, and antioxidants (from the tea).
You can find all sorts of kombucha in a place like Whole Foods (where I took this photo) and the flavors include mojito, ginger, and blueberry.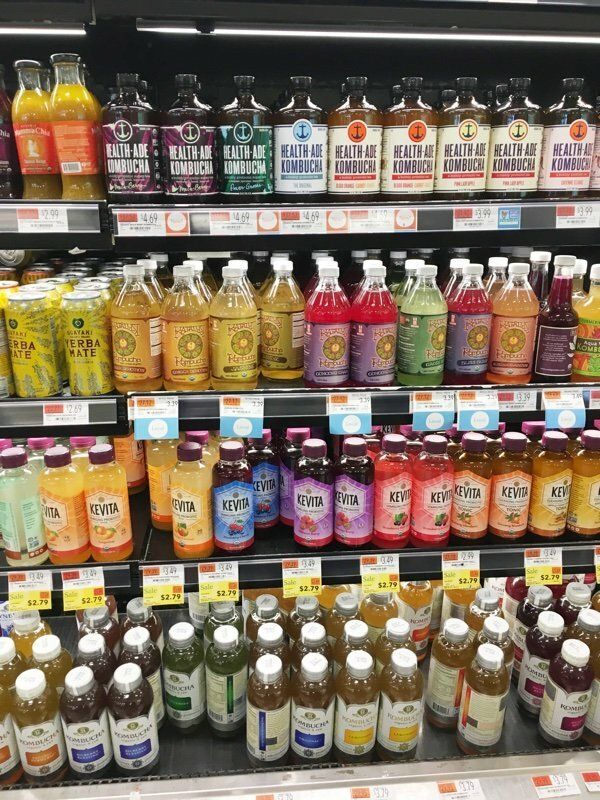 When I wrote Is Orange Juice Healthy?, I talked a lot about sugar because this is my main concern with drinks. These kombucha drinks vary enormously in the amount of sugar that they have added to them. You really need to look before you buy.
The ginger Kevita Master Brew Kombucha in the top photo had 15 grams of sugar and 80 mg of caffeine. It said it was "naturally energizing" – yeah, 80 mg of caffeine is going to energize me! Obviously, this is not a good choice from the display.
I was absolutely fascinated by the taps in my supermarket and couldn't wait to play with them.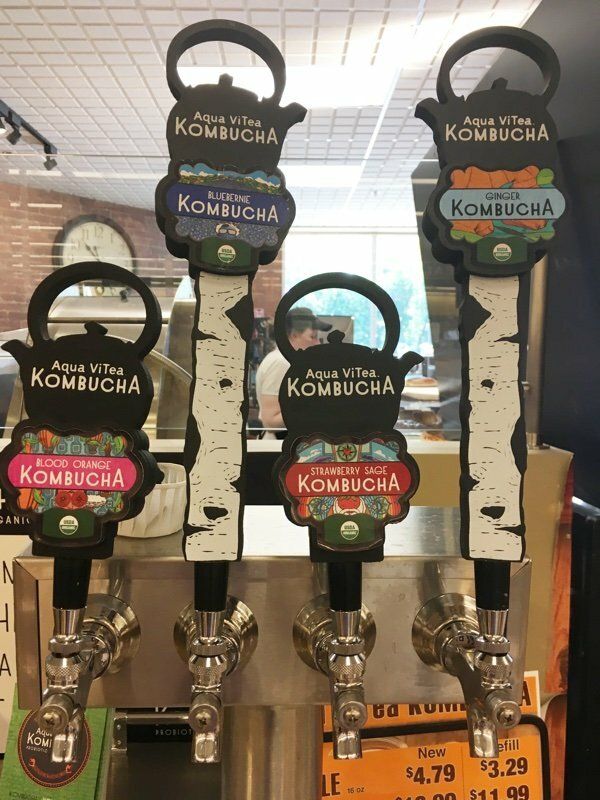 This brand of kombucha, Aqua ViTea, had about 7-10 grams of sugar for 16 ounces. Here is the nutritional facts for 16 ounces of their strawberry sage flavor:
50 calories, 0 g fat, 0.0 g saturated fat, 10 g carbohydrates, 8 g sugar, 3 g protein, 0 g fiber, 0 mg sodium, 2 SmartPts
For a large drink, this is very low in sugar so I was excited to try it. The taps had little cups so I could sample all of the flavors (woohoo!). I liked all of them. They are a little sour and very bubbly. The ginger flavor was my favorite.
Guess what fermented drink this reminds me of?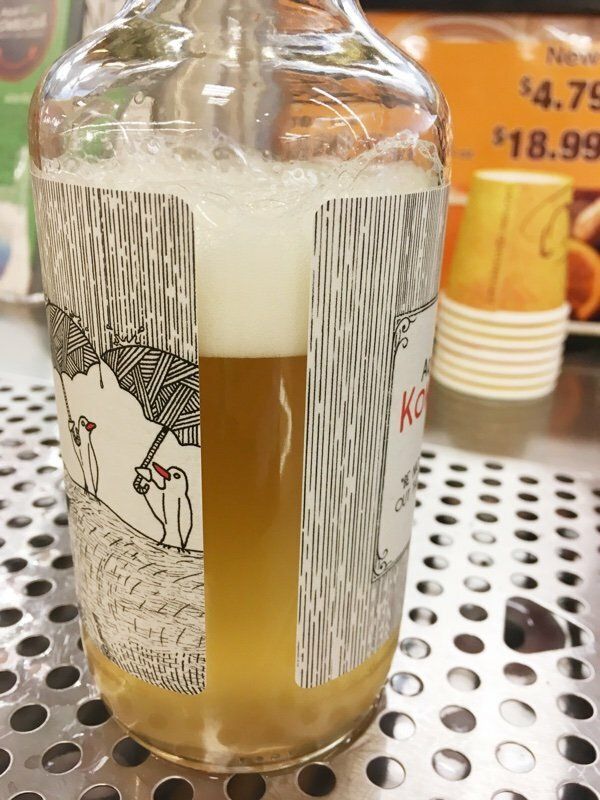 Beer! For all those beer drinkers out there that are looking to cut back, kombucha might be a good choice.
I liked the flavor and the lack of calories. What I didn't like was the cost (over $3 for 16 ounces) and the variation in the brands.
I can't tell you if the drink has health benefits or not because there don't seem to be many scientific studies out there on its advantages. One thing is that if you drink this instead of soda, you are making a much healthier choice as kombucha has far less sugar.
I don't see any reason why it would be bad for you – so why not try it?
Have you tried kombucha? What did you think?
---
Other posts you might like:
---

A tall glass of orange juice is hard to resist but is it healthy?
---

What is in Kool-Aid Jammers? It might surprise you that Kool-Aid has cut sugar in half....
---